Blood Orange : Freetown Sound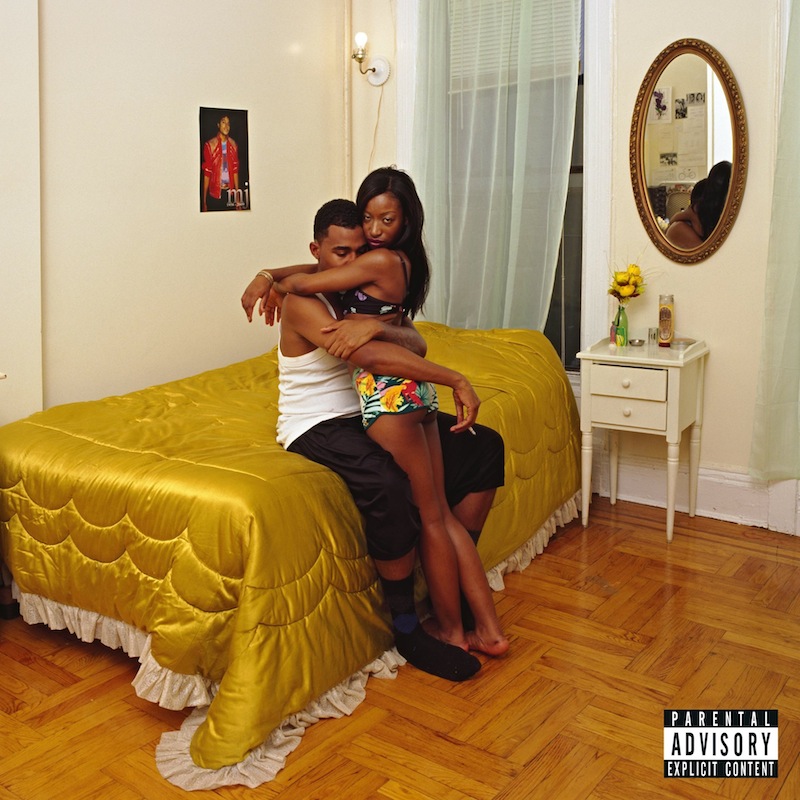 Blood Orange's third album, Freetown Sound, opens in jarring fashion on "By Ourselves." A sampled snatch of random conversation builds into a three-part harmony over an interpolated Mingus piano line, before transitioning into impassioned, yearning feminist verse by poet Ashlee Haze, "For Colored Girls (The Missy Elliot Poem)." It's a preemptive reality check before the album—which on the surface sounds like a sustained party—begins. Racial and gender commentary are of course present in all three of the records Devonte Hynes has made under the Blood Orange moniker, but "By Ourselves" makes this clear from the get-go. No matter how fun the often dancefloor- and bedroom-ready R&B of Freetown Sound gets, its priorities are never in doubt. Like Ad-Rock said on the Beastie Boys' "Right Right Now Now," Hynes wants to party for the right to fight.
It's somewhat surprising that the album doesn't include Hynes' October 2015 track "Sandra's Smile," a song memorializing Sandra Bland, who was found hanged in a Houston-area jail after being arrested, beaten and detained in the wake of failing to signal a lane change. But even without that blatant, blistering protest song, the sociopolitical elements of Freetown Sound are all plainly expressed when they arise, like the scratching-bedecked, jazz-inflected "Chance"—"Been chewed up but it makes you proud/You're the dark-skinned n***** in the sold-out crowd"—or the forlorn funk of "Hands Up" (not as righteously confrontational as Vince Staples' brilliant song of the same title, but just as passionately focused on the internalized struggle of being a constant lightning rod for presumption and prejudice). Also, samples of Paris is Burning, Jennie Livingston's 1990 documentary about the NYC drag scene, appear throughout the album, exemplifying Hynes' interest in sexual and gender fluidity, and the fear and anxiety of a song like "Hands Up" could easily apply to the LBGTQIA community in the wake of Orlando's horrors.
Hynes stated in an interview with V Magazine that Freetown was to some extent designed as a "long mixtape," and that's clear by the spread of samples, found sounds, beats, instrumental arrangements and vocal harmonies on the record. It's kind of like a cornucopia that someone rearranged at random for shits and giggles. This kitchen-sink approach definitely won't please all listeners, but it's a savvy way for Hynes to address issues of uneven sequencing and sonic divergence on previous Blood Orange albums Cupid Deluxe and Coastal Grooves. By establishing from jump that Freetown Sound will occasionally jump from full-fledged song to conversational snippet to instrumental interlude as if someone's adjusting the radio dial without your direct permission, you can give in to the freewheeling atmosphere right away (or not). Some sounds don't quite mesh, like the cello that shows up throughout "E.V.P." or the horns that fit in on certain songs but overpower others, but by and large the collage vibe takes listeners' ears to interesting places.
It's always been clear that Hynes' greatest strengths are as an arranger, multi-instrumentalist and producer, and the full breadth of his talent is very much on display here. As with the other Blood Orange albums, he plays nearly all the instruments himself—everything from keyboards and drums to turntables—with his guitar work, despite not being as prominent here as on Grooves or Cupid, standing out as particularly accomplished whenever it's heard. His singing voice has also improved, carrying richer melodies than ever before on "Hands Up" and his cover of Eddy Grant's "Love Ya." But it remains somewhat slight, functioning best when bolstered by backing vocals from Ava Rainn, Ian Isiah, Zuri Marley, BEA1991 and others—or when guests including Debbie Harry, Nelly Furtado and Carly Rae Jepsen take the mic for extended performances. No matter who's singing, though, Hynes' voice is at the album's forefront, whether he's relating his own dreams, nightmares and neuroses or speaking for characters in the Brooklyn he now calls home.
Freetown Sound works best as a front-to-end listen, making it hard to pick standout tracks, and the collage style prevents it from achieving cohesion. The Furtado-led ballad "Hadron Collider" is certainly one, and songs such as "Augustine," "Hands Up" "Better Than Me" (as if a Jepsen-assisted song could be anything but a highlight) and "But You" all have dancefloor-dominating potential. But this album, Blood Orange's most ambitious work yet, is likely to fill many headphones and party playlists throughout an already strange summer—one for which its themes of personal and political conflict will be an appropriate accompaniment.
---
Label: Domino
Year: 2016
Buy this album at Turntable Lab
---
Similar Albums:

Solange – True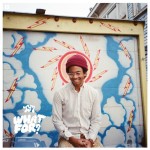 Toro y Moi – What For?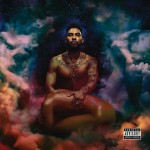 Miguel – Wildheart