What For?—Toro y Moi's nod to '70s AOR rock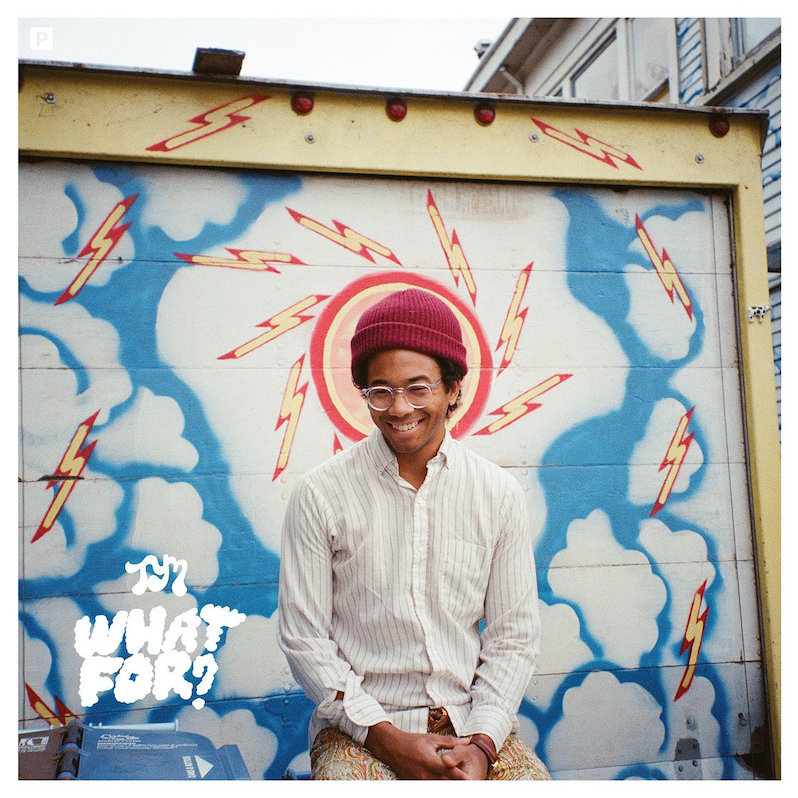 My favorite Toro y Moi record is not built for the dancefloor.
In the middle of a dense, mind-reading career, bordering on 13 years of zig-zagging, pushing through chillwave, 4/4 house machinations, experimental hip-hop, tweaking modern R&B, and rewiring boogie, Chaz Bundick ditched all the sample-based joints that brought him chillwave street cred. By choice, on 2015's What For?, his fourth studio album under the Toro y Moi moniker, Toro y Moi leaped into a time-warp of evergreen-rock sensibilities, becoming a yesterday/tomorrow reckoning.
Stepping away from the dancefloor slick, and mounting on the guitar strap, Chaz Bear doled out indie-rock vibes with an eager and very much nostalgic facility. It didn't feel like a stretch, more of unleashing secret power, kept well hidden in the Vibranium all these years.
Remember when Prince served Coachella with his version of "Creep" by Radiohead to the surprise of many, ripping that stage down, causing a viral moment on the internet? What For? is not as ginormous, but a similar grade of unexpected. It's a ten-track kaleidoscope run through '60s garage accents, '70s AM Gold guitar solos, bits of disco, fuzzy Seattle grungy funk, and '90s power pop twee.
It conjugates Bundick's ever shrewd grin as "Oh, I can do that too." And he did, with influences that run the gamut of yesteryear AOR terrestrial radio playlists; Todd Rundgren, Big Star, ELO, and Talking Heads. These musical personalities inhabit 37 minutes as good talking ghosts do. Chaz made an album that has no sonic connection to his era. Revisiting it almost seven years later in 2022, the record stands regal.
Bundick yearned for something outside his pool of music makers. You can hear it in that loving "rock and roll is here to stay" hat tip to Big Star on the Wes Anderson corduroy jacket-wearing, piano plinking "Ratcliff." Those woody textures, fuzzbox bass frequencies, coupled with the torrid axe solos found on "Half Dome," Ruban Nielson of Unknown Mortal Orchestra on guitar, doing what he does, all gives transparency to a process on display. 
Bundick is working something out with specific sound choices he picked out of a classic edition of CREEM magazine. Instead of repping a genre, like in his chillwave days, he's visiting eras that he had no opportunities to play in. Dude's time trippin like a mug.
He gives his "this is what I hear" take on XTC's power pop and Todd Rundgren's psychedelic, progressive, and classic rock era. It's all fuzz-pedal guitars, dreamy rhythms, and normcore Dad-Bod rock chord changes serving up the hippie sensibility lyrics about love, beauty, and nature.
"I've done electronic R&B and more traditional-recorded type R&B stuff—I just wanted to see what else was out there," Bundick said at the time in a press release. "It's all coming from the same mindset and point of creativity. It's just me trying to take what I already have and then taking it further."
Born Chazwick Bradley Bundick, and hailing from Columbia, South Carolina, the Oakland-based musician and graphic designer—who is both Filipino and African American—entered an indie-rock market where hardly anybody looked like him, preceding by a few years artists like Japanese Breakfast, Jay Som, Bartees Strange, Vagabon, and a slew of other artists who shattered the vanilla indie-rock scene. Those artists, Bundick's kids to a certain degree, converted the space into 2022 standards. His aim never seems to be trend-based. More about where he's at, what he's done, and where else it can be pushed. Nestled in the "feels" department.
Tame Impala's career-making Currents from the same year slaps hard, in an outsized, club-ready pop way—to call it a referencing would be a grand understatement—like a Bundick project circa 2013; What Chaz Bear was trying to shake off, Kevin Parker had no problem at all picking up, putting on, and profiting from.
Bundick, who retains that music chameleon proclivity to this day, constantly switching-up the style of each new project—he even did a damn jazz record—has yet to go back into full-on indie-rock mode. If he ever chooses to, there would be a hive of younger contemporaries waiting for him with the amp on.
---
Support our Site—Subscribe to Our Patreon: Become one of our monthly patrons and help support an independent media resource while gaining access to exclusive content, shirts, playlists, mixtapes and more.
John-Paul Shiver
John-Paul Shiver has been contributing to Treble since 2018. His work as an experienced music journalist and pop culture commentator has appeared in The Wire, 48 Hills, Resident Advisor, SF Weekly, Bandcamp Daily, PulpLab, AFROPUNK and Drowned In Sound.