Parquet Courts become puppets in the "Human Performance" video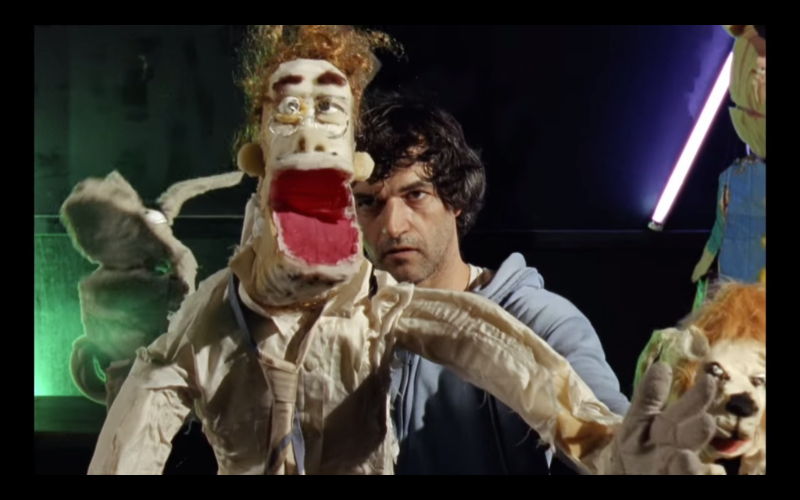 Parquet Courts have just debuted another video from their new album Human Performance. The clip for the title track, directed and puppeteered by English visual artist Phil Collins, features a variety of different puppets in different peculiar scenes. There's a puppet version of Parquet Courts, which look as puppets do, carved out of foam and somewhat cartoonish—with an audience of animals nodding their head to the song. It gets a little weirder when the focus shifts to some more realistic looking puppets depicting an old couple, which are quite creepily in the uncanny valley. You can watch the weirdness below.
On August 19, the band will release a new 12-inch titled Performing Human, which will contain an alternate take of "Human Performance," plus remixes of the song by Eaters and Future Punx.
Parquet Courts' Human Performance is one of our Top 30 Albums of 2016 So Far.