The 30 Best Albums of 2016 So Far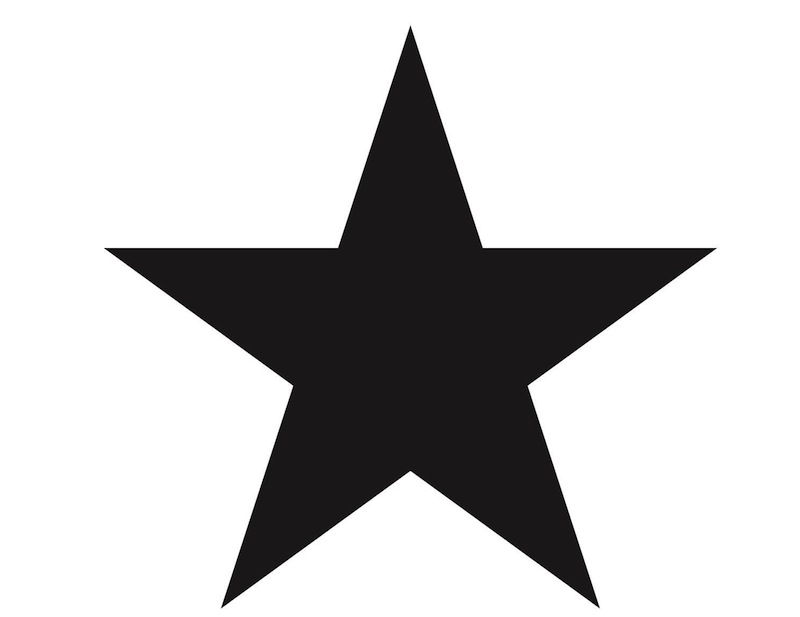 Every June, Treble's writers convene in a dark room to take stock of the chaos of the previous six months. Which albums will we be listening to in five years? Which albums made the biggest statements? Which albums will forever change the course of pop music history?
We don't find the answers to any of those questions, of course. So, instead, we throw our hands up and just start talking about all of the albums that we liked and listened to a lot in the first six months of the year. This year is our fifth in a row of doing a mid-year survey of the year's best music, and we're pretty excited about what the year's handed us so far. Across a wide spread of styles and genres, from a long list of different locales, 2016 has proven to be an eclectic and interesting year for music, whether involving socio-political or personal narratives, darkness or joy, noise or whisper-quiet sounds. This list will likely look very different when we do it again in December with a proper top 50, but for now we've got our picks.
Read our list of the best albums of 2016 so far.
---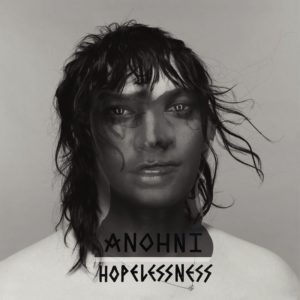 ANOHNI – Hopelessness
(Secretly Canadian)
There may well be no album in 2016 as bleak as ANOHNI's Hopelessness. Black metal has nothing on this peculiarly accessible electronic pop statement about the state of the world, and that's because ANOHNI actually cares, damn it. Her outlook is one with affection and genuine concern instead of outright nihilism, which makes the issues at the heart of the album—the surveillance state, endless war, global warming—all the more frustrating and heartbreaking. Yet the songs themselves are easy to love. Even with its mention of exploding crystal guts, "Drone Bomb Me" sounds weirdly like a hit, while "4 Degrees" is a summer jam for when the earth's temperature finally leads to global extinction. This is as pointed a political album as we're likely to hear in 2016, which makes it seem all the more miraculous that the songs themselves feel so fresh and vital. – JT
---
Baroness – Purple
(Abraxan Hymns)
OK, you got us: This came out in 2015. Just two weeks before year was over, as a matter of fact, so that means we had already published our Best of 2015 list, took a nap and set our alarm clocks for 2016. In that sense you can consider this the first great album of the year (even if it was the last great album of last). Baroness' fourth continues the path of blistering psychedelic hard rock they set out upon with 2012's Yellow and Green and hinted at pretty much since the beginning. Their collaboration with producer Dave Fridmann results in an even more cosmic—if concise—work, bringing out the classic rock instincts while remaining as heavy as they've ever been. The hooks, the riffs, the harmonies—exquisite. – JT
---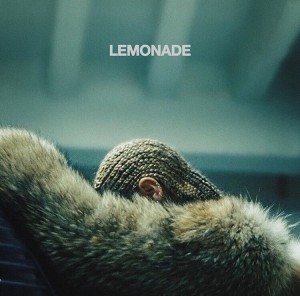 Beyoncé – LEMONADE
(Columbia)
Beyoncé Knowles' sixth album is worlds away from easily identifiable genre labels, with the sounds it explores—R&B, classic funk, Houston trap-rap, dirty blues, ambient pop—showing up in unconventional iterations throughout. Even the mid-album country curveball of "Daddy Lessons" doesn't interrupt the overall flow. This mirrors the emotional tone of the record, which in its anger, despair and eventual reconciliation goes to places most artists on Beyoncé's level of fame fear to tread. The unadulterated fury of "Don't Hurt Yourself" and "Sorry," strip-club-in-hell creep of "6 Inch," and exultant victory lap of "All Night" and "Formation" are all miles ahead of Bey's competition, and she ain't sorry. Nor should she be. – LG
---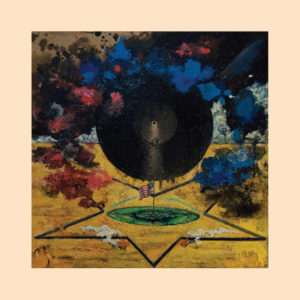 Big Ups – Before A Million Universes
(Exploding In Sound)
"Relentless" is one way to describe the excellent sophomore release from the Brooklyn-based group Big Ups. By seamlessly fastening tracks together, most notably on the first half of the album, Before A Million Universes becomes a work of cohesion, with each song striving for a common goal. By adopting brief narrative moments of hushed, sing-speak vocals within a free-form composition of explosive instrumentals, the album specifically transcends the musical pursuits of post hardcore forefathers Slint. Carlos Salguero's bass rattles and hums beneath the spidery guitar movements of Amar Lal, mushrooming pacified sections into charged instants of tumultuous soundscapes in gripping fashion. Before A Million Universes is not only a refreshing modernization of acts like Slint, Fugazi and Minor Threat, but also places Big Ups into a category of their own, with many descendents to come. – PP
---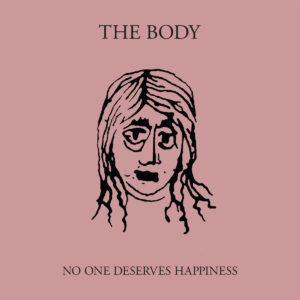 The Body – No One Deserves Happiness
(Thrill Jockey)
There's never really an appropriate time to call an album by The Body fun, because fun isn't really what they do. Yet, No One Deserves Happiness kinda sorta almost gets there. It helps that the band has embraced pop music—not by any acceptable mainstream measure, mind you, but one that makes sense in the context of the Portland duo's sludgy, noise-caked cacophony. No One Deserves Happiness is vile, fucked up, messy music, but it grooves, it bangs and it thumps. Surely there's a dancefloor out there somewhere at which you could drop "Shelter Is Illusory" and people would move. I intend to find this dystopia—someday. – JT
---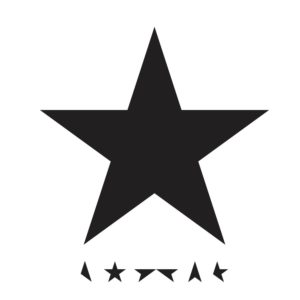 David Bowie – Blackstar
(ISO)
For a musician so aligned with London, New York, and Berlin, David Bowie's final album reeks of the mythology of New Orleans. Blackstar is a jazz funeral of the highest order: Bowie knew cancer was calling him, and the album is a planned celebration of departing this mortal coil. Songs like "Lazarus" and "'Tis a Pity She Was a Whore" herald a release full of skronky voodoo. They even helped resurrect Bowie's catalog in the days after his death, lifting them back to the world and the sales charts like beloved zombies. Ziggy and his spiders, heading to Mars on Jacob's ladder. – AB
---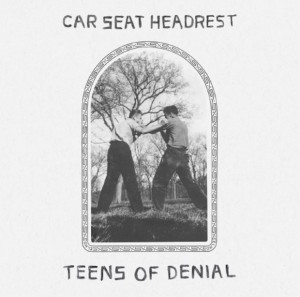 Car Seat Headrest – Teens of Denial
(Matador)
We've walked—and in some cases bounced over—the jagged ground of angst- and ennui-riddled post-punk many times before, our guides ranging at least from Talking Heads through Vampire Weekend. I would therefore be lying if I said that Will Toledo and friends do anything remotely new here. What they do do, however, they do incredibly well: building up tracks like "Vincent" from tossed-off spare parts, invoking pained Jonathan Richman-esque songwriting on "Drunk Drivers/Killer Whales" and "Fill in the Blank," and conjuring a barroom stomp that works for city and country mice alike ("Unforgiving Girl," "Destroyed by Hippie Powers"). – AB
---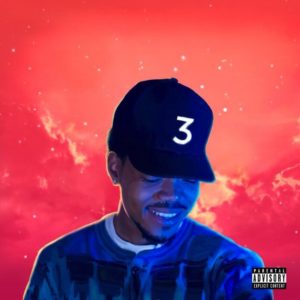 Chance the Rapper – Coloring Book
(self-released)
Lil Chano from 79th is riding high in 2016. Fresh off his appearance on The Life of Pablo's "Ultralight Beam," Chance went and surpassed Yeezus with his beautiful, uplifting gospel called Coloring Book. Chance brings an incredibly positive, confident and witty face to hip-hop in an era where such infectious joy can be elusive. The album features a plethora of popular features—including Justin Bieber, Future, Lil Wayne, and 2 Chainz—as well as one of summer sixteen's quintessential bangers in "No Problems." Yet Chance remains the headlining act, more than deserving to become a top emcee in the genre, and Coloring Book delivers a refreshing and delightful story that solidifies his prowess.  – CD
---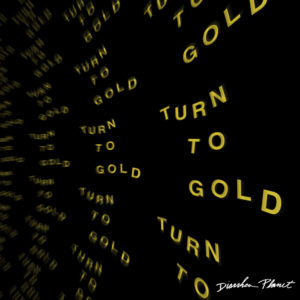 Diarrhea Planet – Turn To Gold
(Infinity Cat)
There's no question that Diarrhea Planet acquit themselves excellently in their live show. None of their studio recordings lived up to the anarchic quality of their concerts—until Turn To Gold. The Nashville punk band's third album manages to capture the overpowering feeling of those shows while also taking a great leap forward as a set of songs. "Life Pass," "Bob Dylan's Grandma" and "Ain't A Sin To Win" all feature canny melodies atop DP's four-guitar crunch, and the closing one-two punch of "Lie Down" and "Headband" is more sonically forward-thinking than the band has ever been. With a little luck, Turn To Gold will push Diarrhea Planet into a higher echelon of recognition—they've certainly earned it. – LG
---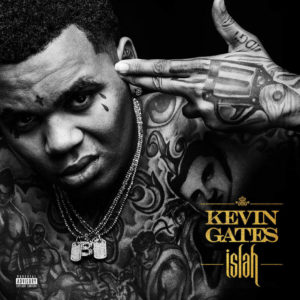 Kevin Gates – Islah
(Atlantic)
Technically, Islah is the "debut album" by Louisiana's best working rapper (fight me, Lil' Wayne stans), but Kevin Gates' decade of mixtape-grind experience is evident in his music. He's equally comfortable making chart-topping player anthems and grim crime stories, represented here by "2 Phones" and "La Familia," respectively. But Islah excels most through psychological depth. Sometimes uncomfortably but always honestly, Gates discusses everything from fatherhood/marriage struggles to depression, suicidal ideation and sexual hang-ups, over warm Southern-funk production. Risks abound on Islah—songs like "Jam," "Time For That" and acoustic-rap ballad "Hard For" would fail in many rappers' hands but soar here. Fans have long known that Gates boasts hip-hop's most emotionally expressive voice, and Islah's commercial success brings that voice to a wider but equally receptive audience. – LG