The Avalanches : Wildflower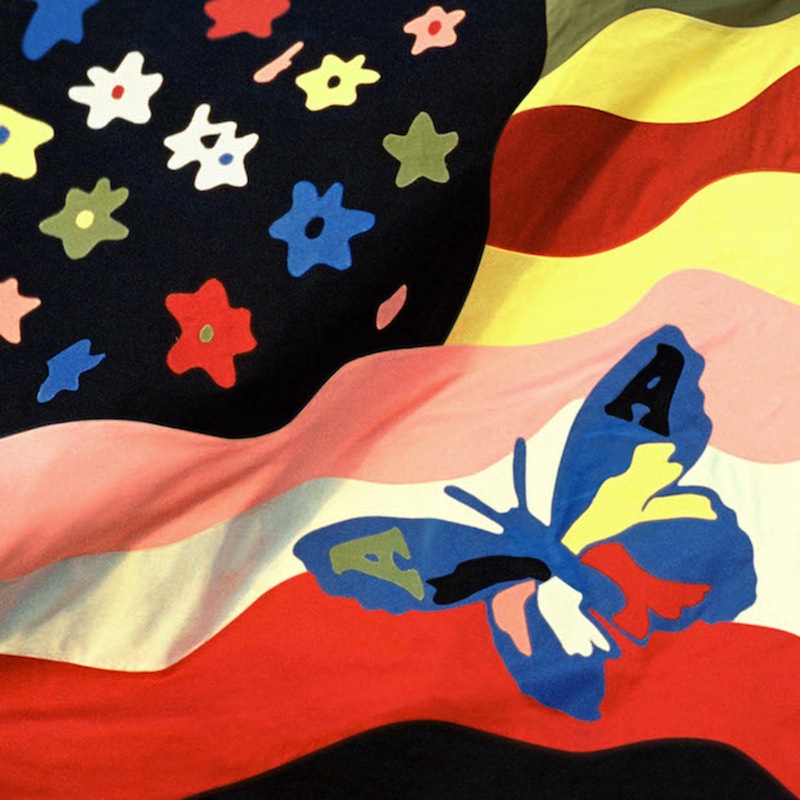 There's usually no good reason to expect new music after a 16-year absence. Australian plunderphonics crew The Avalanches had plenty of bad ones despite the beloved status of Since I Left You, their debut quietly left to metamorphose into an electro-pop cult classic. Since its release in 2000, founding member Darren Seltmann settled down as a family man. Robbie Chater fought chronic illness for years afterwards. Modular, their original label, folded. And with the litigious nature of their brand of sample-based music, the prospect of clearing thousands of original sources blowing out your production schedule and budget tends to, well, discourage production. That we even have a second album to discuss now—Wildflower—is nothing short of a goddamn miracle. And so the substance of the review to follow becomes that much more difficult to convey, and probably that much more difficult for The Avalanches' truest believers to accept.
I'm sure that few of us who review music for any sort of living actually make music. I totally get that we're just fans who know what we do or don't like, and do what we can to help spread the word about sound (good or bad) using language as plain or as flowery as we can muster. I can't do the shit The Avalanches do, and the world is ultimately better for their efforts and skills. All I can offer is a bit of caveat emptor advice to any friends or strangers I can reach. Since I Left You reminds me of consistent and consistently upbeat mixes from the Solid Steel roster, the British club/radio outfit including the likes of Coldcut and DK. Wildflower is more of a jittery mixtape, or a search for something appealing across the radio dial. This LP isn't the Second Coming, people; it's barely second place.
On two levels Wildflower is an old soul of an album, a little more tortured and torturous. For one thing, very little of the album feels finished. There are so many interstitials ("Park Music," the title track, "Zap!") and promising songs cut off or faded to static ("Subways," "Sunshine") that it feels unfocused and hazy—homesick, lovesick, maybe just sick. This works if you're known for atmosphere like Boards of Canada, but not for programmers of an overstuffed party-in-a-box. For another thing, in their archival review of Since I Left You, Pitchfork suggested that a big part of The Avalanches' appeal was a "bizarre pairing of classic soul with futuristic sounds." That description now feels indistinguishable from anything along music's more recent Mark Ronson and Amy Winehouse spectra, and Wildflower cuts close to these too often with wannabe rave-ups like "Turnstiles," "Light Up," and admitted album highlight "Because I'm Me."
There's another huge problem with Wildflower: The Avalanches' decision to invite so many vocal guests. Their music has obvious roots in hip-hop so rappers should feel natural over at least some of their cuts, right? Well, Camp Lo's bars in "Because I'm Me" offer OK contrast to the sampled balladry of The Honey Cone and more. Others seem out-of-place, especially Danny Brown's profane, substance-fueled presence. Still others are inconsequential: MF DOOM contributes 33 meaningless seconds to "Frankie Sinatra," and Biz Markie does little more than retell the "over your friend's house to eat" verse from "Rapper's Delight"—even going so far as to lift a line from it—in "The Noisy Eater." Weirder still, the album closes with three tracks featuring singers and arrangements that approach psychedelic indie-pop. These are simultaneously some of the most interesting moments on Wildflower, and those that take longtime fans farthest out of their comfort zone.
There aren't many other points on the album that feel truly revelatory, while Since I Left You was an hour-long streak of them. If I'm being honest, the most refreshing cut on here is probably "If I Was a Folkstar," a vehicle for Toro y Moi that recalls the gently nudging flirtations of trip-hop and turntablism long promoted by the Ninja Tune label. Beyond that, the best tracks somewhat unfortunately echo The Avalanches' canon contribution "Frontier Psychiatrist." In particular, I really want "Frankie Sinatra" to be my favorite song on this album, but I can't shake feeling guilty about that. From the opening digraphs in its title to its reliance on ethnic and impossibly old musics shuckin' and jivin' for hipster novelty, it's very nearly "Frontier Psychiatrist," part two. It's a singular observation adapted from greeting-card humor: Wildflower indicates that The Avalanches' best days are so far behind them that they're somehow in front of them again.
Similar Albums: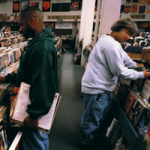 DJ Shadow – Endtroducing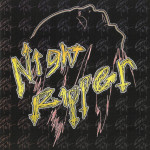 Girl Talk – Night Ripper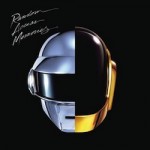 Daft Punk – Random Access Memories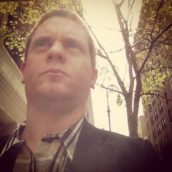 Adam Blyweiss
Adam Blyweiss is associate editor of Treble. A graphic designer and design teacher by trade, Adam has written about music since his 1990s college days and been published at MXDWN and e|i magazine. Based in Philadelphia, Adam has also DJ'd for terrestrial and streaming radio from WXPN and WKDU.