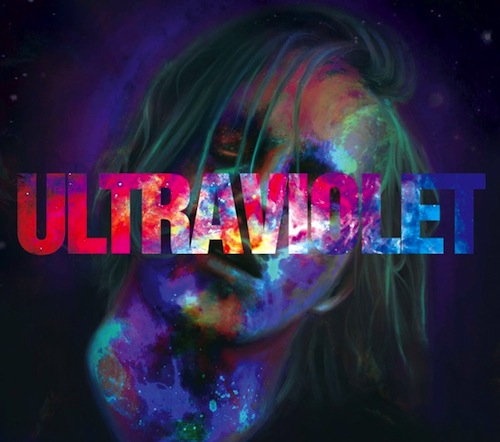 I'll preface this by admitting that I have a limited history with hip-hop. Outside of a handful of Public Enemy and Beastie Boys albums, my knowledge of the genre, and those related to it, is minimal. But there are always exceptions, and one of the most exciting figures I've found that's emerged from the ever-spinning web of the independent hip-hop community is Seattle based emcee Cody Foster, better known under his stage name Sadistik.
Like Fake Four labelmate Astronautalis, Sadistik weaves literate lines with interesting musical backing throughout his innovative compositions. And on his fifth album, Ultraviolet, he's popping off film and literary references so quickly (William S. Burroughs, Charles Bukowski, Anthony Burgess, Sam Raimi, Edward Gorey, Jackson Pollock, Stanley Kubrick, Sophocles, George Orwell — and I've only scratched the surface) through his stories of isolation, crises of confidence, and the undying need to craft, that my head's practically spinning when it ends.
The backing tracks are synth centered and sounds like the love-child of Air and Angelo Badalamenti, with some John Carpenter thrown in for good measure. Ghostly singing floats gently through the songs; we're treated to an aria ("Orange"), and Björk-like improvisation ("Gummo"). The clear highlights of the album are "Chemical Burns," which the only rap I've ever heard in 3/4 time, and "Death Warrant," which includes manic verses from guests Tech N9ne and Sticky Fingaz. In fact, the album has an embarrassment of riches in terms of collaboration success: Child Actor, Nacho Picasso, Yes Alexander, and especially Eyedea, each provide their own uniquely memorable moments.
The album itself is presented as something of a concept: that of an aspiring artist struggling to to be heard in an apathetic world, specifically faced with an underwhelming response from listeners in Seattle (having seen him live a couple of times, I can confirm that it's undoubtedly true). It's a shame when someone as creative as Sadistik is overlooked by the listening public, though, at least in this case, it's provided inspiration for a very arresting album.
Similar Albums:


Astronautalis – This is Our Science


CunninLynguists – Dirty Acres


Atmosphere – Southsiders