Bright Eyes announce reissue box set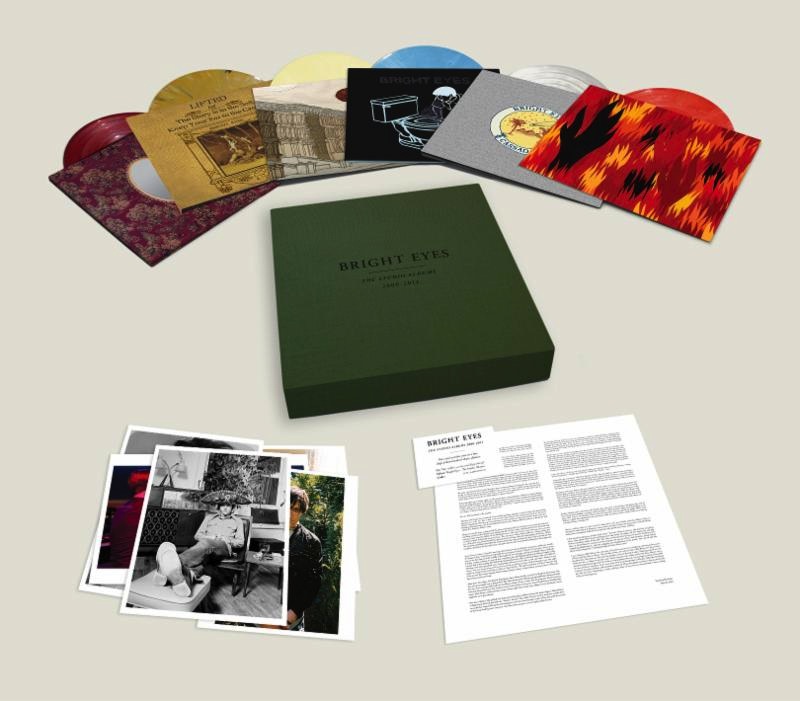 Bright Eyes are releasing a new box set this fall that collects all of their studio albums. Titled The Studio Albums 2000-2011, the set was remastered by Bob Ludwig and will be released on September 16 on colored vinyl and CD via Saddle Creek. The upcoming Bright Eyes box set includes 2000's Fevers and Mirrors, 2002's Lifted: Or the Story is in the Soil Keep Your Ear to the Ground, 2005's I'm Wide Awake It's Morning and Digital Ash in a Digital Urn, 2007's Cassadaga and 2011's The People's Key. The vinyl box will be limited to 5,000 copies and comes packaged in a foil-stamped, linen-wrapped box.
The albums will also be released individually on vinyl a couple months later. On November 4, Fevers and Mirrors and Lifted will be released. On November 11, Cassadaga, I'm Wide Awake and Digital Ash will be released. Watch the video for "At the Bottom of Everything," from I'm Awake It's Morning.