Beach Slang, Of Montreal, Dodos on Polyvinyl Plays Polyvinyl anniversary compilation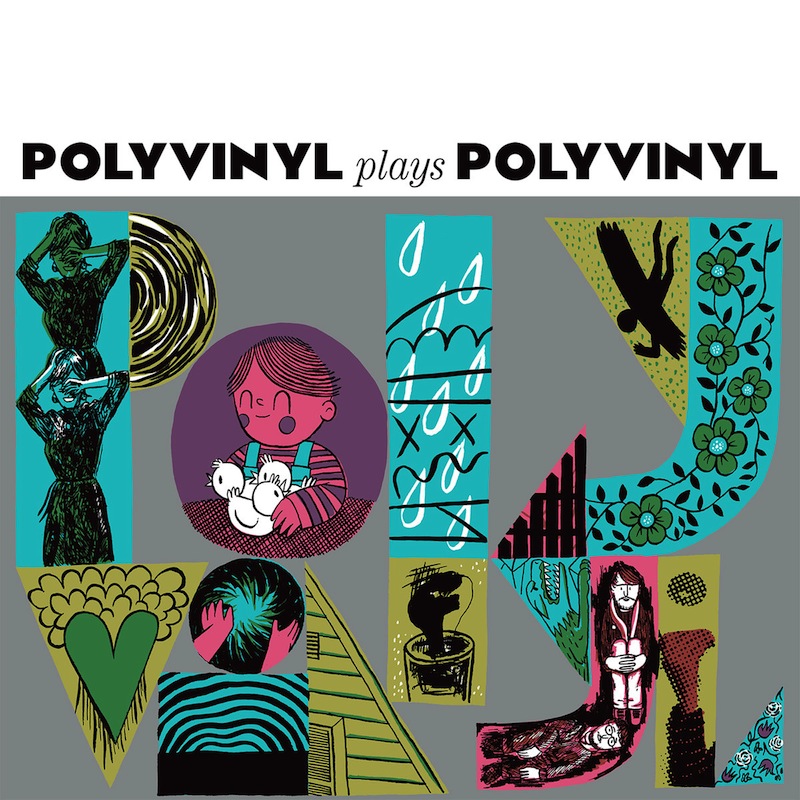 This year, Illinois indie label Polyvinyl turns 20 years old, and to celebrate, the venerated imprint will release a covers compilation on November 25, titled Polyvinyl Plays Polyvinyl, that features 20 bands from the Polyvinyl roster covering 20 songs from the Polyvinyl catalog. Some of the selections include Beach Slang covering Japandroids (naturally), The Dodos covering American Football, Deerhoof covering Xiu Xiu (also, naturally), Of Montreal doing Jacco Gardner, Braid covering Alvvays and Mates of State taking on Of Montreal. One of the tracks from the compilation, Beach Slang's cover of Japandroids' "Younger Us," which premiered via Pitchfork, can be streamed below.
Incidentally, our Album of the Week—Beach Slang's A Loud Bash of Teenage Feelings—is out this week via Polyvinyl.
Polyvinyl Plays Polyvinyl tracklist:
1 Generationals: "In Green" (Volcano, I'm Still Excited!!)
2 Beach Slang: "Younger Us" (Japandroids)
3 The Dodos: "Never Meant" (American Football)
4 Aloha: "Too Late to Die Young" (Beach Slang)
5 Deerhoof: "Hi" (Xiu Xiu)
6 Fred Thomas: "I Heard You Say" (Vivian Girls)
7 Someone Still Loves You Boris Yeltsin: "Since You Stole My Heart" (Saturday Looks Good to Me)
8 Radiation City: "The Clod and the Pebble" (Someone Still Loves You Boris Yeltsin)
9 Of Montreal: "Find Yourself" (Jacco Gardner)
10 Pillar Point: "Heart It Races" (Architecture In Helsinki)
11 Shugo Tokumaru: "Gronlandic Edit" (Of Montreal)
12 Psychic Twin: "While I'm Alive" (STRFKR)
13 Mates of State: "So Begins Our Alabee" (Of Montreal)
14 Wampire: "Face to Face" (Jacco Gardner)
15 Braid: "Next of Kin" (Alvvays)
16 Tancred: "A Fever" (Owen)
17 Owen: "Ears Ring" (Rainer Maria)
18 Rainer Maria: "Big Man" (Birthmark)
19 Xiu Xiu: "Bubble" (Dodos)
20 White Reaper: "Exit Only" (Deerhoof)