Album of the Week: Neurosis – Fires Within Fires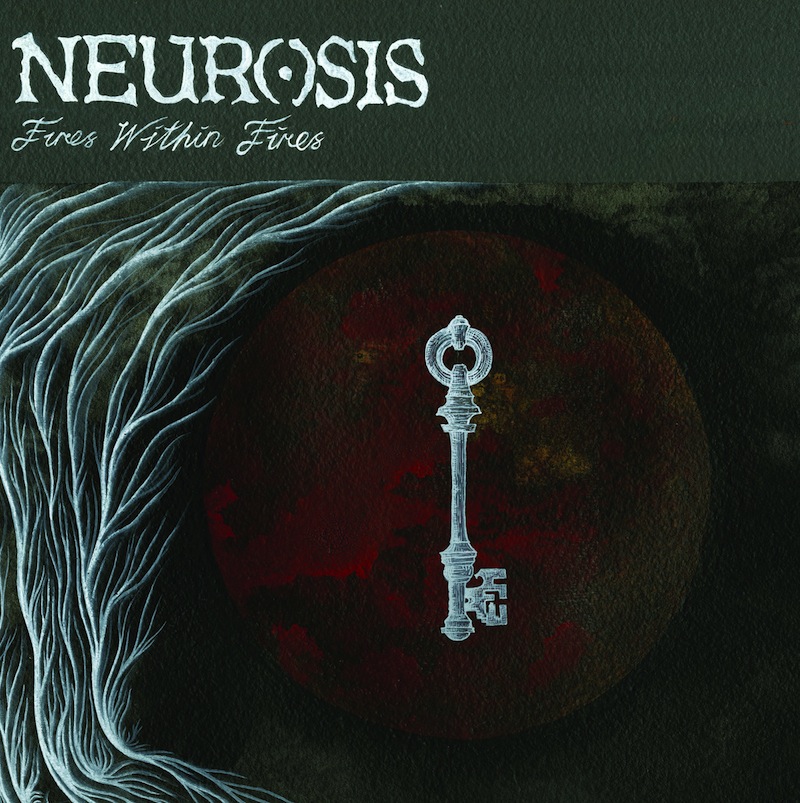 A career like that of Oakland metal icons Neurosis comes neither quickly nor easily. In their earliest days, they showed no certainty of the journey they were eventually to embark on, beginning life as a scrappy hardcore band with some spare Exodus and D.R.I. tapes in their walkmen. They emerged around the same time and shared label space with ska punk cult favorites Operation Ivy and displayed few of the hallmarks that have since come to define them from 1992's Souls at Zero forward. As they've built on that sound and sought higher planes with each subsequent release, however, Neurosis have revealed something new about themselves, be it a sense of titanic grandeur on 1996's Through Silver In Blood, a visceral rawness on 1999's Times of Grace, a rootsy soulfulness on 2001's A Sun That Never Sets or an avant garde tendency toward gorgeous abstraction on 2007's Given to the Rising. There's an expectation of growth every time the band commits new music to tape, documenting their arrival at a higher summit—a new flag planted on a more complete and yet less immediately satisfied version of themselves.
Over the past decade, two aspects of Neurosis' career arc has proven perhaps more impressive and important than any other: longevity and consistency. Next year will mark the 30th anniversary of the group's debut album release, and that anniversary of the band's founding recently passed. It's not uncommon, necessarily, for a metal band to maintain a high standard of quality with each record, but even the gods have their moments of defeat. If you can't find a bad note in the catalogs of Judas Priest or Iron Maiden, well, you probably missed out on the '90s. The same can't be said of Neurosis, who haven't released anything resembling a misstep since they were just finding their footing. Nor do they suggest such a thing might happen anytime in the near future, as their eleventh album Fires Within Fires reveals more fascinating landmarks on the band's epic journey.
Fires Within Fires is riddled with many of the same contradictions that most Neurosis albums have harbored since the '90s. It sounds heavier than much of their previous work yet uses space masterfully; it sounds exactly like what a Neurosis album should sound like yet resembles no one moment in their past work so closely; it's both cathartic release and spiritual exploration. It also offers a new contradiction in the context of the band's discography: Fires Within Fires is commandingly epic, yet it's the band's shortest album since 1990's The Word as Law. If you can remember a time when a Neurosis album could fit on just two sides of vinyl, you might actually be in the band.
A more concise version of Neurosis might register disappointment to those committed to the band's 70-plus minute progressive sludge rituals, but here it proves to be an unexpected asset. The Steve Albini-produced album is essentially split in half, the first 21 minutes comprising three meaty bruisers that channel their venom and vitriol into direct and pointed pieces. The second half is essentially just as heavy, but with a greater emphasis on exploring a vaster expanse of sound via compositions that lean heavier on psychedelia. And they complete both cycles in a manageable set of time, which suggests they've mastered a new strength. Anything seems epic when you cross a certain threshold, but compressing that sense of grandeur into a more contained package is harder to pull off. Not that opening track "Bending Light" is short, exactly, but the band manages to cover a lot of ground, opening with a hammering series of riffs, transitioning through a moody psychedelic instrumental interlude and eventually returning to sheer, sludgy menace.
"Bending Light" is a kind of skeleton key that unlocks the stylistic explorations of the remaining four tracks. It's a complex and nuanced piece of music, yet climaxes with its heaviest moments, deftly transitioning into the thunderous groove of "A Shadow Memory," which balances a bluesy heaviness with the ominous expanse of contemporary Swans, as vocalist Scott Kelly bellows a series of apocalyptic visions: "When life has exhausted/The casting of shadows/The coiled serpent." Following that, Steve Von Till lends some subtle notes of post-punk jangle to the more immediate "Fire Is the End Lesson." By contrast, the album's final two tracks return to the subtlety and dark beauty in which the album begins. "Broken Ground" begins as something of an exercise in dark folk, Kelly invoking the band's own self-contradictory nature as he incants, "we seek the sun in endless night and burn in its forbidden light." Yet, it too reaches ever higher toward that burning flame, its riffs punching through its quieter opening sequence and climaxing in a hallucinatory, earth-rumbling bacchanalia. "Reach" is the album's greatest moment, however, a sprawling gothic dirge that's at once the most accessible track here as well as the one that takes the most time to reach its climax, only in its final three minutes exploding into the sort of penetrating spiritual terror that makes Neurosis albums alternately thrilling and terrifying.
Fires Within Fires is the Neurosis album in their modern history that resolves itself the soonest, and as such suggests they're still finding ways to grow and evolve well after achieving several career bests. To count this among them might seem premature, but it just feels right on an instinctive level. Neurosis have spent a career building their colossal hybrid of doom and sludge metal into something increasingly bigger and more expansive. They may well reach their destination sooner on Fires Within Fires, but getting there is more of an immediate thrill than they're used to delivering.
Similar Albums: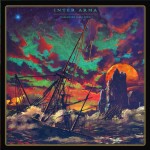 Inter Arma – Paradise Gallows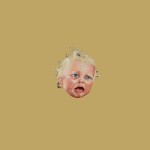 Swans – To Be Kind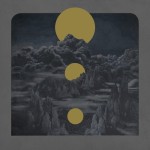 YOB – Clearing the Path to Ascend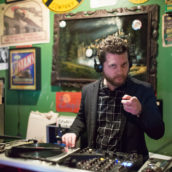 Jeff Terich
Jeff Terich is the founder and editor of Treble. He's been writing about music for 20 years and has been published at American Songwriter, Bandcamp Daily, Reverb, Spin, Stereogum, uDiscoverMusic, VinylMePlease and some others that he's forgetting right now. He's still not tired of it.