Da Art of Storytellin': Stop scapegoating rap music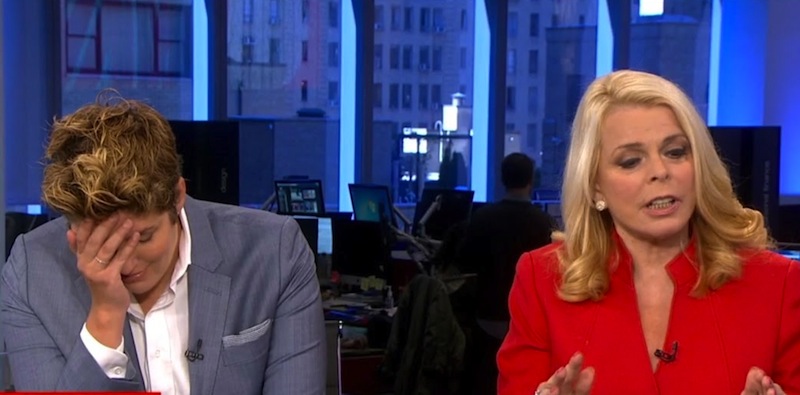 We're in the waning days of an unprecedented election year. On the one hand we have a hawkish yet incredibly overqualified (if a little too friendly to corporations for my taste) candidate and on the other hand, some sort of small-handed man-child who clearly believes that facts are made to be bent (if not wholly fabricated) for his benefit. When the 2005 recording of Trump came out, boasting about sexually assaulting women, many people were quick to condemn his lewd, disrespectful, and just plain wrong statements. His "apology" was more a defense than a show of actual contrition, despite its eerie Hoobastank correlation and sure enough, defenders came out and some quickly pointed their fingers at rap music, screaming "they do it too!"
Last week conservative pundit Betsy McCaughey was on CNN to speak about the 2005 recording and somehow managed to make it about how rap music is harmful.
McCaughey later goes on to quote lines from Beyoncé's "Formation," specifically the lines, "I came to slay, bitch, when he F me good I take his ass to Red Lobster." She then stated that Hillary Clinton's "favorite performer whom she says she idolizes and would like to imitate. So you know what I'm saying to you? There's a lot of hypocrisy in Hillary Clinton expressing such horror at the language on the bus." McCaughey wasn't the only one who pointed at rap music's language in light of Trump's recording (though she is the one who drew significant ire from the Beyhive). Ben Carson's advisor Armstrong Williams told Business Insider that what Trump said was, "the kind of language that we hear in rap music." Another conservative pundit, Stacy Washington was also on CNN and commented that the Trump tape sounded "a lot like hip-hop music from today."
This attempt to throw rap under the bus by conservative pundits ONCE AGAIN is just silly. One, it implies that what is objectionable about what Trump said was the words rather than, you know, the boasting of sexually assaulting women. What's bizarre is McCaughey using "Formation" as her example, despite it 1) not being a rap song and 2) is speaking about a woman having consensual sex with her husband. And yes, while hip-hop does have its fair share of misogyny, it's also a genre that will speak out when the line is crossed (see: the clapback in 2013 when Rick Ross rapped about drugging a woman's drink. Time and time again, rap is held under scrutiny by those who are quick to dismiss the genre as a gateway to crime and violence, while ignoring the same subject matter in rock and country music. That rap continues to be a scapegoat for the actual systemic inequities that lead to crime, violence and misogyny shows that those who rail against rap don't even see or hear what these musicians are even saying. Dismissing Trump's comments with a lame "rappers do it too," illustrates that these pundits can't see how dangerous and disgusting his "locker room" talk truly is.
The best hip-hop mixtapes of October 2016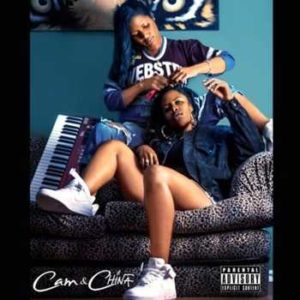 Cam & China – Cam & China
Rather than follow up their 2012 debut tape, Pink Drugs, with a quickly put together album, Ingelwood-bred twin sisters Cam & China instead decided to spend their time dropping bangin' tracks on their Soundcloud. I didn't catch on until relatively late to the game until "Pesos" caught my ear. Four years since Pink Drugs, Cam & China's individual tracks have culminated with an excellent self-titled EP. Their delivery is ferocious and as they trade verses and hooks, there's a wonderful chemistry that brings an exciting air to each track. The music recalls early gangsta rap but it's equally at home with old school New York hip-hop. But their forward thinking lyricism (with a feminist slant) root it firmly in the present. "In My Feelings" explores sex and power, and how they are intertwined. Deftly using double entendres, Cam & China ponder sex as a purely physical outlet while also touching on what goes unspoken in mutual attraction, the push-pull of power that comes into play. Most notable on the EP is "Run Up," an excellently vicious track that pulls no punches with shots aimed a hapless guys who fumble their interactions with them and the basic bitches who make the mistake of coming for them. Cam & China's EP is gloriously confident and tough and their familial closeness yields an easy and fruitful collaboration, given them room to throw their all into each track.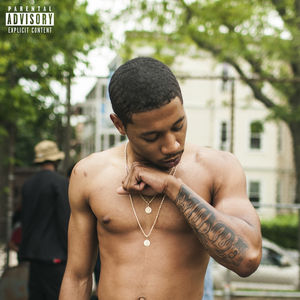 Cousin Stizz – Monda
Boston's Cousin Stizz graces us with another mixtape, Monda, a follow-up to last summer's Suffolk County. Monda is dedicated to Stizz's longtime friend Damone Clark (aka Monda) who succumbed to cancer earlier this year. The shadow of melancholy pervades throughout as Stizz copes with the loss of a close friend, as well his own place in the world. Monda opens with the lovely and soulful "Wanted to Live" and "Day Gone," both songs speak to how fleeting and fragile life can feel and Stizz channels this existential ennui into verses that feel confessional, personal. This is further emphasized by the fact that there are very few guests on Monda, leaving Stizz to carry the whole album by himself, which he proves more than capable of. Stizz's focus is evident throughout Monda. Stizz isn't the kind of rapper that throws out half-baked tracks to keep his name out there. Rather, both Monda and Suffolk County feel smartly edited and thought through, yielding tapes that are sharp showcases of Stizz's talents.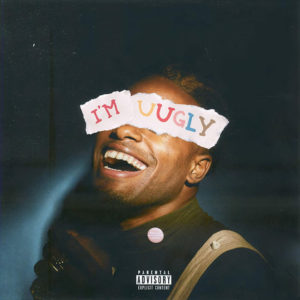 DUCKWRTH – I'm Uugly
One of the things that I think non-hip-hop fans miss out on is how elastic the genre is. It encompasses the realism of Ka, the gleefully geeky Lil Uzi Vert, the hardcore trap of Migos, and gospel- and jazz-inspired Chance the Rapper. There's so much nuance in hip-hop and it's so thrilling to discover rappers who really embody that elasticity. Los Angeles' DUCKWRTH is one such artist. Equally at home with singing with neo-soul inflections as he is with energetic rhymes, DUCKWRTH's I'm Uugly is a fresh and ecelctic album that lifts from touchstones from contemporary hip-hop, '70s soul and funk, psychedelia, electronica, '90s R&B, and the bounce of early De La Soul. DUCKWRTH plays with genre and sound with the freedom of someone who absorbed every sound sent his way. Songs like "I'M DEAD" merge house vocals with the off-kilter verses of say, Danny Brown. It ends up sounding like the heir apparent of the more hip-hop friendly Deee-Lite tracks. Similarly "LOWRIDR" features a low key hook that wouldn't sound out of place on Awful Records. With sharp and speedy verses and a fun, jazzy instrumental, it recalls Outkast in their heyday. The interplay of sound is exciting to behold and DUCKWRTH shows himself to be a winningly versatile artist (and a generous one—his collaborations with Georgia Anne Muldrow on "GET UUGLY" and Hodgy Beats on "LOOK AT THE TIME" attest to this). There's more than a little nostalgia present here, as I found myself thinking fondly of the posi-vibes I have while listening to 3 Feet High and Rising;  it will be interesting to see where DUCKWRTH takes his sound going forward.