Loscil : Monument Builders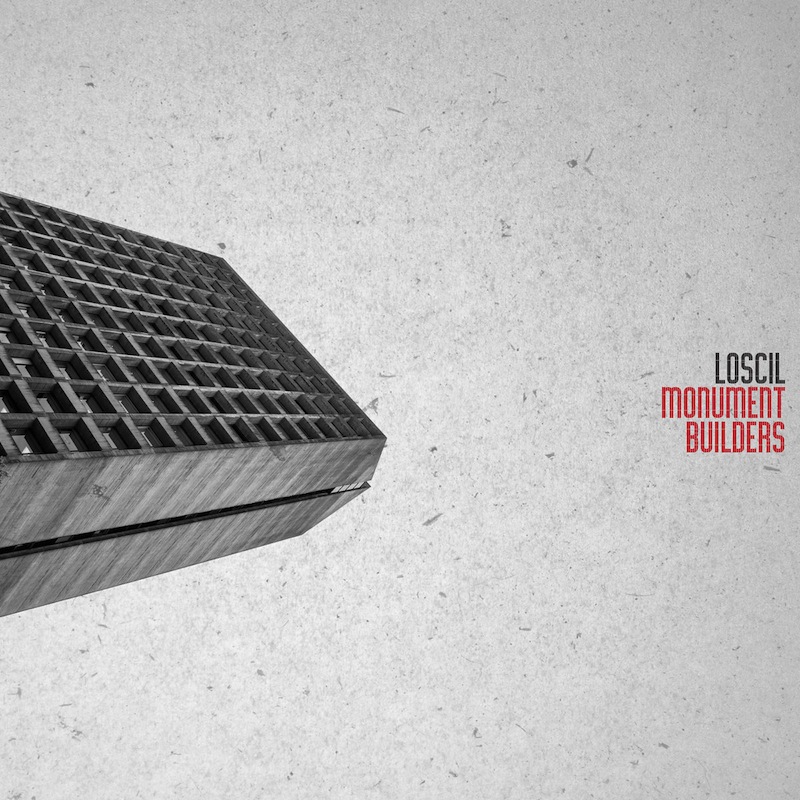 Discussing how music makes us feel or what we perceive it to convey are two drastically different things. No matter the clarity or intent of an ambient work, it's always a challenge to convey the experience of the music—identifying a theme and articulating and defending how that theme is realized. Loscil's (Scott Morgan) new album Monument Builders doesn't mince concepts, nor tonalities. It is a highly minimalist and direct work that intrigues and expands in all the right places to entice listeners who might fear a sonic ambiguity.
Monument Builders starts incredibly strong with "Drained Lake," a hauntingly meditative intro, using a series of pitch-shifted, warbling sounds echoing across a concussive bassline full of audio artifacts to create a morose and often haunting engagement. There is a dichotomy on display here—as the track moves along, its soundscape broadens to include several other accompaniments, acting as denouncements of sorts, degrading tones, shifting entire pitches back upwards into soaring heights creates a nice set of loops for the track to finish out on. In simpler terms, the heartbeat of the song is gradually slowing down in tempo, and the empty space surrounding the main notes is more important than the actual absence of the previous accompaniments.
"Red Tide" starts with a warmth against a pulsing bass line that is deeply similar to Vangelis' work on the Blade Runner soundtrack. The drone aspects really come into play at this point. It's a solid two minutes of buildup and repetition before the next piece of the musical puzzle is introduced here, and that's a technique that becomes common practice throughout the entirety of the album itself. What's distinct here is also the textures, similar to the artifacting that occurs in "Drained Lake," there's a liveliness, a real feeling of entropic sound that feels organic, and it's affecting in the strongest sense possible.
The third and fourth tracks—the title track and "Straw Dogs," respectively—both find a renewal within the album's often sprawling soundscapes. There is a raw emotion to be found against lush and atmospheric processes here, truly evocative of a natural or artificial beauty brought to ruin, from the extensive motif of dulcet and muted horns, tumbling over into blaring cycles of percussion and rumbling bass. The distinction here is purposeful. "Deceiver," in keeping with the apparent tone of the album is morose and sullen, a dirge that is unyielding and uniquely forward compared to the dynamic architecture of sound that the rest of the album generates.
"Anthropocene" continues a lovely obsession with horn accompaniments that really help to build off of a gradual warmth that the album has established. It's a surprisingly subdued track ultimately, neither dynamic enough to warrant repeated listens, but certainly acting as a fitting prelude before the final track. "Weeds" closes on a grandiose note, albeit with an awkward pacing and strange choices for sound sampling that often border on experimental noise rather than actual compositions. This deeply scatological construction for the beginning of the track is certainly at odds with the rest the track which aims for feelings of freedom or transcendence but sounds contrived and muddled compared to the focused layers of sound that the rest of the album grapples with so successfully.
Ultimately, Monument Builders is a sprawling and intimately minimalist structure of ambient gloom, timely and sincere, showing that electronic music is capable of a range of expression and emotion often isolated or limited to other genres. There is soul here, an ambiguous one, a morbid one, but a soul nonetheless, one certainly worth hearing.
Similar Albums:

Tim Hecker – Love Streams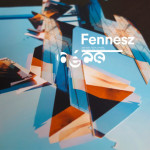 Fennesz – Bécs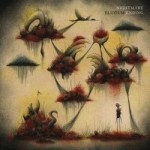 Eluvium – Nightmare Ending