Pelican release new live album, Live @ Dunk!Fest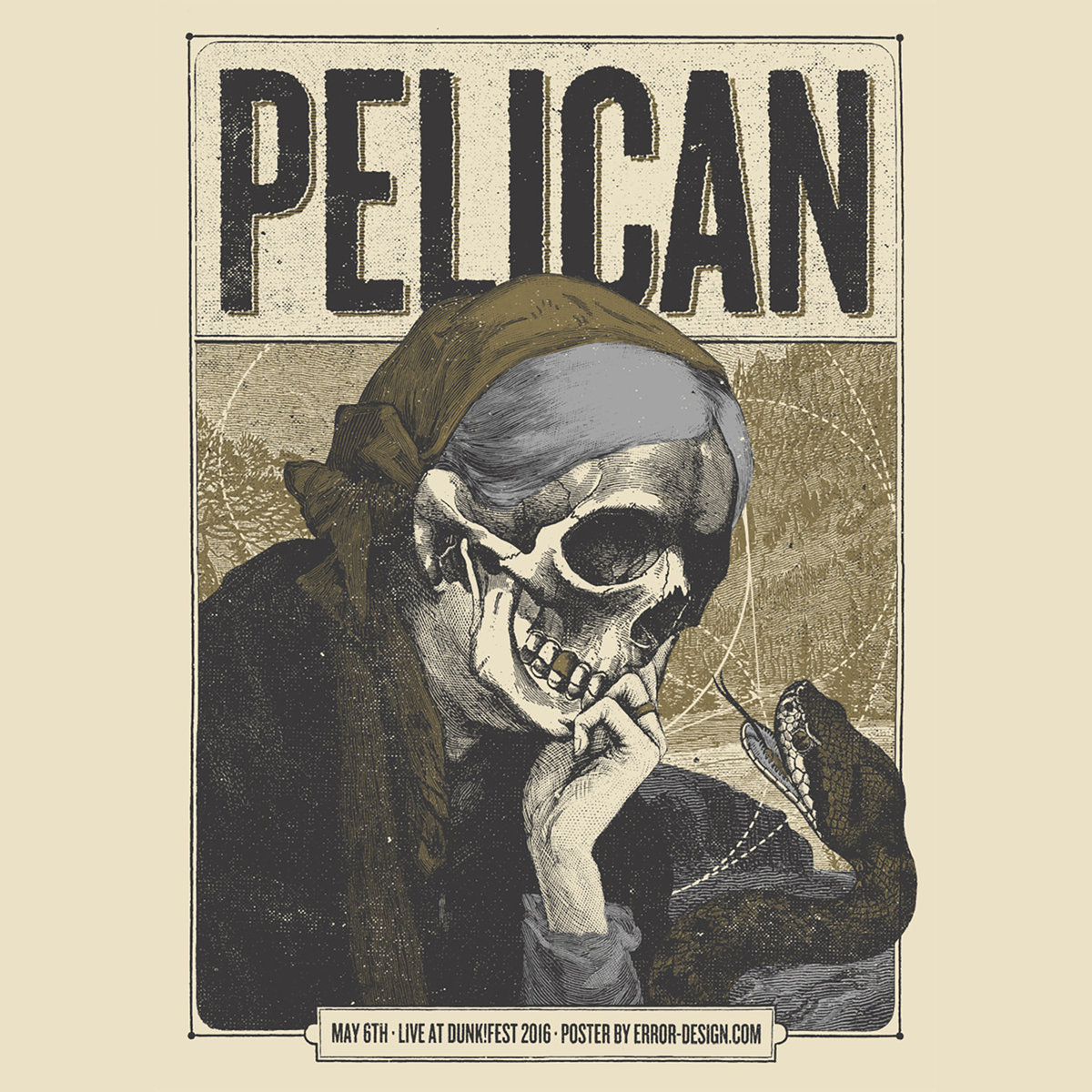 Pelican have just released a new live album via Bandcamp. The album is titled Live @ Dunk!Fest, and was recorded at Belgium's Dunk!Fest earlier this year. It's been released as a name-your-price digital album, as well as a limited edition double LP.
"We were pleasantly surprised to learn that the show had been multitracked in order to broadcast a live stream. The festival organizers were good enough to turn over the recordings to our guitarist Dallas, who spent the next several weeks preparing a proper mix of the album with the intention of giving it away on Bandcamp," the band says via Facebook. "When the kind folks at Dunk!records heard the finished mixes they decided that it was worth commemorating this landmark performances as a deluxe limited edition 2xLP.
Pelican also recently released Live In Wroclaw via Bandcamp, the proceeds of which will be donated to the ACLU.
Pelican Live @ Dunk!Fest tracklist:
1. Dead Between The Walls
2. Deny The Absolute
3. The Tundra
4. Ephemeral
5. The Creeper
6. Vestiges
7. Immutable Dusk
8. Strung Up From The Sky
9. Last Day of Winter
10. Mammoth