Uniform announce new album Wake In Fright, share "Tabloid"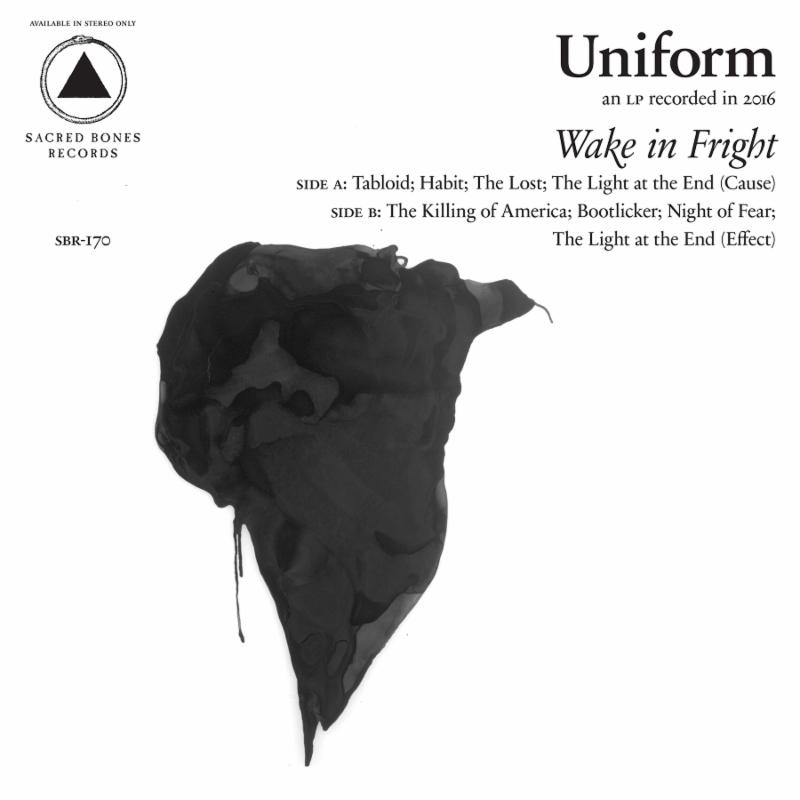 New York industrial/noise rock duo Uniform have just announced a new album. Following the release of their Ghosthouse 12-inch EP from earlier this year, the group has announced Wake in Fright, due out January 20 via Sacred Bones. That's the album's artwork above. The group has also shared a first track from the album, "Tabloid," whose noisy guitars and thudding percussion can be heard below. Sounds like it'll be a cacophonous beginning to 2017! Listen to the Uniform "Tabloid" stream below.
This week, Sacred Bones' releases are available as name-your-price downloads via Bandcamp (including Ghosthouse), with proceeds going toward Standing Rock water protectors in North Dakota.
Uniform Wake In Fright tracklist:
1. Tabloid
2. Habit
3. The Lost
4. The Light at the End (Cause)
5. The Killing of America
6. Bootlicker
7. Night of Fear
8. The Light at the End (Effect)