The Top 10 Hip-Hop Albums of 2016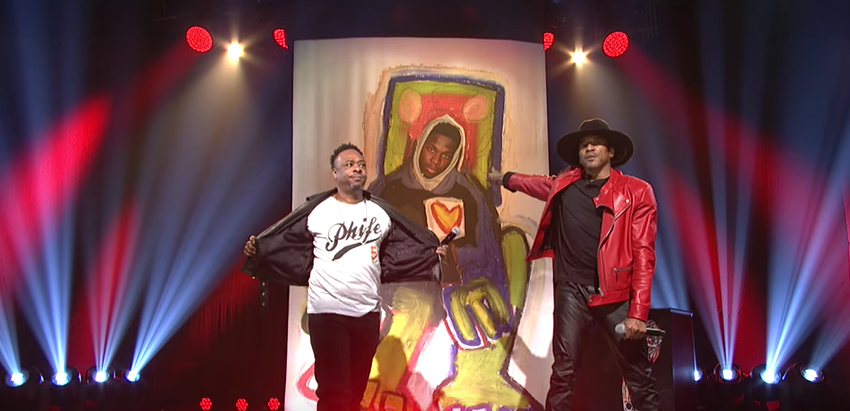 I'm going to say it: 2016 was the worst. There was Brexit. There was the most insane U.S. Presidential election that culminated in the "election" of a narcissistic baby-man, who feels that tweeting at Alec Baldwin is more important than going to foreign affairs briefings. There is the continued killings of Black men and women at the hands of police. The more brazen displays of White Supremacy, masquerading as "Alt-Right." Corporations ravage and exploit Native Land. And a litany of deaths that shocked and gutted so many: Prince, David Bowie, Leonard Cohen, Phife Dawg, Pauline Oliveros, Merle Haggard and so many others.
I write these columns from my home in Oakland and just a few days ago, the community suffered a tremendous loss at the Ghost Ship, where a horrific fire claimed the lives of 36 individuals. The night of the fire, people were gathering for performances and to dance and be with their community. It was a night filled with artists, DJs, musicians and friends. Many of them queer and people of color, people who seek out spaces where they are welcome and allowed to flourish. Many who try to find ways to stay in a city and community they love.
It feels very weird to write a "Best of" anything at this time because it all feels so strange and numb. But then I thought about the people at Ghost Ship and why they were there. They were there for music. They were there for the community that music brought together. I thought about how music—and more broadly art—has a wonderful capacity to bring disparate people together. I think about the times, in dark rooms—from stadiums to theaters to basements to galleries to living rooms—with a group of people, listening to someone perform or DJ and feeling a sense of kinship, even if we all go our separate ways at the end of the night. I think about listening to music by people who have very different lives from me, but feeling a connection, even if it's intangible.
So I have this list. I'll leave it in no particular order, but these are the 10 hip-hop albums/tracks/moments that have moved me in some way; that have provided that sense of connection. And let's close out 2016, a shit year, with music that gave us life and gave us the opportunity for community.
---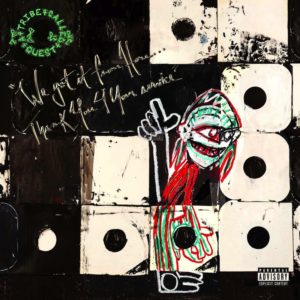 A Tribe Called Quest – We got it from here… Thank You 4 Your Service
(Epic)
Coming in just under the wire, A Tribe Called Quest released their first album in 18 years and it's a glorious album that is a culmination of their past work, but remarkably never rests on nostalgia. The trio of MCs, Q-Tip, Jarobi White and the late great Phife Dawg, are in impeccable form here, passing the mic effortlessly; trust in each other evident in each hand-off. The album is politically prescient and incredibly relevant, echoing divisive campaign rhetoric, speaking on gentrification, Black Lives Matter, and so much more; it could feel too tied to a specific time, if only these issues weren't so enduring. But ultimately, We got it from here… Thank You 4 Your Service is a supreme example of the power of hip-hop, of the genre's ability to explore politics and social issues, its powerful capacity for collaboration, and its possibility.
---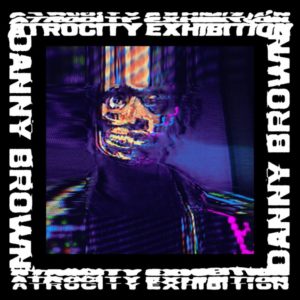 Danny Brown – Atrocity Exhibition
(Warp)
Throughout Danny Brown's career, I've always had this nagging feeling that no album could quite capture the relentless energy and singular voice. Brown signing to Warp Records was an unexpected move but it proved to be a shrewd one. Atrocity Exhibition is the closest that we've come to capturing lightning in a bottle: his elastic way with verse, his unmistakable squawk, the underlying tension of nerves and annihilation, his flirtation with bawdiness and the grotesque. It's all here. Atrocity Exhibition sees Brown collaborating with a wide variety of producers and musicians, including Evian Christ, Alchemist, Petite Noir and Paul White, showing just how nimble a rapper he is. Flitting between electronic music and old-school hip-hop, Brown flexes his muscles and it's invigorating. Atrocity Exhibition has Brown pushing and pulling at the limits of hip-hop, like a funhouse mirror, showing us new possibilities.
---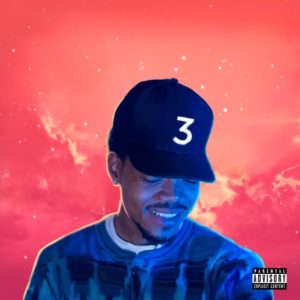 Chance the Rapper – Coloring Book
(Self-released)
I've spoken previously of my fondness of Chance the Rapper's exceptional Coloring Book. So I want to speak specifically on the sense of optimism and joy that threads throughout the album. In a difficult year for many, Coloring Book became a shining beacon testifying on the simple of pleasures of hearing your favorite song on the local radio station, of gathering with friends, of watching movies, playing Digimon, sharing pizza. This is not to say that there are no shadows, that there isn't sadness and anger—they're there too—but the enduring positivity in Coloring Book is beautiful and nuanced. Chance is the center of it all with breathtaking energy and charisma. Many reviews have commented on the throughline of spirituality and the church in Coloring Book and there is a wonderful sense of communion here that, even for a non-believer like me, radiates with warmth and open arms. But more than anything Coloring Book is a glorious testament of Chance and his immense talents and his ability to project light far and wide.
---
Ka – Honor Killed the Samurai
(Iron Works)
Ka is perhaps one of the most consistently great MCs working today. From Iron Works to The Knight's Gambit to his latest, Honor Killed the Samurai, each album has been remarkable. Ka is a rapper who subtly creates tension and mood using simple means. The right tone of drum. The right movie clip. The right hush in his voice. They all come together to create songs of great power and weight. Combine that with his exceptional lyricism, there is no question that Ka is one of best in the game right now.
---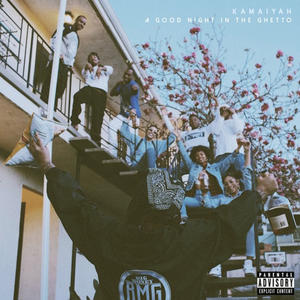 Kamaiyah – A Good Night in the Ghetto
(Self-released)
As a West Coaster, I have the softest of spots for the recent resurgence of West Coast rap. From YG to DJ Mustard, Sage the Gemini and Iamsu!, they're all wonderful but I have to say it was East Oakland's Kamaiyah who has truly captured my heart. A Good Night in the Ghetto treads a fine line between escapism and the reality of life. She understands the hardships she and her friends must endure, from petty arguments, to working from paycheck to paycheck, to enduring violence, but she also knows that to truly live is to also be able to have carefree nights, to be able to just chill with friends, and drink and smoke. Throughout A Good Night in the Ghetto, Kamaiyah acknowledges the yearning for more but she also relishes the present, grateful for family, both biological and chosen. In the rough moments this year, it was a good reminder.
---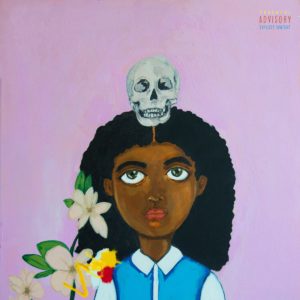 Noname – Telefone
(Self-released)
One of the most captivating albums to come out of Chicago, in an exceptional year for Chicago music, was Noname's long-delayed Telefone. Ten near-perfect tracks that bring out the earthiness and low key elegance of Noname, centering on her conversational flow, hewn as much from poetry as it was from hip-hop. Telefone is intimate and the music is breezy, light, counterbalancing the depth and vulnerability Noname displays. What Noname reveals never feels like a display of exhibitionism; rather it feels like a friend confessing secrets, entrusting you with information. That Noname can capture that level of intimacy is a feat and the album permeates with friendly warmth and familiarity. Whether she speaks on larger issues or personal heartbreak, Noname instills a level of trust and compassion in each track.
---
Princess Nokia – 1992
(Self-released)
Princess Nokia was born in 1992. Her EP is a tribute to her upbringing in New York, in the diversity she grew up in. Throughout 1992 are loving descriptions of women of color that surrounded her: family, neighbors, teachers, even ladies in hair and nail salons; women who exuded strength and steely resolve in her Bronx neighborhood. 1992 isn't purely an exercise in nostalgia, through it is arguably a love letter to the Bronx and Harlem, both gentrifying rapidly. Rather 1992 uses her past, her memories as sources of strength in the present. It sees Nokia exploring aspects of her femininity over time, from tomboy to good witch to bad bitch, and excitedly morphing according to her mood. 1992 is a wonderful, enthusiastic and much needed anthem, celebrating women of color in all their forms.
---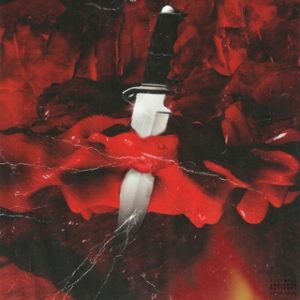 21 Savage / Metro Boomin – Savage Mode
(Slaughter Gang)
"If Young Metro don't trust you," so the saying goes, "they gon' shoot you." That sense of anxiety and on edge weariness makes for a perfect pairing between Metro Boomin and 21 Savage. Their collaboration has yielded a tape that is full of tension and menace, as 21 Savage glowers and Metro Boomin provides minimal beats that expertly twists and turns. The imagery is undeniably violent and at times gory, and 21 Savage relishes in this environment, like a horror writer, he crafts songs that make you uneasy, uncomfortable. It's not necessarily an everyday listen, but it's a memorable one. Songs on Savage Mode stick with you long after it ends and credit Metro Boomin and 21 Savage for really pushing it and making something so thoroughly uncomfortable and nearly nightmarish.
---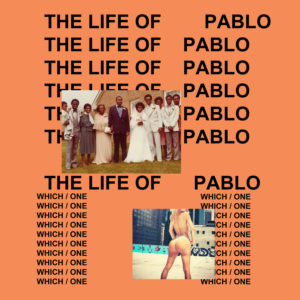 Kanye West – The Life of Pablo
(G.O.O.D./Def Jam)
The Life of Pablo had a rollout that redefined how we think of an album release. Tracks were remixed or replaced. The order of tracks changed and new guest verses popped up, while some were removed. We even spent a few months thinking the album was called Swish, long enough for some of us to get attached to that name. The Life of Pablo was a living, breathing album, one that West refused to calcify. It was messy because sometimes art is messy. But what a glorious mess. The utter perfection of "Ultralight Beam," a song I still choke up during after so many months and listens. The dissonance of his "rants," which is evident in songs such as "Freestyle 4" and "Famous" (though I'll always appreciate hearing an arena full of people sing Nina Simone at a recent concert). But West also demonstrated self-awareness—see: "I Love Kanye"—and unbridled joy (see also "Highlights"). If anything The Life of Pablo seemed a remarkable reflection of its creator, varying between moods and cohesion, but ultimately a charged force and undeniably compelling.
---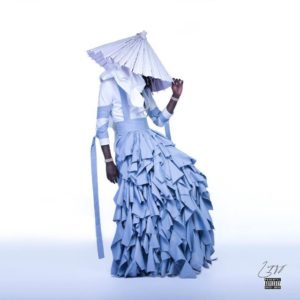 Young Thug – JEFFERY
(Atlantic/300 Entertainment)
After the four short years that Young Thug has been in the spotlight, he is still difficult to pin down. He's a lightning rod, and whether you loved him or hated him, he inspired conversation. As his notoriety grows, Thug has grown bolder as an artist. He's released albums and mixtapes that relish in his slipperiness but are also cohesive and infectious. Each year it seems that I mention one album pointing to it as his best one yet and this year is no exception. JEFFERY is a fantastic album. It has some of Thug's best tracks and also some of his most emotionally bare, with several tracks dedicated to his fiance. It's just one of many albums and tapes that solidify Thug's talents and further proves his undeniable talents.