Nine Inch Nails are returning with new music and a series of reissues. On December 23, Nine Inch Nails will release Not the Actual Events, which is Trent Reznor's first release since 2013′s Hesitation Marks. The EP was a collaboration between Reznor and Atticus Ross, who is now an official member of the band. Reznor says in a press release, "It's an unfriendly, fairly impenetrable record that we needed to make. It's an EP because that ended up being the proper length to tell that story."
Nine Inch Nails have also announced a series of reissues of ""definitive editions of all the major NIN releases on vinyl." The reissues include Broken, The Downward Spiral and the long out-of-print-on-vinyl The Fragile, which will all contain remastered audio, plus other "secrets." Like the Broken short film, perhaps?
There will also be a 4xLP The Fragile: Deviations release, featuring 37 unreleased tracks, including instrumental and alternate versions, as well as outtakes. Reissues are expected to ship in spring of 2017. See the full details here. Take a look at the Not the Actual Events artwork below.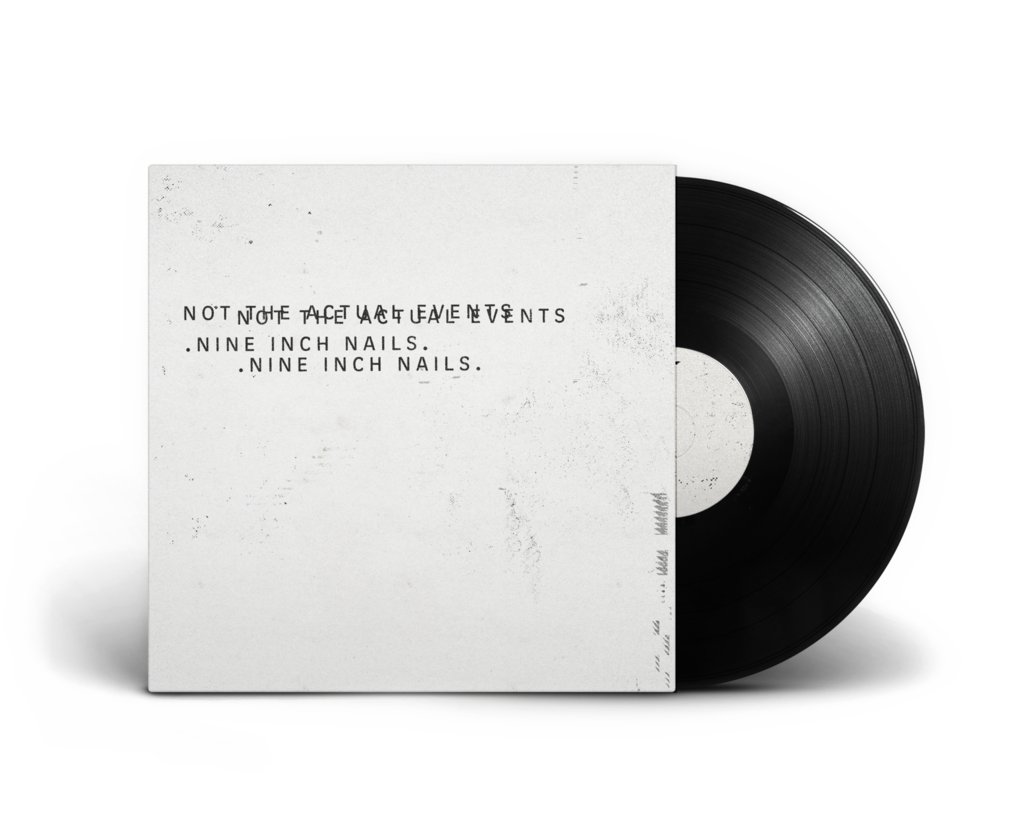 Read our Remake/Remodel feature on Nine Inch Nails' The Fragile.