Kool Keith and Dan the Automator performing as Dr. Octagon for the first time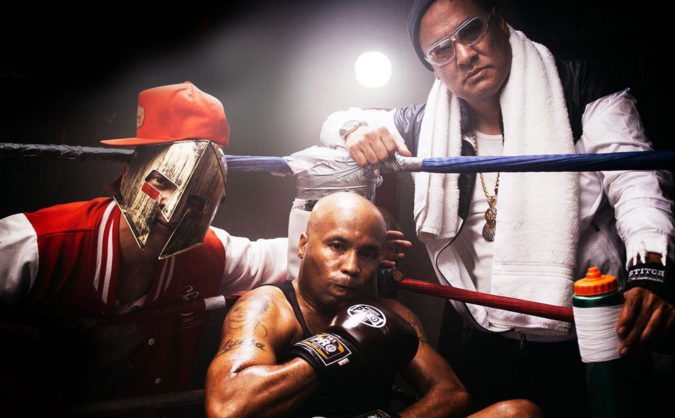 Kool Keith and Dan the Automator first debuted their abstract, horror and sci-fi hip-hop project Dr. Octagon back in 1996. The group's debut album, Dr. Octagonecologyst, introduced the deranged title character, as voiced by Kool Keith, who performed surgery and delivered absurdist narratives. That album recently hit its 20th anniversary, and to mark the occasion, Kool Keith, The Automator and DJ Q-Bert will be performing the album live for the first time. Dr. Octagon, via Dan the Automator's Facebook, has announced two dates: The Independent in San Francisco on March 6 and The Teragram Ballroom in Los Angeles on March 7. Tickets are on sale now.
The flier for the shows also teases an upcoming box set reissue for the album's 20th anniversary. Details of that reissue haven't been revealed yet.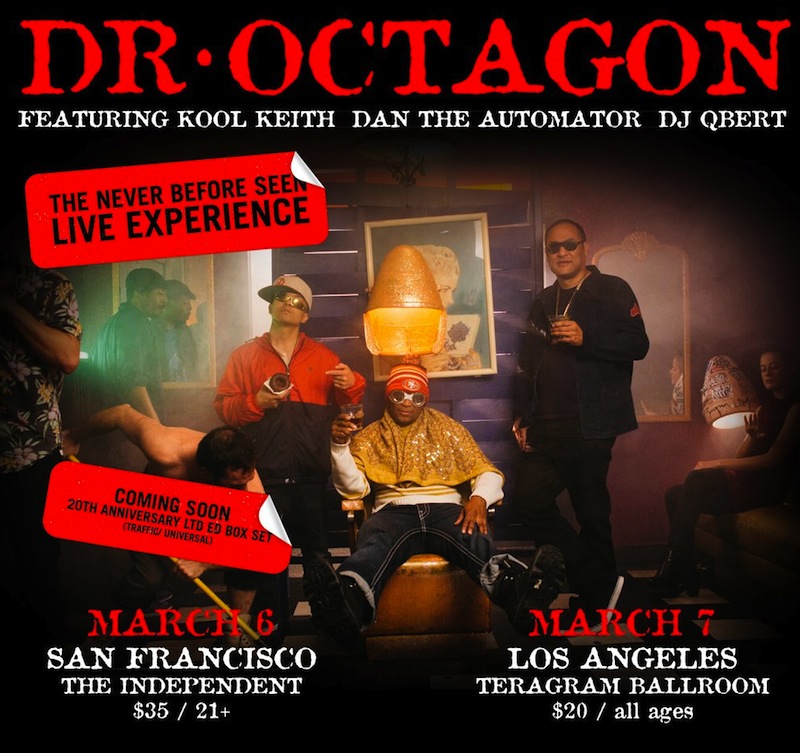 Dr. Octagon's Dr. Octagonecologyst is on our list of the Top 100 Hip-Hop Albums of the '90s.