Jesca Hoop : Memories Are Now
Experimental folk chanteuse Jesca Hoop is, up to this point, better known for her collaborations than for her purely solo work. Last year, she released Love Letter for Fire with Sam Beam, aka Iron & Wine, and in the past, her album credits have included The Police's Stewart Copeland, Elbow's Guy Garvey and singer/songwriter Willy Mason. For her latest, Memories Are Now, Hoop enlisted the production talents of Blake Mills (Fiona Apple, Alabama Shakes) to help her craft an album of her own material to highlight both experience and rebirth.
The initial impression one has of the opening imprecise and uneven opening bass notes in the leadoff title track is one of naïveté and innocence. But she quickly dispels any misunderstanding with the lyrics, "I can carry this weight / I can stand up tall / Look you in the eye." The song continues quietly, but now we're at least a little scared. "Go find some other life to ruin / let me show you the door," she continues, with confidence.
After the appetizer of the first track, her palette expands to include additional strings in "The Lost Sky," as well additional ranges for her voice to reach. She harmonizes with herself with the urgency of a soliloquy that never worked as a dialogue. "Animal Kingdom Chaotic" is the first peek into a playful side of Hoop, with charming "ooh-hoo-oo-hoo"s and a subtle jungle rhythm. With "Simon Says," she skirts the edge of a campfire, but the little bit of electrification in the guitar clues one in that the campfire may be in the cellar. Amplifying this "anti-electric-electric" sentiment, she sings, "'www'-don't forget life before the Internet…"
The Santa Rosa, California native gets introspective on "Songs of Old," adopting a slight Irish brogue, guiding us into a fairy-tale world with cascading melodies and deference to a deity, and with "The Coming" completes a pair of religious numbers, a facet of Hoop's life that she seamlessly embraces in her sparse, unsettling arrangements. "Pegasi" also brings the audience to another place, but this time the song is more traditionally folk, highlighting the mythical and the heroic.
Memories Are Now shows that collaboration can sometimes be the enemy of introspection. Such themes of faith and fancy, of bravery and fantasy might have seemed disingenuous with a partner, but when they are borne of a single heart and a history, they are sincere, and Hoop's voice carries us through all of them with her.
Similar Albums: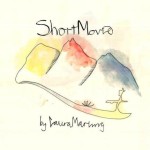 Laura Marling – Short Movie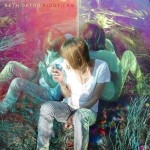 Beth Orton – Kidsticks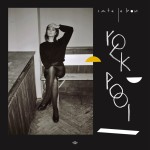 Cate Le Bon – Rock Pool