Electronic producer Jlin has announced a new album. Her sophomore effort is titled Black Origami, and it'll be released on May 19 via Planet Mu. The album includes collaborations with Holly Herndon, William Basinski, Halcyon Veil producer Fawkes and South African rapper Dope Saint Jude. It includes the single "Nyakinyua Rise," which you can stream below. A press release cites Indian dancer Avril Stormy Unger as a major influence on the album, as well as origami itself: "Composing music for me is like origami, only I'm replacing paper with sound. I chose to title the album 'Black Origami' because like 'Dark Energy' I still create from the beauty of darkness and blackness."
Take a look at the album's tracklist and artwork below.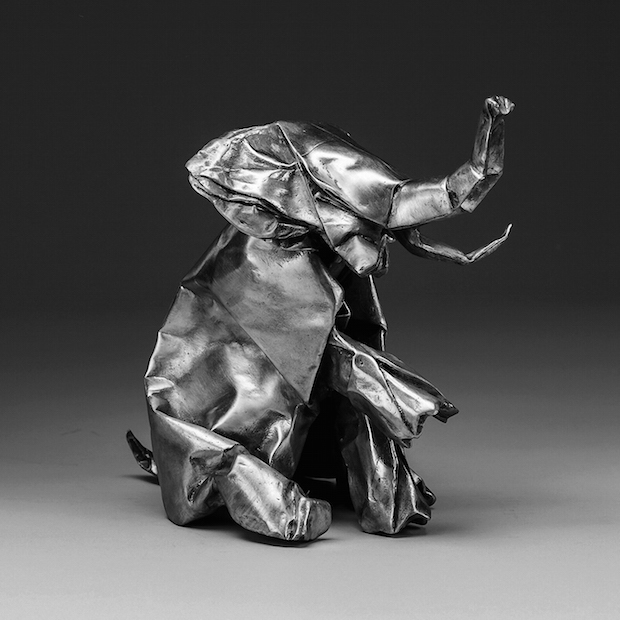 Jlin Black Origami tracklist:
1 Black Origami
2 Enigma
3 Kyanite
4 Holy Child
5 Nyakinyua Rise
6 Hatshepsut
7 Calcination
8 Carbon 7 (161)
9 Nandi
10 1%
11 Never Created, Never Destroyed
12 Challenge (To Be Continued)
Jlin's "Downtown" is on our list of the Top 100 Songs of 2016.