Mastodon : Emperor of Sand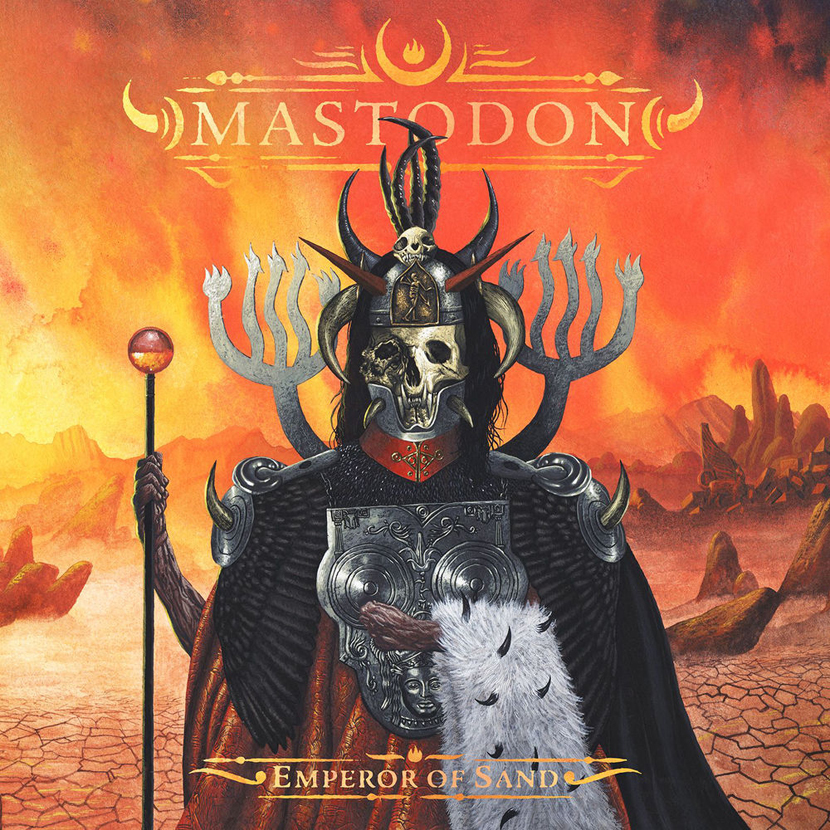 I have a Mastodon t-shirt sitting in my eBay cart right now. It's been there for over a year at this point. About once every two weeks, eBay sends me an alert email reminding me of the shirt, which features an owl firing lasers at a pair of purple tigers, and every couple of weeks I go and look at it within my cart, almost like I'm visiting a loved one in jail. I just stare at it. Yet, I cannot bring myself to purchase it. I love the shirt's dazzling melodrama, and I'm a fan of Mastodon's catalogue; the shirt is also a very reasonable price, so I cannot entirely quantify why I'm having a difficult time parlaying these truths into actually making the purchase. However, I do have a theory. Something that I have always admired and envied about metal, is its disciples' hellbent commitment. From the garb to the brutal volume, to the fascination with macabre interpretations of nature, I can think of no other genre where the fans and arbiters exude such sturdy and seemingly subconscious devotion.
Listeners of punk rock and hip-hop will often boast that these are lifestyles and not just simply musical genres. This may be true of these genres and others as well, but not to the extent of metal. I remember a receptionist at my family veterinarian's office whose long blonde hair lurched far below his charmingly tattered Slayer shirt. He wasn't overly rebellious or trying to be subversive; it just never seemed to occur to him that a gruesome skull wasn't the most reassuring symbol to adorn the person who would usher your ill rabbit into the clinic. Reassuring or not, the commitment was what was memorable.
In interviews, Mastodon have discussed the elemental themes of their albums. They mentioned that they tried to commit an album exclusively to air but that wood, somehow, found its way onto the record, fairly consistently. In all seriousness, I appreciate the honesty and lack of irony in this statement and this submission to the most natural of inspirations. It's almost as if very little cognizant songwriting even takes place and instead the Atlanta outfit channels otherworldly mysticism.
Continuing this trajectory of commitment to elemental derivatives is Mastodon's Emperor of Sand. "Sultan's Curse" hears the roaring guitar riffs lay an aggressive ambience for the trio of singers. Meanwhile, the oddly ethereal "Clandestiny" hears what feels like a brutally extemporaneous jam session, its unpredictable melodies a nod to the group's fondness for anthropomorphized nature. Perhaps most significant about the group's seventh effort is its lack argumentative content. Put another way, Emperor of Sand feels very much more abstract and descriptive of the world in which it's housed; tracks like "Scorpion Breath" and "Roots Remain" seem to explicate the world around them, rather than call for a drastic societal change. And therein lies the commitment—not just to cool apocalyptic clothing but more to a dismissal of secular concerns.
I like Mastodon, and Emperor of Sand is an intensely satisfying aggregate of sludgy guitars. Though I'm just not sure I'm ready to wear that shirt yet. Much of Mastodon's ideological mythology is removed from earthly visceral luxuries—luxuries I'm just not ready to give up. But Mastodon makes me want to try.
Similar Albums: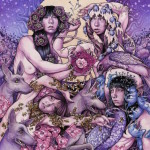 Baroness – Purple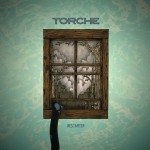 Torche – Restarter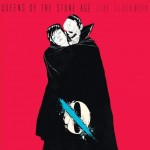 Queens of the Stone Age – …Like Clockwork
---
Support our site: Buy this album at Turntable Lab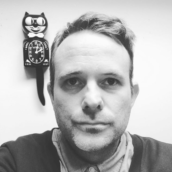 Paul Glanting
If a meteor was just hours away, Paul Glanting would recall that he has been in a Lil Wayne music video and has a 4.7 (out of 5) on Rate My Professor. He is at work on his first novel, Adjunct Megafauna.