Algiers have been teasing new music with a series of short social media films, and now the details of their sophomore album have been revealed. It's titled The Underside of Power, and it'll be released on June 23 via Matador. It was produced by Portishead's Adrian Utley and mixed by Randall Dunn (SunnO))), Marissa Nadler), with post-production from Ben Greenberg (The Men, Uniform). The album heavily touches on topics of racism, oppression, unchecked power, police brutality and dystopia. "We're fortunate enough now where we're able to openly talk about racist, violent police and murderous state structures," says bassist Ryan Mahan in a press release. "When we were growing up in the South, these critiques of class and race oppression were largely and sometimes violently suppressed. It's why we take inspiration from the Panthers or the Chicano movement, to name two."
The band has just released the first video from the album, for the soulful single "The Underside of Power," in which the group is at the center of an anti-fascist resistance group. It was directed, produced and by Henry Busby and Marcus Tortorici. Watch it below, and take a look at the artwork, tracklist and the band's upcoming tour dates below.
The Underside of Power follows the band's 2015 self-titled debut.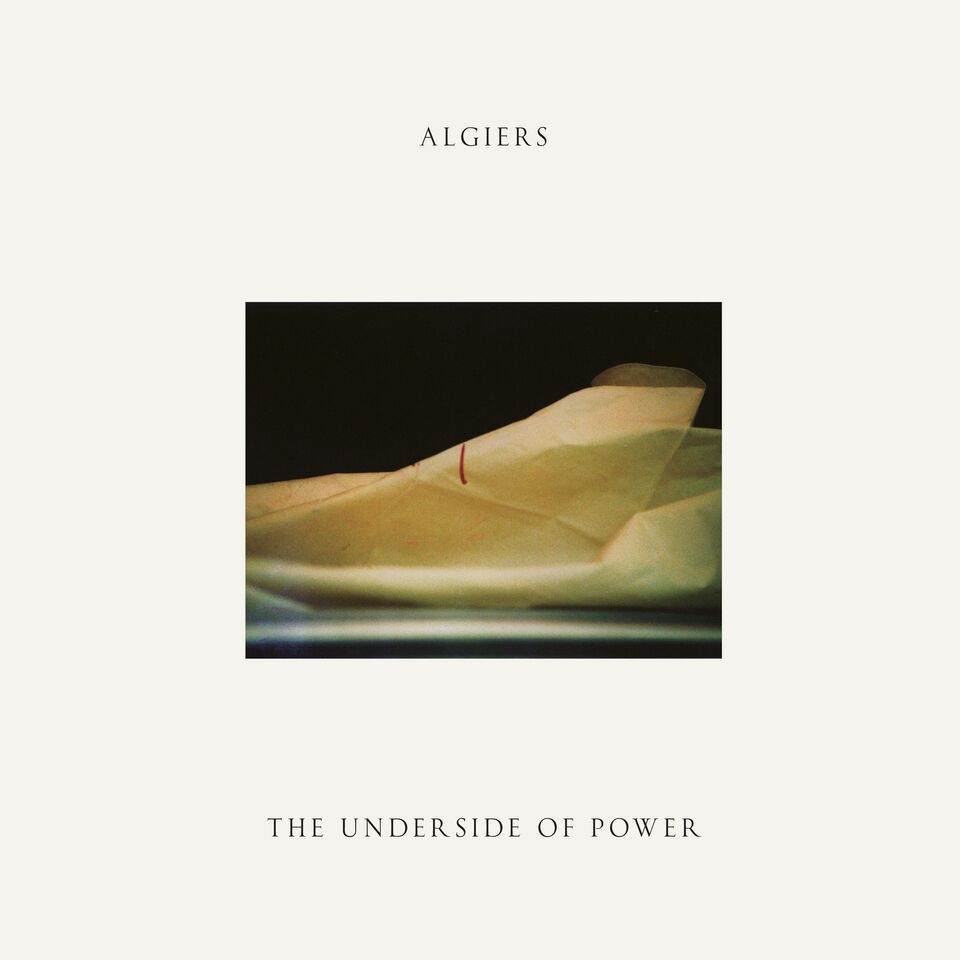 Algiers The Underside of Power tracklist:
1. Walk Like a Panther
2. Cry of the Martyrs
3. The Underside of Power
4. Death March
5. A Murmur. A Sign.
6. Mme Rieux
7. Cleveland
8. Animals
9. Plague Years
10. Hymn for an Average Man
11. Bury Me Standing
12. The Cycle/The Spiral: Time to Go Down Slowly
Algiers tour dates:
6/6 – Brighton, UK – Patterns
6/7 – London, UK – Shacklewell Arms
6/11 & 6/12 – Hannover, DE – HDI Arena (D)
6/15 – Paris, FR – Secret Show
6/17 – Aarau, CH – Kiff
6/18 – Zurich, CH – Letzigrund Stadion (D)
6/20 – Frankfurt, DE – Commerzbank Arena (D)
6/22 – Berlin, DE – Olympiastadion Berlin (D)
6/23 – Berlin, DE – Musik & Freiden
6/25 – Rome, IT – Stadio Olimpico (D)
6/26 – Milan, IT – Santeria Social Club
6/27 – Milan, IT – Stadio San Siro (D)
6/29 – Bologna, IT – Dall;Ara (D)
7/1 – St. Denis, FR – Stade de France (D)
7/4 – Gelsenkirchen, DE – Veltins-Arena (D)
7/13 – Vancouver, BC – Cobalt
7/14 – Portland, OR – Mississippi Studios
7/15 – Seattle, WA – The Crocodile
7/17 – Oakland, CA – Starline Social Club
7/18 – Los Angeles, CA – The Echo
7/22 – Brooklyn, NY – Baby's All Right
7/23 – Philadelphia, PA – Johnny Brenda's
7/24 – Washington, DC – Black Cat
(D) = with Depeche Mode
Algiers' "And When You Fall" is on our list of 10 Essential Post-Modern Gospel Albums.