Radiohead announce 20th anniversary OK Computer reissue, OKNOTOK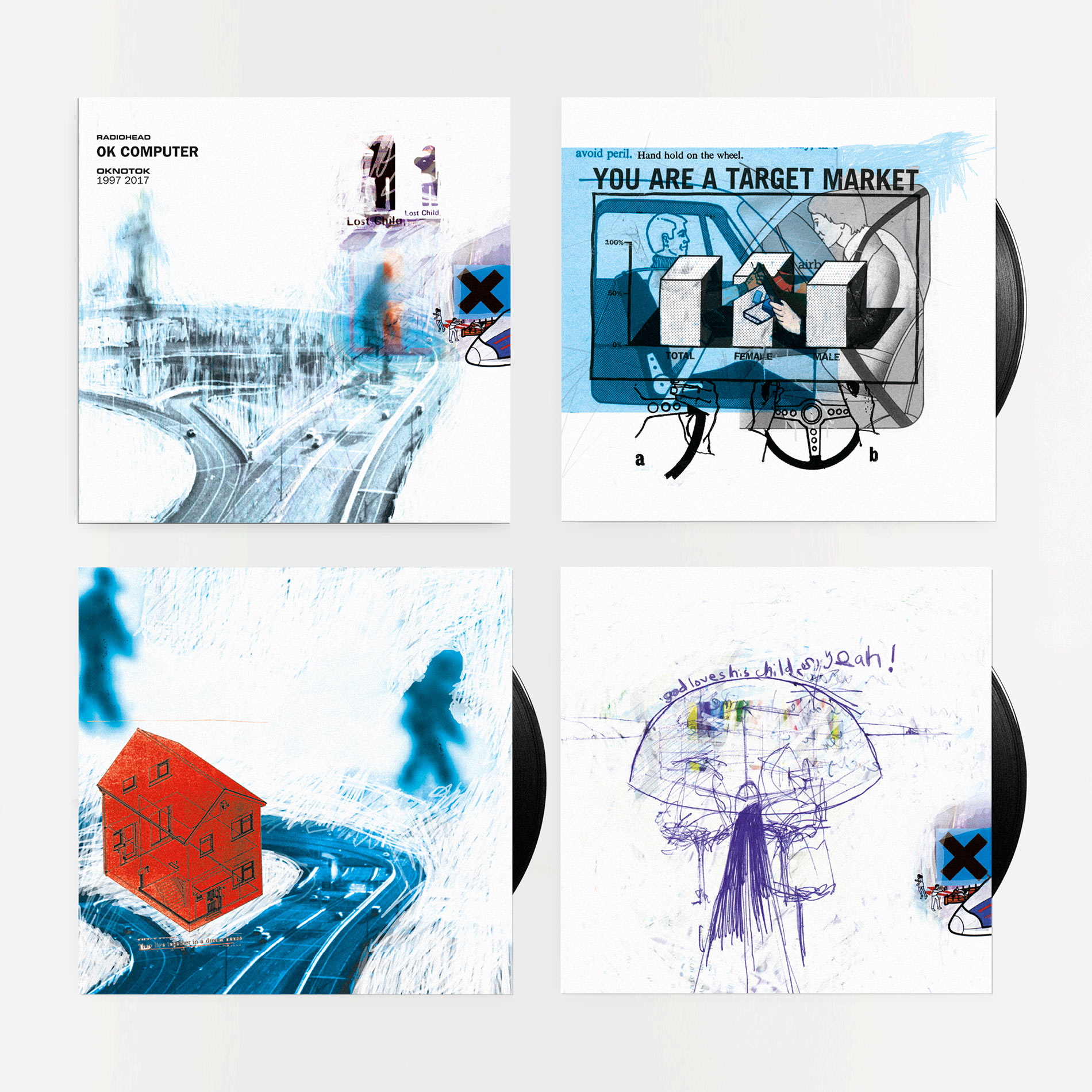 Radiohead has announced a deluxe 20th anniversary reissue of their 1997 album OK Computer, titled OKNOTOK. It's out June 23 via XL Recordings, with a deluxe boxed set version shipping in July, featuring a hardcover book with original artwork, lyrics, Thom Yorke's notes and a cassette "mixtape" featuring material from session archives and demos. The reissue includes the original 12-track album, plus eight b-sides of the OK Computer era, and three previously unreleased songs: "I Promise," "Lift" and "Man of War." All of the songs have been remastered from the original analogue tapes, and the album will be available in digital, 2xCD and 3xLP formats. Take a look at the tracklist below.
Radiohead OKNOTOK tracklist:
Disc 1:
1. Airbag
2. Paranoid Android
3. Suburban Homesick Alien
4. Exit Music (For a Film)
5. Let Down
6. Karma Police
7. Fitter Happier
8. Electioneering
9. Climbing Up the Walls
10. No Surprises
11. Lucky
12. The Tourist
Disc 2:
1. I Promise
2. Man of War
3. Lift
4. Lull
5. Meeting in the Aisle
6. Melatonin
7. A Reminder
8. Polyethylene (Parts 1 and 2)
9. Pearly
10. Palo Alto
11. How I Made My Millions
Read our Greatest Hits feature on the Best Radiohead Songs.