Vince Staples announces new album, Big Fish Theory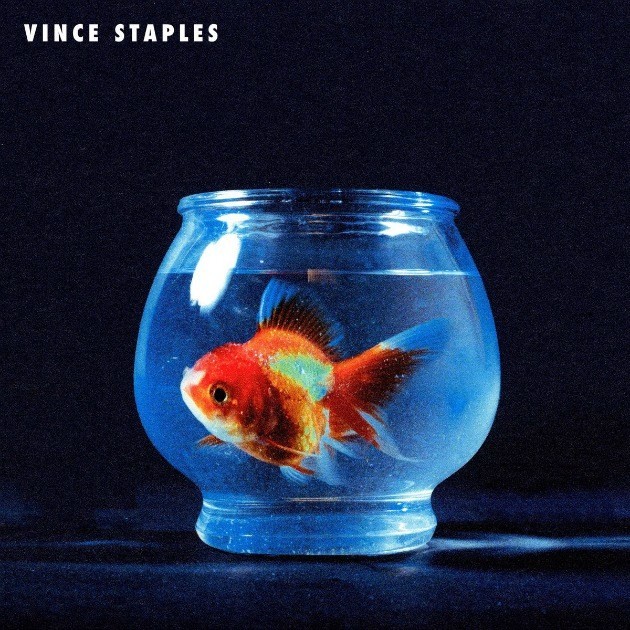 Vince Staples has just announced a new album, titled Big Fish Theory. It's being released on June 23 via Def Jam, and includes the new single "Big Fish," featuring Juicy J, which Vince Staples just released. Watch the video below. The album will also include Staples' anti-Trump track, "BagBak," which was released earlier this year. Take a look at the album art above. Staples also has summer tour dates lined up, which you can check out below.
Big Fish Theory follows last year's Prima Donna EP and 2015's Summertime 06.
Vince Staples tour dates:
6/1 Bill Graham Civic Auditorium – San Francisco, CA
6/2 Colossal Clusterfest San Francisco, CA
6/10 Dreamland Margate Kent, United Kingdom
6/22 Electric Forest – Rothbury, MI
7/14 Pitchfork Festival – Chicago, IL
7/15 Sloss Furnaces Birmingham, AL
7/16 Sloss Furnaces – Birmingham, AL
7/29 Panorama Festival – New York, NY
8/12 Oyafestivalen – Oslo, Norway
8/16 Pukkelpop Kiewit – Hasselt, Belgium
8/25 Richfield Avenue – Reading, UK
9/1 Bumbershoot Festival – Seattle, WA
9/22 Life Is Beautiful – Las Vegas, NV
9/24 Life Is Beautiful – Las Vegas, NV
Vince Staples' Summertime 06 is on our list of 10 Essential 21st Century Political Albums.