Jay Z announces new album, 4:44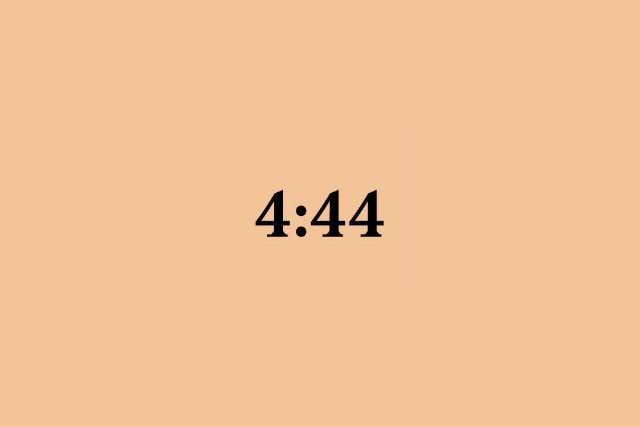 In the past week, TIDAL has been running advertisements with the numbers 4:44, signifying something vague but clearly intended as a tease of something bigger. Today, Jay Z has announced that 4:44 is his new album. It's his first new full-length album in four years, and earlier Sunday evening he shared a snippet of a new track titled "Adnis." The track appears in a trailer for a film also titled 4:44, which features Danny Glover and Mahershala Ali. It has not yet been announced whether this will be a visual album (like Beyonce's LEMONADE). The album will be a TIDAL exclusive, and it will also be available to Sprint customers. It's out June 30.
Jay Z's been fairly busy outside of music lately, having produced a series of documentaries, started a venture capital fund called Arrive and released a song about police brutality titled "spiritual."
Jay Z's 4:44 follows 2013's Magna Carta Holy Grail.