Various Artists : Mid-Century Sounds: Deep Cuts from the Desert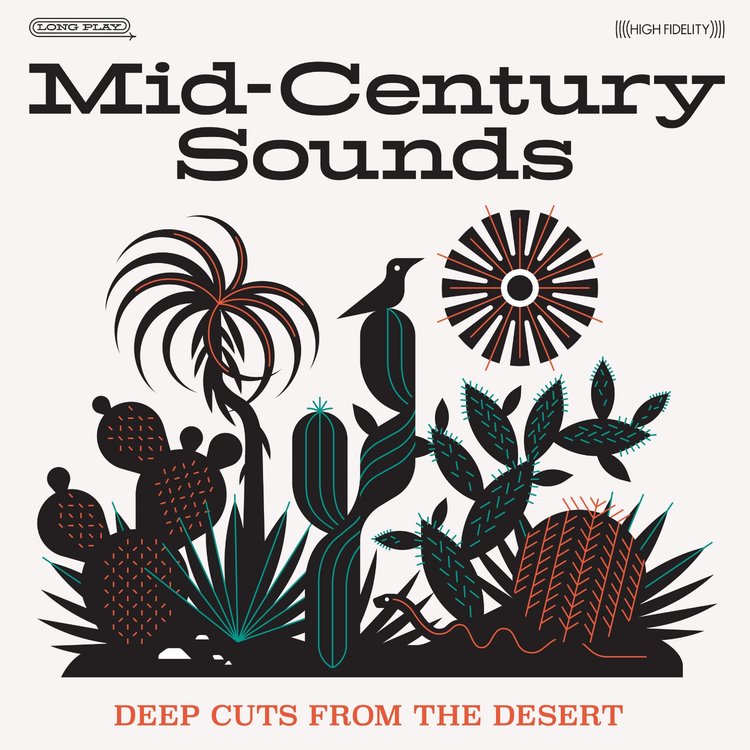 Often overlooked in discussions of the world's great recordings is where those compositions were first committed to tape. Only a small percentage of albums across musical history come laced with lore of the rooms where they were made—The Beatles' experiences with their last few albums, for example, or Nirvana's infamous $603 invoice for Bleach. Only a handful of studios rise to the level of hallowed ground: Sun, Motown, Sound City, Muscle Shoals. And if we talk about those studios, we almost always focus on the players and platters coming out of them instead of the staff and session artists supporting them. The new compilation Mid-Century Sounds: Deep Cuts from the Desert aims to change that conversation.
Through the 1940s and into the 1950s the Ramsey family of Phoenix—husband Clay, son Floyd, Floyd's wife Mary—slowly grew a radio repair shop into a record store, a set of record label imprints, music publishing concerns and a studio called Audio Recorders of Arizona. Floyd's stewardship of the studio and the labels cut a three-decade-deep swath across dusty roots music and what pop would become. To be fair, Mid-Century Sounds constitutes a big piece of low-hanging fruit for Fervor, a Phoenix label itself focusing on the region's talent and musical legacy. But residing in the art and on the map outside of established star-making norms, this 29-song collection legitimately challenges you to explore Floyd Ramsey's knack for finding talent among not just headline performers, but songwriters and technicians as well.
Giving an early platform to twang-guitar pioneer Duane Eddy (who doesn't even appear on this double LP) and schmaltz king Wayne Newton (heard here playing the gospel-tinged "Start at the Bottom" with his brother Jerry) might have set Ramsey's reputation in stone by itself. But his little corner of the world also served as a launching pad for one-hit wonder Sanford Clark, Wrecking Crew guitarist Al Casey, engineer Jack Miller (who helped record everyone from Henry Mancini to The Rolling Stones), and songwriter/producer Lee Hazlewood. Ramsey and his team took all comers, releasing them on imprints such as Liberty Bell, Mascot and Mighty, or giving blessings for lease and distribution elsewhere across the nation.
So where other compilations paint pictures of certain studios or labels as tightly-focused producers of one sound and obvious derivatives, Mid-Century Sounds is more a document of the skill with which Floyd Ramsey and company satisfied multiple different fanbases. Your tour begins with "Never With Your Heart," a slice of 1950s country balladry from Ralph Smith and Bob Taylor's Western Aces, and ends in the early 1970s with sample-friendly funk from Fat City and jazz from Michael Liggins & The Super Souls. In between are aural stops at reverent Southern outposts (Motion's "One Afternoon"), California beaches and garages (The Gigolos, Joe Montgomery), ascendant invading Britain (P-Nut Butter's "I'm Glad I Knew You"), and the soul of the Midwest ("Drifting Heart" by Roosevelt Nettles).
Not content with the light and joy of tunes that would inform generations to come, this collection seems to bask in the relative anonymity of the musicians actually delivering them. Other than Newton, the most recognizable name here is country O.G. Waylon Jennings, aping Roy Orbison on "My World." Clark's one big hit "The Fool," written by Hazlewood with Casey on guitar, is eschewed in favor of obscure B-side "Once Upon a Time"; Casey features elsewhere, leading an organ-and-sax combo playing burlesque jazz of "Cookin'." They're component parts of a whirlwind of creative activity that ultimately seems natural and sensible, among largely unknown sources that feel strangely familiar. Mid-Century Sounds suggests what it would look and sound like if Howard Zinn dabbled in music preservation, presenting the history you didn't know behind the history you did know.
Similar Albums: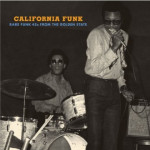 Various Artists – California Funk: Rare Funk 45s from the Golden State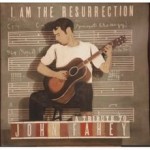 Various Artists – I Am the Resurrection: A Tribute to John Fahey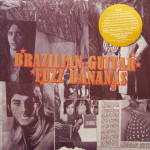 Various Artists – Brazilian Guitar Fuzz Bananas: Tropicalia Psychedelic Masterpieces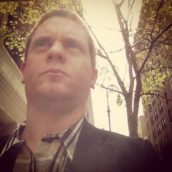 Adam Blyweiss
Adam Blyweiss is associate editor of Treble. A graphic designer and design teacher by trade, Adam has written about music since his 1990s college days and been published at MXDWN and e|i magazine. Based in Philadelphia, Adam has also DJ'd for terrestrial and streaming radio from WXPN and WKDU.