Expulsion : Nightmare Future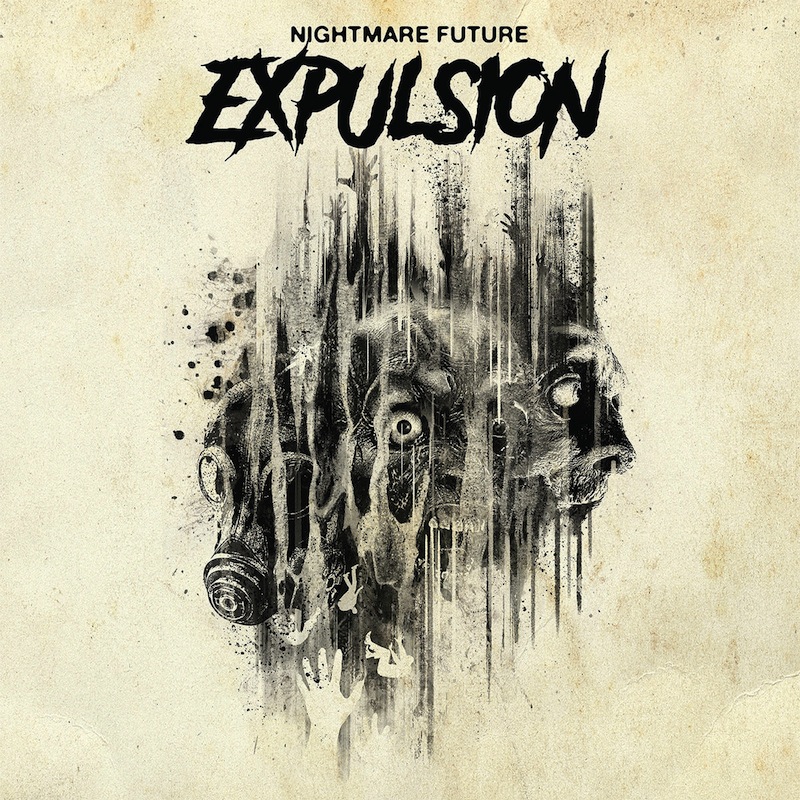 It's rare for a grind record to be tight enough to properly thrash, but that's exactly the case with Nightmare Future, Expulsion's debut record. It's a bit of an odd choice if only because grind so often prides itself on a near-feral sound; it is, after all, quite proudly descended from hardcore and crust, only having historically taken on metallic overtones to push the frightening impossible edge of brutality and chaos. To be fair to Expulsion, they definitely tap into HM-2 driven Swedish no-frills death metal for their riffs, a fairly common source of inspiration for grindcore. It's just that, with production as clean and precise as what's provided, it loses a lot of the unholy grime and clatter that makes a lot of grindcore so compelling.
The playing across the record is top-notch. The riffs are tight and bouncy throughout, never teasing the listener with clean sparkling arpeggios or anything else of the sort. This is pure death metal set to a D-beat or blast beat only, and nary a clean vocal in sight. While for a metal record, or a longer record in general, this level of consistency in tonal and songwriting elements might eventually feel homogenous, Expulsion keep things on the short end, with all seven of the album's tracks totaling just about 14 minutes. This keeps the style from wearing out its welcome, a key component to music as abrasive or singular as certain types of extreme music can be.
Except that, due to the production being as clean and clear as it is, the album rarely reaches the purely electric heights of some of their peers that helps justify the shorter lengths. Nails, for instance, or perhaps even more so a group such as Vermin Womb or All Pigs Must Die, feel absolutely psychically scalding, demanding that they never decrease the tempo below a blistering pace—forced almost by the sheer intensity of the playing of the music to call it quits after only 10 to 20 minutes. Expulsion, on the other hand, often come across feeling closer to a thrash metal band, the sound tightened up almost in a more traditional heavy metal manner but without the adjustments to songwriting to take advantage of this shift in tonal palette afforded by the production. This is the kind of production bands typically employ when they want a broader dynamic range afforded to their songs, the type you might use if you were making, say, a thrash metal song cresting past the eight-minute mark with multiple riffs and segments. For grindcore, it feels almost sterile.
Which is a bummer, since these songs are so fun and Danny Walker's playing is, as expected, picture-perfect. One can easily hear the sheen falling away in the tight cacophony of a darkened club, the squashed frequencies clattering against the walls, crowd and each other in the mix, giving a sense of dynamic and horrific energy to the songs. On record, though, they pump and thud like rock tunes. Not so much a bad thing as it is a missed opportunity to let these songs live in a sonic environment that might suit them a bit better.
Similar Albums: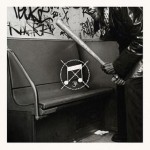 Magrudergrind – II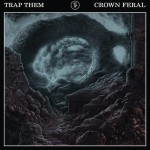 Trap Them – Crown Feral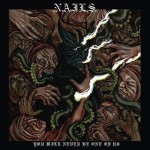 Nails – You Will Never Be One of Us
Langdon Hickman
Langdon Hickman is listening to progressive rock and death metal. He currently resides in Virginia with his partner and their two pets.