Optimism as Survival: A conversation with Less Art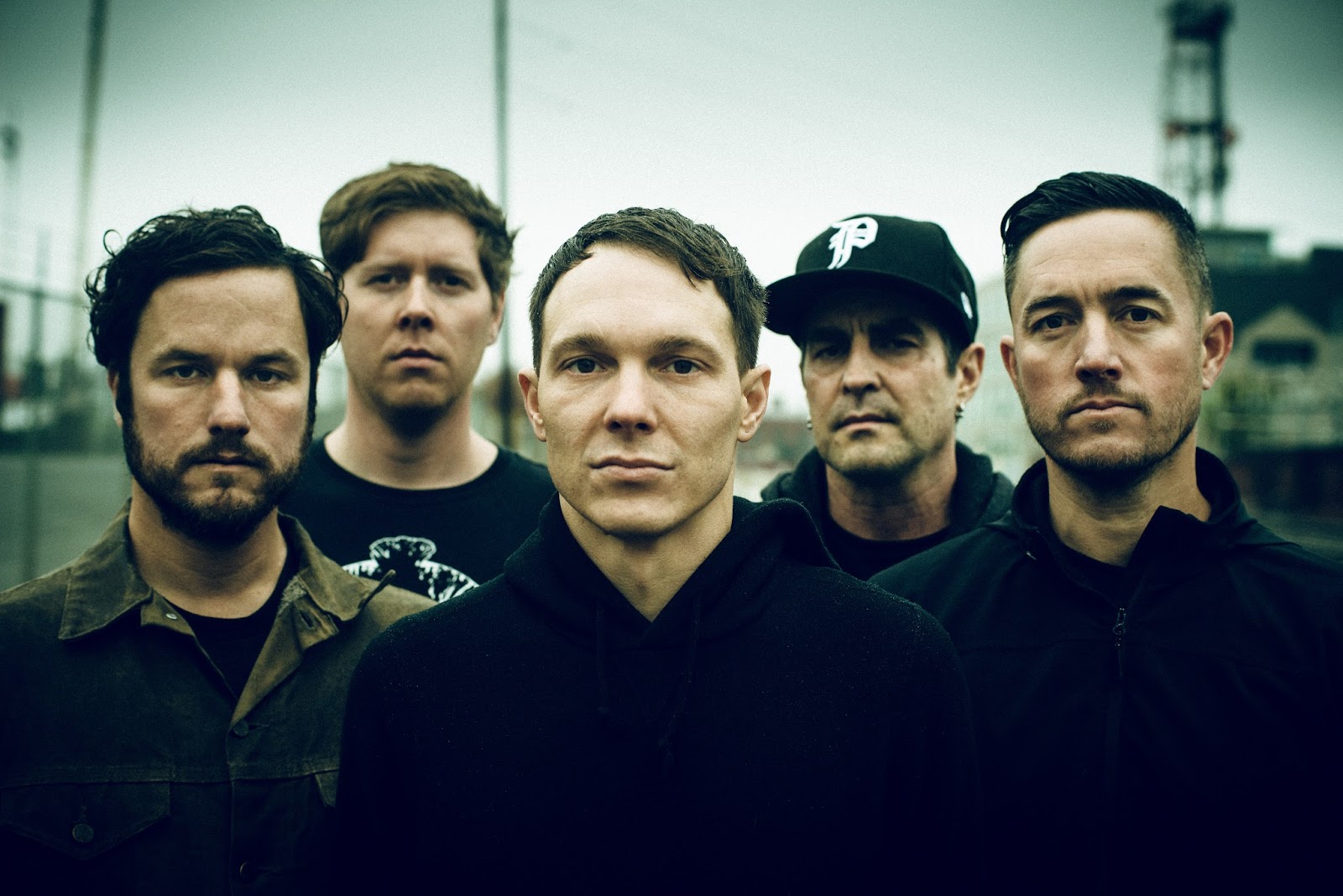 There are two tracks on Less Art's debut album, Strangled Light, that feel a bit like companion pieces. The leadoff track is titled "Optimism as Survival," which is an intensely personal account of depression, suicide and simply finding new reasons to keep fighting through a hopeless world. Four tracks later is a track titled "Pessimism As Denial," which is a flipside of sorts, admitting a kind of existential defeat through the actions of an uncaring world. Each one presents a bleak vision albeit presented in a different way. One is a statement of resolve, while the other is an admission of disgusted surrender. These are both crucial tracks to understanding the California-based post-hardcore band, whose music is similarly a contrast between exhausting and energizing. Yet even at the album's darkest, their songs are meant to offer some form of hope.
"I'm not the most optimistic person in the world," says drummer Riley Breckenridge. "I try to be, but it's pretty difficult. I'm envious of people who seem to be eternally optimistic. I think it's a necessary thing to survive, especially when you get to your lowest points, like 'fuckin' A! Stuff's gotta get better!' I think optimism is survival. It's a very important aspect of survival."
Less Art's debut has the potential to take a lot out of the listener, but the ferocity and energy of it also carries with it a kind of positive anger—a defiance that no right wing government nor Internet troll can keep down. The band—comprising Breckenridge and his brother Ed (also of Thrice), Kowloon Walled City's Ian Miller and Jon Howell, and ex-Curl Up and Die vocalist Mike Minnick—blend complex, abrasive post-hardcore in the vein of Unwound or Drive Like Jehu (as well as the members' own individual bands) with poetic lyrics that cut deep. Strangled Light, as a result, is one of the year's standout debuts, a visceral experience that milks all of its 35 minutes for their adrenaline-surging worth. Not bad for a band that got their start making silly grindcore songs about baseball.
Treble spoke to Riley Breckenridge about the band's formation, pivoting away from jokey side projects and necessary catharsis.
---
Treble: Everybody in the band has different backgrounds, but I think it's fair to say you've all played pretty intense music in your respective careers. Was there a specific direction that you wanted to explore together when you started Less Art?
Riley Breckenridge: It wasn't discussed, really. Ian and John and Mike and I had this goofy baseball-themed grindcore-ish, hardcore-ish side project, Puig Destroyer. But we were never in the same room at the same time. Everything was written virtually, sending files back and forth. But it was just a joke, just something fun to do. So in doing that we had a fun writing music together, and talking about stuff. So we were like "we should do a serious band and try to play some shows and put a record out," and just do something where we should get together and write songs. Just hang out as friends. At least for me, it's an ability to scratch a musical itch that I don't get to explore with Thrice as much as I want to. Just that heavier, gloomier, sludgier side of things. The Kowloon guys, they bring a lot of what Kowloon does to the table. They're great at writing dark, super heavy gloomy stuff. And for me and my brother, we brought a little bit of melody into this, at least with guitar ideas. And then Mike, he's one of my favorite hardcore vocalists ever, getting to work with him is awesome. I think he really expanded the scope of what he can do with his voice on this record. It's not all throat-ripping screams. There's a lot of different dynamics to what he's doing. We all knew what we brought to the table, but there wasn't a distinct goal. It just kinda happened.
Treble: A lot of the songs on the album have either deeply personal narratives, or touch upon important social or political topics. Which is a 180 from the sillier songs you made with Puig Destroyer. Was there a feeling that these songs should have a deeper resonance, or should be more topical?
RB: I think so. I mean, the stuff that Mike's singing about kind of speaks to all five of us on a variety of different levels. Mike's one-hundred percent in control of writing the lyrics, and I think he's talking about stuff… there are a lot of lines on this record that really move me, emotionally, and I hope it does to other people who are listening to it. Mike's really being vulnerable with some of the emotional stuff, and with the social issues, to not be worried about what's happening politically right now, is really crazy to me. We're all proponents of female empowerment and equality, and that's something that Mike talks about a bunch. We just wanted to be a more serious band. The Puig Destroyer stuff was goofy as shit. And while it was fun to do that, there's not a long shelf life for it. It's not stuff that was meant to move people emotionally or take action. Less Art stuff has the potential to do that.
Treble: Given that the band started out spread out over different cities, is that a logistical challenge for the band?
RB: It is, but it's about to become less complicated. Ian and John are in the Bay, my brother moved up to the Bay Area six months ago. And Mike is moving to the Bay in the next couple weeks. I'm the lone wolf who's out of town. But an eight-hour drive up to Oakland isn't that bad. In the future it's going to be much, much easier to write.
Treble: There's a highly urgent, physical quality to the music that seems like it's meant to be experienced. Was that something that you found important to emphasize in the recordings?
RB: Yes, it's extremely important. [Engineer/mixer] Scott Evans did an incredible job of capturing what we sound like, and making it feel raw and visceral and alive. But we've only played two shows as a live band, and both of those were very like, 'oh fuck how do these songs go?' We weren't a well-oiled machine by any means. Given our ability to get into a room to rehearse together, I don't know if we ever will. But a lot of these outros, or bridge to outro sections, are meant for a live setting—the quiet dynamic that explodes into a heavy, cathartic ending. For other bands that I'm into, those are the coolest live show moments for me. They give you chills, or make you want to run through a wall. There's stuff on this Less Art record, after listening to shitty demo after shitty demo, and what seems like a billion mix and mastering revisions, they still hit me super hard.
Treble: Is the experience cathartic for you?
RB: Yeah, for sure. Even with Thrice stuff, those are the moments that I live for. Those are the moments that are the most exciting in a live setting. Being able to affect a crowd with moments like that and also have it affect you in the same way, it's such a powerful thing. That shared experience, and that shared explosion of emotion.