Liars share two new songs, "Coins In My Cage" and "The Grand Delusional"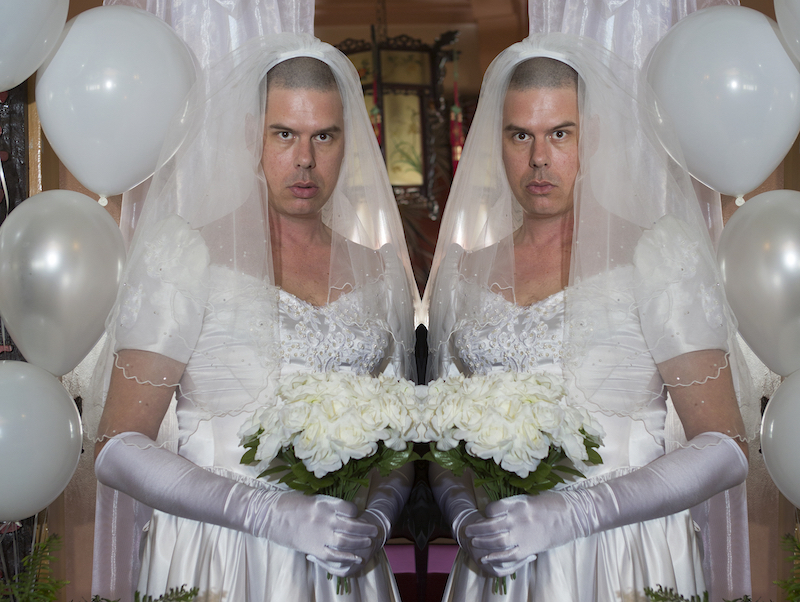 On August 25, Liars will release their new album TFCF via Mute. Today, Angus Andrew, the sole remaining member of the group, has released two new tracks from the album, "Coins in My Cage" and "The Grand Delusional." The former is a noisy, pulsing electronic track that echoes groups such as Suicide and early industrial bands like Cabaret Voltaire. The latter, however, is driven by a serene acoustic guitar sound that eventually transitions into woozy lo-fi beat loops. Listen to both tracks below.
TFCF follows 2014's Mess.
Liars TFCF tracklist:
1. The Grand Delusional
2. Cliché Suite
3. Staring At Zero
4. No Help Pamphlet
5. Face To Face With My Face
6. Emblems Of Another Story
7. No Tree No Branch
8. Cred Woes
9. Coins In My Caged Fist
10. Ripe Ripe Rot
11. Crying Fountain
Liars' Drum's Not Dead is on our list of the Top 100 Indie Rock Albums of the '00s.