Greatest Hits: The best Queens of the Stone Age songs
Queens of the Stone Age is the best rock band of the 21st century. I don't think that's a terribly controversial statement, though there are other potential contenders. Baroness has a consistent streak of near-perfect to actually perfect albums, though they're arguably more of a metal band. Savages have knocked their first two albums out of the park, though they're more post-punk than rock 'n' roll. But Queens of the Stone Age? They play rock. No hyphens. No qualifiers. No parentheses. Just guitars, hooks, sweat and attitude.
Part of why Queens of the Stone Age puts any other rock band in this century to shame is the strength of their songwriting—they don't have a bad album, though they're not all necessarily perfect (which in itself has a kind of appeal—don't polish over the rawness, if it's there). Josh Homme, the one permanent member of the band, has been penning and performing some of the most badass, fuzzed-out rock songs for 20 years, and at 44 years old, he's still the coolest motherfucker in the game. But part of it is also the fact that Queens of the Stone Age is unapologetic about being fun. Even at their darkest, Queens of the Stone Age's songs are a blast. In a recent Noisey conversation with comedian Rob Delaney, Homme said, "I think escapism is a really devalued commodity. That's why we have ice-cream parlors and arcades….It's there if if you need a set to turn a Monday into a Saturday."
With the band's new album Villains out this week, I took the opportunity to select 16 of the band's best songs, assembled in a playlist, greatest-hits style, intended to be played in order. These are the best Queens of the Stone Age songs, certain to turn your Monday into a Saturday.
---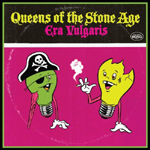 "Turnin On the Screw" (5:20)
from Era Vulgaris (2007; Interscope)
It's not all that controversial to say that Era Vulgaris is Queens of the Stone Age's weakest album, and the fact that it's still loaded with highlights is a testament to the strength of their catalog overall. Chief among them is the drunken swagger of opener "Turnin' On the Screw," which arrives like the baddest sonofabitch in the west ready to raise his fists to the whole damn saloon. Josh Homme uses this opportunity to sneer at naysayers: "Want a reason, how about because/ You ain't a has been if you never was." But it's not all shit talk; a lot of it is simply great guitar, including a solo that begins with Homme saying "I sound like this." Damn right you do.
---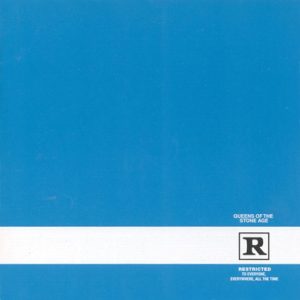 "Feel Good Hit of the Summer" (2:45)
from Rated R (2000; Interscope)
A one chord song with a laundry list of intoxicants, "Feel Good Hit of the Summer" is dangerously close to being a novelty song, but somehow Homme and company turn it into the most kickass way to open a record. The almost nihilistic chant of "Nicotine, valium, vicodin, marijuana, ecstasy and alcohol… c-c-c-c-cocaine!" becomes hypnotic, with the stammered chorus like a fucked-up, mutant answer to Bowie's "ch-ch-ch-changes." And then you realize the pun in the title, and it's kind of genius.
---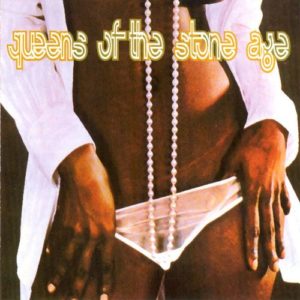 "Regular John" (4:35)
from Queens of the Stone Age (1998; Loosegroove/Roadrunner)
Josh Homme still regards "Regular John" as one of the best songs he ever wrote, and it's pretty easy to figure out why. It's a hard-rocking track that's by no means complicated or intricate, but does everything you'd possibly want a rock song to do. It hits hard, with meaty riffs, a dense wall of fuzz and Homme's own higher register cutting through the crunch with almost an ethereal quality. Yet the chorus is where the real goods are, Homme's hook of "Open up your eyes" taking an already powerful track somewhere transcendent. Yeah, he's right—this is definitely top-tier Queens.
---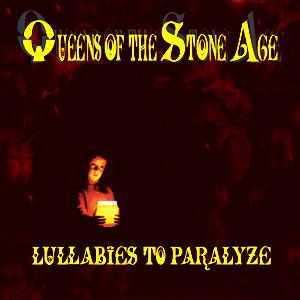 "Little Sister" (2:54)
from Lullabies to Paralyze (2005; Interscope)
A one take rock monster with a persistent click of a cowbell, inspired by the Elvis Presley song of the same name. There's decades of rock 'n' roll history coursing through this single's veins, not to mention its libidinous tendencies. "Little Sister" basically recycles the narrative of "The Lost Art of Keeping a Secret" and makes it slightly less veiled, which works in part because this track is so much more immediate. It, too, became a big radio hit for the band, on the strength of its under-three-minute rush of power-chord crunch and percussive clack. This one is meant to get the adrenaline pumping, and wouldn't you know it, it sure as hell works.
---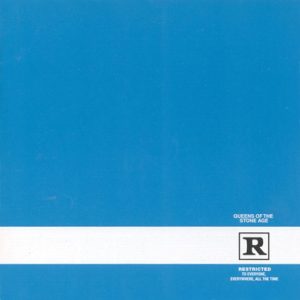 "The Lost Art of Keeping a Secret" (3:38)
from Rated R (2000; Interscope)
This was the first of Queens of the Stone Age's songs to crash mainstream radio in a major way, and it's easy to hear why. Among the catchiest singles in the group's epic run, "The Lost Art of Keeping a Secret" added a layer of ambience to the band's muscular stoner rock by adding a vibraphone to the opening melodic hook. The song itself is mostly repeated veiled references to a clandestine sexual tryst, though the lyrics are hardly the center of attention here. No, that would be the ultra-cool atmosphere, gradually intensifying backing vocals, meaty chorus and one of countless amazing guitar solos in the band's repertoire. All those and more add up to why this was the band's first major hit.
---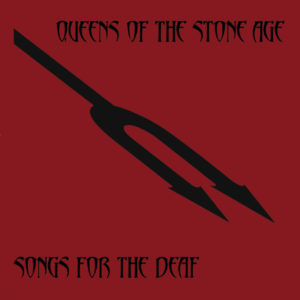 "No One Knows" (4:39)
from Songs for the Deaf (2002; Interscope)
Queens of the Stone Age's best album is without question 2002's Songs for the Deaf. Nearly every song is an essential, and I could have merely cheated and said every track belongs here and left it at that. That, however, would have been a pretty gross oversight in terms of the rest of their catalog. However, it's not necessarily wrong. That being said, the best songs on the album are essentially the best rock songs of the '00s. The band hit their stride here, aided in large part by Dave Grohl, who was in the midst of a half-decade period of boosting other bands' records with his unstoppable abilities (including Nine Inch Nails and Killing Joke). This track became a massive hit for the band, not just in terms of alternative radio but mainstream pop as well. (It peaked at 51 on the Billboard Hot 100, which not many rock songs are doing these days.) And it's not particularly mysterious as to why that is: bouncy rhythms, lightning guitar wizardry, badass drumming, solos aplenty, and some relatably ambiguous lyrics about the ups and downs of self-medicating. This is rock and roll captured in four and a half minutes.
---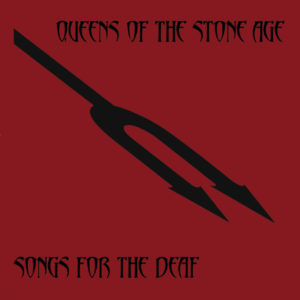 "First It Giveth" (3:18)
from Songs for the Deaf (2002; Interscope)
I'll just declare this right now so there's no confusion: This is my favorite Queens of the Stone Age song. I didn't necessarily say best, because that's debatable, but it has the highest play count in my iTunes library, is one of a few songs I'll absolutely never skip, and somehow never loses its furious energy with age. Much like "No One Knows," it's another song about drugs being a fickle muse, though that's not necessarily the interesting part. No, that would be the catchiest chorus in their catalog, the tense build of the verses, the thunderous climaxes and the vocal harmonies that prove Queens of the Stone Age aren't just a band that understands how to rock. They understand how to write a glorious pop song.
---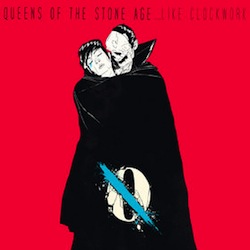 "My God Is the Sun" (3:55)
from …Like Clockwork (2013; Matador)
With 2013's ...Like Clockwork, Queens of the Stone Age took a lot of risks, taking on a variety of different sounds that incorporated a wider variety of instrumentation (there's a lot of piano, for instance) along with some unexpected influences (doo-wop, for one). But the songwriting is pretty excellent throughout, regardless of how uncharacteristic much of it might be. And yet, "My God Is the Sun" is one of the greatest moments precisely because it captures that vintage Queens punch. It's a four-minute made-for-radio rocker infused with a flamenco rhythm and a drunken half-tempo outro that proves just how successful a little bit of playful experimentation can be with a rock-solid band to deliver it.
---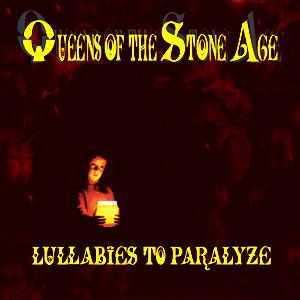 "Everybody Knows That You're Insane" (4:14)
from Lullabies to Paralyze (2005; Interscope)
"Everybody Knows That You're Insane" has been the subject of quite a bit of insider conjecture on whether or not the subject of the song is, in fact, former bass player Nick Oliveri. It's not exactly going against tradition in rock 'n' roll to air some dirty laundry in a song, after all, but regardless of the backstory, the tune itself is excellent. It starts off with some slow-moving mystical psychedelia, then gets punched up into a power-chord rock 'n' roll anthem, plus the requisite soloing. It's one of the catchiest on the lengthy, darker Lullabies to Paralyze, and certainly one of the best.
---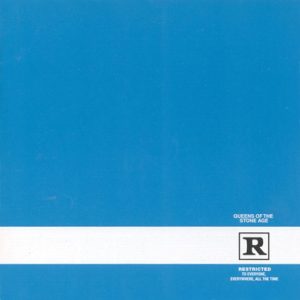 "Auto Pilot" (4:04)
from Rated R (2000; Interscope)
Nick Oliveri was out of the band after 2002's Songs for the Deaf, fired by Homme because he was physically abusive to his girlfriend. And in the time after that, Oliveri went through some major issues with drug use and the law, including a pretty intense standoff with a SWAT team. So I'll just go ahead and say this is a problematic fave, considering Oliveri's done some reprehensible stuff. That being said, this is the strongest song in the band's catalog to feature his vocals, a bluesy and laid-back groover that never escalates to the level of the band's most roaring numbers, but still carries quite a punch.
---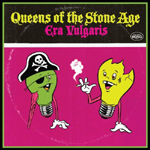 "Make It Wit Chu" (4:50)
from Era Vulgaris (2007; Interscope)
This track had been kicking around in the Queens of the Stone Age demo pile for a while, originally appearing on one of the Desert Sessions records released by Ipecac earlier on in the '00s. Yet this finished studio version proves they still had more refining to do. Mark Lanegan takes the helm (he's often been the band's secret weapon) in the sexiest track on the album, or perhaps in their entire catalog. Granted, a line like "I wanna make it wit chu," delivered in a chorus of falsetto backing vocals, is certainly silly. But there's so much soulful groove to this song, it at least warrants a striptease. Apparently, however, Homme wrote it for wife Brody Dalle, which is kind of sweet actually.
---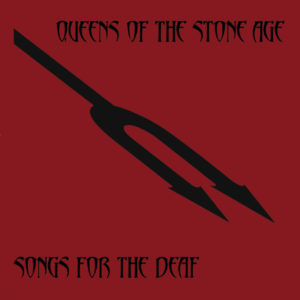 "Go With the Flow" (3:05)
from Songs for the Deaf (2002; Interscope)
Sometimes the best QOTSA songs are the simplest. "Go With the Flow" rode the wave of success following the smash "No One Knows," and though it didn't quite reach that level of ubiquity, it did earn the band a Grammy nomination for Best Hard Rock Performance. Borrowing the one-note piano hook from The Stooges' "I Wanna Be Your Dog," "Go With the Flow" is a crunchy, grungy rock 'n' roll song that succeeds by taking a relatively straightforward three-chord song and making it sound like a million dollars.
---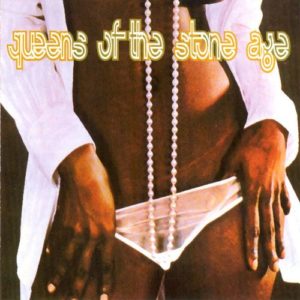 "You Can't Quit Me Baby" (6:34)
from Queens of the Stone Age (1998; Loosegroove/Roadrunner)
This goes back nearly 20 years, so it's highly likely that a lot of listeners don't remember it, but Queens of the Stone Age's own self-appointed genre was "robot rock." Yep. Same as the title of a Daft Punk song, or what sounds like some kind of retro dance-punk LCD Soundsystem kind of thing. But it wasn't—early Queens of the Stone Age wasn't any more robotic than anything they're doing now, but there was some motorik influence in their more extended grooves. "You Can't Quit Me Baby" is one of the strongest tracks on their debut, in part because it's allowed time to build and slowly make its way gradually toward a pretty spectacular climax. It's not the heaviest or loudest song on the self-titled record, but it's easily the most glorious and impeccably written.
---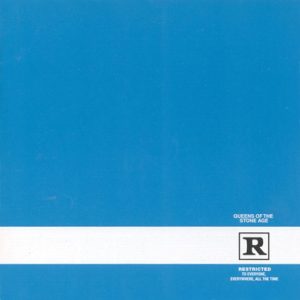 "In the Fade" (3:53)
from Rated R (2000; Interscope)
Secret weapon Mark Lanegan once again helms an album's strongest track. No doubt the band's second album Rated R is overflowing with standouts, but "In the Fade" is a mesmerizing cross section of QOTSA's tendencies toward burly rock 'n' roll, psychedelia and experimental pop, all wrapped up in four perfect minutes. It's fairly bleak, lyrically, Lanegan painting a portrait of depression that feels suffocating: "There's nothing to save, I know/ Just live till you die." Dark as it might be, when the band unleashes the riffs during the chorus, it's utterly transcendent. Feeling bad never felt so good.
---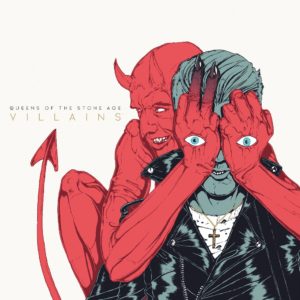 "The Evil Has Landed" (6:30)
from Villains (2017; Matador)
When Queens of the Stone Age announced that their new album was produced by Mark Ronson, hitmaking producer extraordinaire, there was some pushback from the less pop-friendly corners of the Internet. First of all: Take it easy, it's all radio-friendly music. Second of all, yeah, actually first single "The Way You Used To Do" sounds a little bit too polished in a mid-'00s blog-pop kind of way. But "The Evil Has Landed," the album's closer, is a different story. This is vintage Queens, with riffs flying, overdrive dialed in and a ballsy sensibility that echoes their early glories. Evil? Not necessarily. Just suitably badass.
---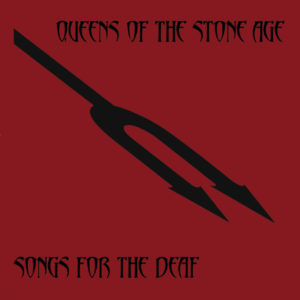 "A Song for the Deaf" (6:42)
from Songs for the Deaf (2002; Interscope)
For a band whose roots are in the ultra heavy stoner rock of Kyuss, Queens of the Stone Age have rarely indulged in much that resembled contemporary metal. "A Song for the Deaf" is a notable exception, and for that matter a true masterpiece on an album essentially packed with masterpieces. Its massively heavy opening riffs and psychedelic bass spirals portend something massive—and that's exactly what the listener gets. Lanegan once again provides lead vocals here, an oasis of cool amid a turbulent surrounding, growing all the more intense with the chorus of screams during the third verse. For a band who more often than not seeks to offer their listeners a loud form of escape, "A Song for the Deaf" is impressively intricate and dynamic, perhaps still a form of escapism but one that stimulates on a more sophisticated level. Not to mention the fact that it's dark and devastating. Though the group does temper it with a hidden jam session at the end of maniacal laughing. You have to love a band that'll throw in a ridiculously silly easter egg, just because they can.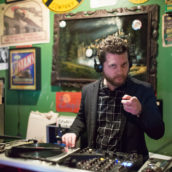 Jeff Terich
Jeff Terich is the founder and editor of Treble. He's been writing about music for 20 years and has been published at American Songwriter, Bandcamp Daily, Reverb, Spin, Stereogum, uDiscoverMusic, VinylMePlease and some others that he's forgetting right now. He's still not tired of it.