Trap Them announce final shows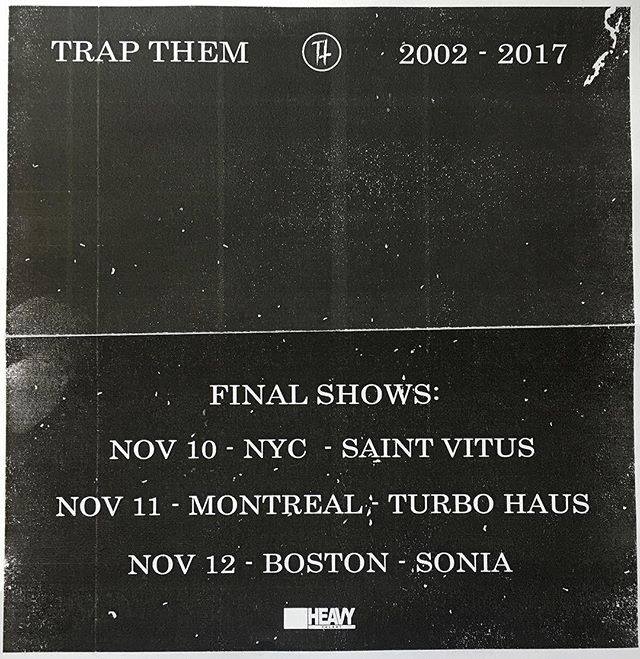 Trap Them have announced they're calling it quits. The Seattle/New Hampshire hardcore/metal group, after 15 years, will be playing their final shows this fall. Today, the band posted the image seen above on Facebook, announcing their three final shows before Trap Them comes to an end. The announcement follows a pretty crazy period for the band, in which vocalist Ryan McKenney broke both of his feet on tour but continued to perform anyway. While that wasn't enough to stop them at the time, it appears that Trap Them's time has come. Take a look at their upcoming tour dates below, which will be fans' last chance to see them live.
Trap Them's most recent album is 2016's Crown Feral.
Trap Them tour dates:
11/10 New York, NY – Saint Vitus
11/11 Montreal, QC – Turbo Haus
11/12 Boston, MA – Sonia