Metallica announces massive Master of Puppets box set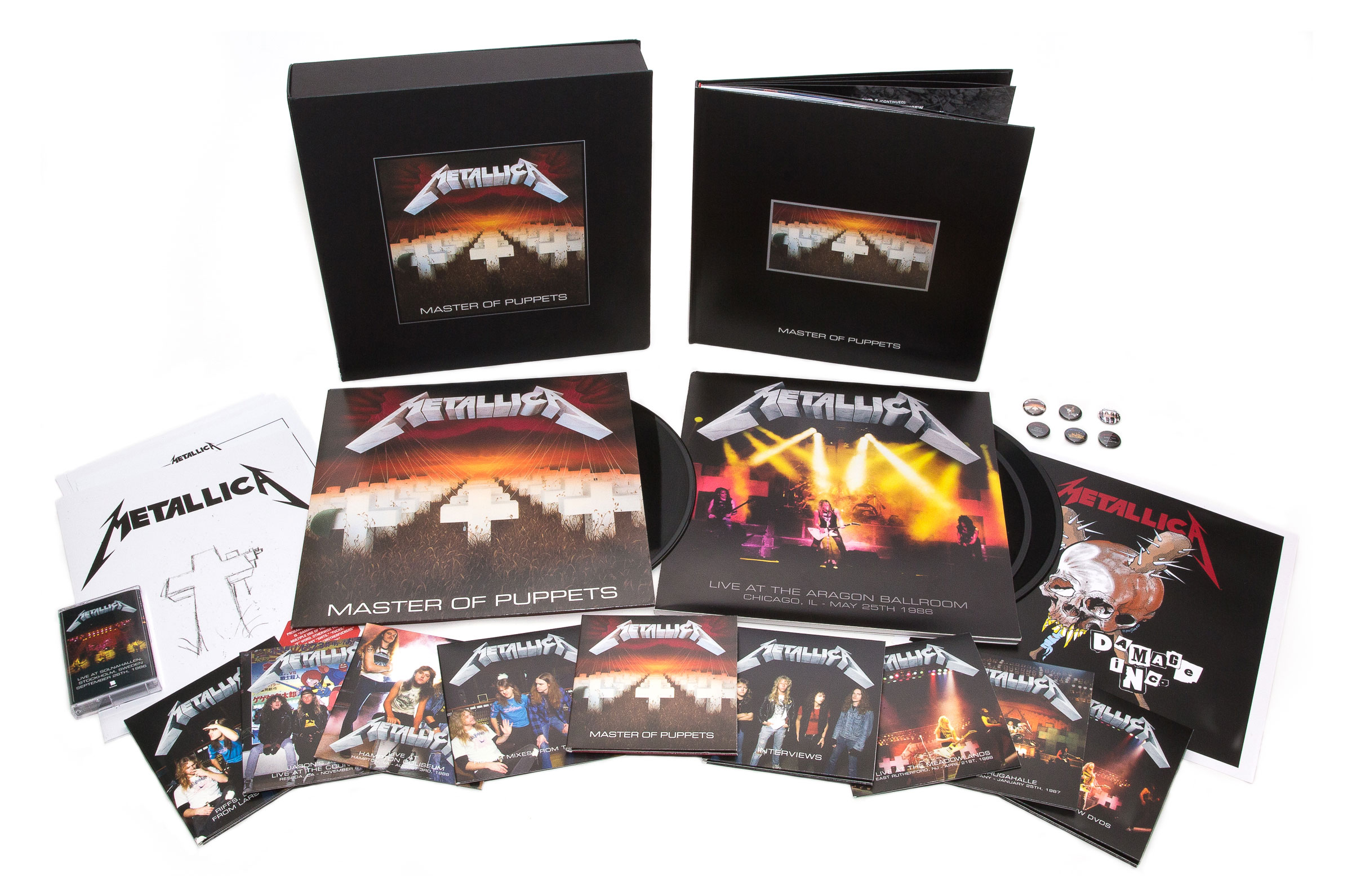 Metallica have just announced a series of reissues of their classic 1986 album, Master of Puppets. The album will be available in standard CD and vinyl editions, as well as a 3xCD version and a deluxe box set. The triple-CD features one disc of rough mixes, demos and an interview, as well as a third disc of  live recordings. The deluxe box set, however, features even more goodies, including the album on both CD and vinyl, a 2xLP live album, two CDs worth of interviews, a CD of rough mixes, two discs of vault outtakes, three discs of live recordings, two DVDs of live performances and interviews and a cassette. Plus it comes with handwritten lyrics, a lithograph by Pushead and six buttons. It's a lot of material, and you can see the tracklist at their website and watch an unboxing video below.
Metallica's most recent album is 2016's Hardwired…to Self-Destruct.
Metallica's Master of Puppets is one of our Top 100 Metal Albums of All Time.