Treble's Top 100 Metal Albums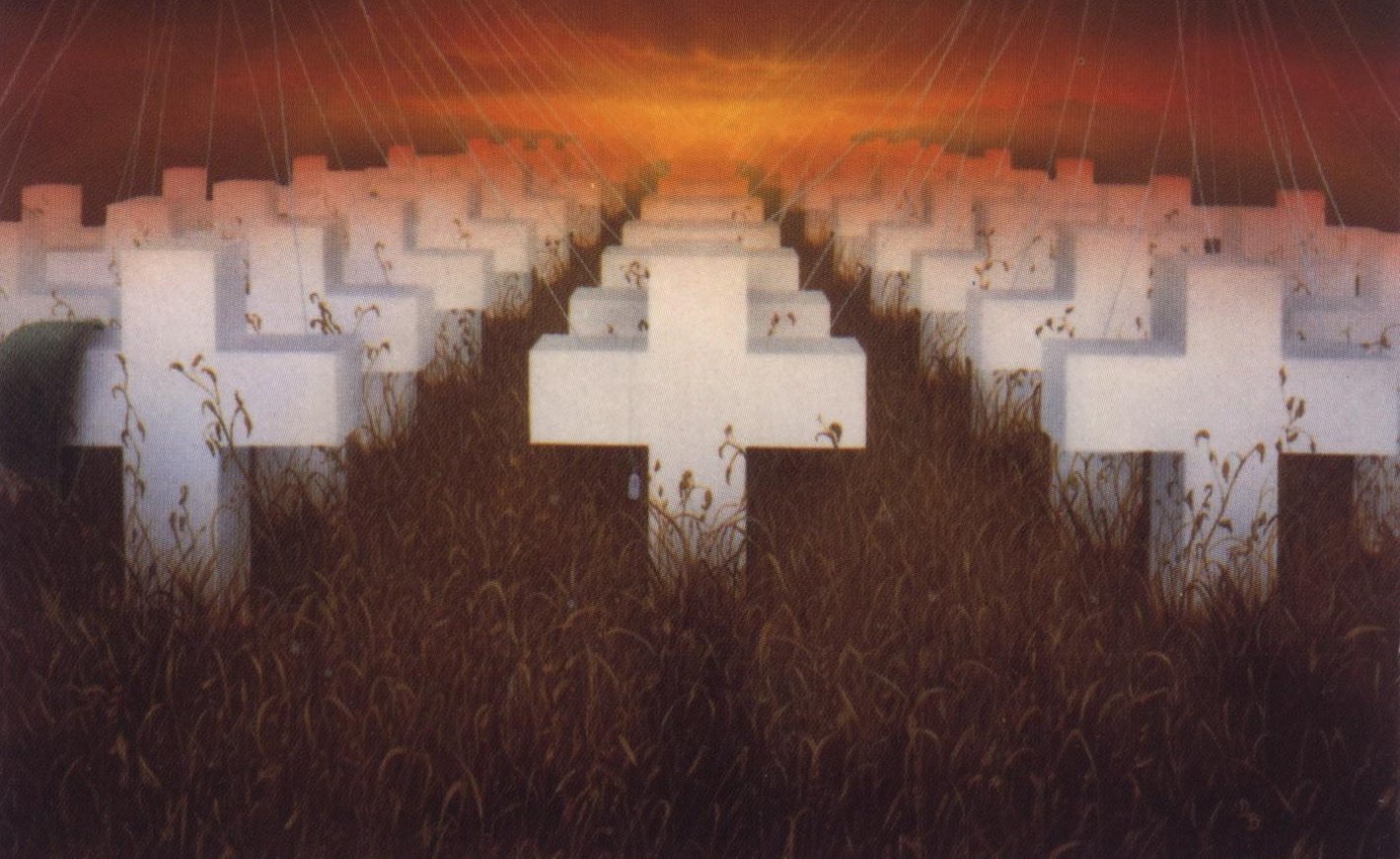 Treble operates a little bit like a Hollywood studio; during the summertime, we pull out a massive blockbuster for the sake of wowing our audience, usually in the form of a giant list. In the past we've done decade lists of albums, decade lists of songs, and most recently, a list of our favorite hip-hop records of the '90s. So we're continuing in that vein this year with another genre-specific list. On the 30th anniversary of three of the most important albums in the genre's history — Ride the Lightning, Powerslave and Don't Break the Oath — we present our Top 100 Metal Albums.
First and foremost, it's important that we define our terms. Metal comprises a long list of varying subgenres that span far and wide, and to some degree, we agreed that nothing was off limits as long as it was actually metal. And while metal is tough to define on such a broad scale, if it's loud, heavy, dense, powerful and often extreme, then you're on the right track. Metal essentially begins with Black Sabbath, who are rightly seen as the first true heavy metal band. There are a lot of bands that contributed to shaping metal — including Led Zeppelin, Grand Funk Railroad, Deep Purple, Uriah Heep and AC/DC — but you won't find them here. Our timeline starts with Sabbath's debut, veers into Judas Priest's rock 'n' roll thunder and Motörhead's power-trio rebellion, and then makes the journey from speed to thrash to death to all of the various and strange bastardizations that have cropped up since. It's a lot to consider.
In compiling a list of what we consider the best metal albums of all time, we voted on our favorites, reviewed the list and had extensive discussions over whether our Top 100 did justice to metal as a whole. We imposed a limit of two albums per artist (expanded to three for Sabbath and Metallica because of their influence), and made the necessary adjustments to make sure no subgenre was left behind: doom, sludge, thrash, death, black, NWOBHM, grindcore, mathcore, drone doom, nu-metal, post-metal, et al. We expect debate. Hell, we expect hate mail — we've read Metalsucks enough times to figure that out. But we wouldn't do this without a love of metal to motivate us to put something this massive together. And though no one list is going to be perfect, we hope you at least enjoy reading our perspectives on it.
So we won't delay this any further; here are Treble's Top 100 Metal Albums.
Listen to our Top 100 Metal Albums highlights playlist on Spotify.
---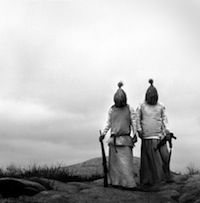 100. The Body – All The Waters of the Earth Shall Turn to Blood
(2010; At a Loss)
The Body may be one of the most frightening bands on the planet. On All the Waters of the Earth Shall Turn to Blood the Portland-based sludge duo has no problem inducing terror — blood-curdling screams, menacing guitar drones, and crushing drums — and a fuller effect can be felt in a dark room with a few candles lit. If you dare. This is not easy listening, and it's not supposed to be. The Body teamed up with the 13-member Assembly of Light Choir, and the seven minutes of sweet gospel hum that opens All the Waters is deceiving; The Body slaughters that initial sense of delight for the remaining 43 minutes. Lee Buford's bass drum stomps like an angry elephant from hell and his cymbals crash like a thousand shattered windows. Lord knows what guitarist Chip King is howling about, but this is the soundtrack to the apocalypse. Go find a place to hide. – Jordan J. Michael
---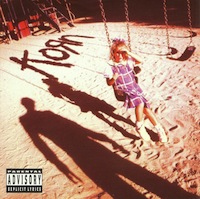 99. Korn – Korn
(1994; Epic)
Clawing their way out of the sun-drenched wasteland of Bakersfield, Calif., Korn arrived with a debut album that was impossible to ignore, if for no other reason than that it sounded like little else at the time. A musical amalgamation like none other before it, Korn blended the down-tuned, dual-guitar attack of Munky and Head, Fieldy's slap-funk inspired bass and the razor precise groove of drummer David Silveria, to create a sound that would be the inspiration (for better or worse) for countless bands since. However, the real lynchpin to the albums potency was singer Jonathan Davis' rabid outbursts, dealing everything from betrayal ("Ball Tongue") to addiction ("Helmet in the Bush") to child abuse ("Daddy"). Davis' performance was, and remains to this day, one of the most expressive and emotive outpourings ever caught on tape, proving that vulnerability and heavy metal really can coexist. – Ryan Brun
---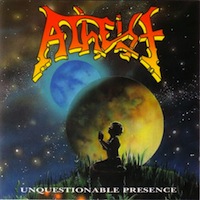 98. Atheist – Unquestionable Presence
(1991; Active)
For being roughly only 32 minutes in length, Unquestionable Presence packs one hell of a punch. The eight tracks here are a perfect fusion of technical death metal, progressive rock and jazz fusion. Tony Choy and Steve Flynn make up one of the tightest rhythm sections ever heard on a death metal record; Kelly Schaefer's screams are intimidating yet enjoyable; and the guitar wizardry that Randy Burkey displays here is mind-bogglingly brilliant. Highly challenging yet enormously rewarding, Unquestionable Presence proves to be Atheist's finest achievement, and one of the most historically important death metal albums to come out of Florida. – Greg Speranza
---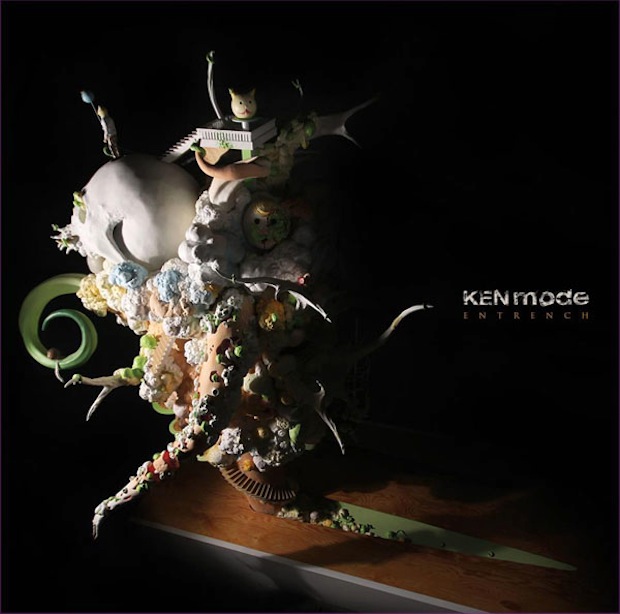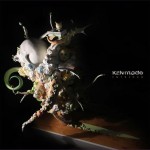 97. KEN Mode – Entrench
(2013; Season of Mist)
How do you like your heavy music? If twisted, chaotic, turbulent, and just a touch maddening sounds about right, then we've got just the record for you. KEN Mode is a relatively young band in terms of this list but don't let that fool you. Entrench is the fifth album crafted by a band with more than a decade of experience stirring together elements of noise rock, hardcore punk, and sludge metal with an almost tormented precision. If that sounds blissfully calculated and disorienting, you wouldn't be far off — tracks like "No; I'm in Control" and "The Terror Pulse" create the taunting, hardened atmosphere their titles suggest. But, unlike other heavier metal acts, there is a certain sense of awareness and control behind every tortured phrase vocalist Jesse Matthewson utters. When his twisted voice let's out phrases like "This is goodbye to the man you once knew," he seems simultaneously desperate and enraged, as if his words are meant to convince himself more than his audience. In a world where it's increasingly difficult to shock listeners or twist reality with heavy music, every track on Entrench still shakes strong enough to register on the Richter scale. – A.T. Bossenger
---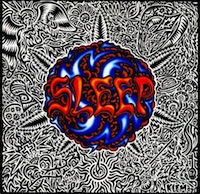 96. Sleep – Sleep's Holy Mountain
(1993; Earache)
How many stoner metal bands existed back in 1992? Only a few, and the release of Sleep's Holy Mountain is rightly viewed as a leading document for the surfacing scene. There is no denying Sleep's love for weed — there's cannabis leaves all over the album cover and the 48-second ditty in the middle is titled "Some Grass" — and Sleep's playing was almost certainly better for it. Actually, lighting up with your bandmates and hammering out some jams can be magnificent, and that's likely what happened with Sleep here; the original recordings were sent to independent label, Earache, as a demo, and nothing was changed. (Disclaimer: You do not need to be stoned to enjoy this album, but it could only improve the sound.) Sleep locks into many head-spinning grooves throughout Holy Mountain and almost all of them feed off of guitar wizard Matt Pike, who plays something I'd like to call doom blues. Holy Mountain was reissued in 2009 with a subsequent performance of the album in its entirety at All Tomorrow's Parties, which only drove home how much of a classic the album is. Here's the intimidating part: Matt Pike was just getting started. – Jordan J. Michael
---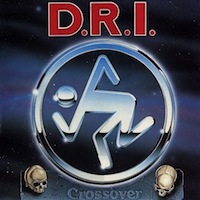 95. D.R.I. – Crossover
(1987; Metal Blade)
When a band switches genres mid-career, fans usually cry "sell-out!" In the mid-'80s, however, when groups like D.R.I. and Suicidal Tendencies decided to jump on the thrash bandwagon, the ones who were able to do so without sacrificing intensity were accepted and "thrashcore" was born. 1987's Crossover is the perfect example of this, as well as the album that gave "crossover thrash" its name. The opening track "Five Year Plan" begins with a stomping-and-moshing beat, but accelerates to speeds as fast as D.R.I. had done in its punk years. The line between punk and thrash is blurred on songs like "Redline" and "Go Die," but the riffs on "Decisions" are decidedly thrash. Kurt Brecht's delivery is the same no matter what the band is doing – high energy, authoritative, which makes for one cohesive album. – Chad Gorn
---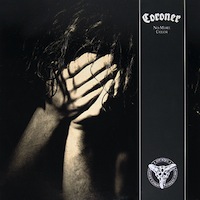 94. Coroner – No More Color
(1989; Noise)
In many ways, "Die by My Hand" is the perfect opening track to follow Coroner's second album, Punishment for Decadence. It showed a newfound sound for the band that consisted of more memorable riffs, stronger song structures and vocals. Though a technical thrash affair at heart, the sorrow and anguish that is on display here is all thanks to Ron Royce's incredibly emotive vocals. Quite frankly, there are not many thrash albums that even come close to how emotionally powerful this album is. No More Color is a thrash metal blueprint, and one that — time and time again — key players in the genre have taken influence from, past and present. – Greg Speranza
---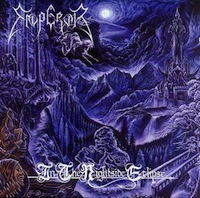 93. Emperor – In the Nightside Eclipse
(1994; Candlelight)
While pioneers such as Sabbath, Celtic Frost, and Mercyful Fate all incorporated a dark, cultish bombast into their music, it wasn't until the black metal of the '90s that the concept was brought to overwhelming heights of expressionism. Perhaps more than any other, we can credit the band Emperor for that contribution. In 1994, by simultaneously adopting a hardline prog approach (heavily incorporating orchestral sounds) and an increasingly hi-fi style of production, Emperor composed In the Nightside Eclipse, a terrifying and monumental achievement. This album, with tracks such as "Into the Infinity of Thoughts" and "Cosmic Keys to My Creations & Times" contrasting church choruses and hammering blastbeats, effectively expanded the possibilities for the genre while setting a new high watermark in density of sound (to be exceeded by themselves soon after). – Connor Brown
---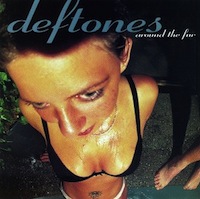 92. Deftones – Around the Fur
(1997; Maverick)
Perhaps the most highly regarded band to emerge from the nu-metal movement of the 1990s, Sacramento's Deftones unleashed their debut record Adrenaline in 1995, but it was their follow-up effort — 1997's Around the Fur — that established the band as a force to be reckoned with. Unlike its predecessor, Around the Fur saw the Deftones begin to experiment with different soundscapes, textures and tempos, all of which would later become hallmarks of the band's sound. The sparse minimalism of the haunting "Mascara" and the mournful escapism of "Be Quiet and Drive (Far Away)" were unexpected bits of change in the band's early days, which did a wonderful job in counteracting the sheer heaviness of the album. Tracks like the lead single "My Own Summer (Shove It)" and "Lotion" were indeed meaty slabs of power, but it was the bludgeoning "Headup" which also featured a just-out-of-Sepultura Max Cavalera that really cemented the undeniable power of the band. – Ryan Brun
---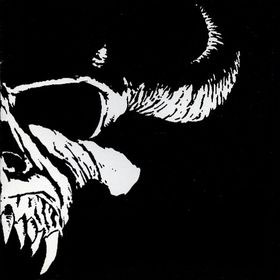 91. Danzig – Danzig
(1988; American)
After The Misfits parted ways, Glenn Danzig founded short-lived horror punk outfit Samhain, which ultimately paved the way for Danzig's bluesy metal to take the next step. And that step would be his eponymous self-titled debut. With the help from Metallica's James Hetfield and Cliff Burton, Danzig convinced Rick Rubin to come aboard as producer and songs like "Twist of Cain" and "She Rides" were born, not to mention something that had never previously been achieved by the New Jersey frontman before — the commercial success of hit single "Mother." It's easy to ignore lyrics about the burning of a demon-girl at the stake when Danzig and co. use heavily Sabbath inspired simplicity to rock through "Soul on Fire." Mr. Danzig's songwriting chops and smooth baritone questions the nature of his soul on "Am I Demon," and despite the internet memes today, Danzig uses plenty of satanic and ghoulish imagery, sending out the message that he's one dude you wouldn't want to cross. – Dan Pritchett