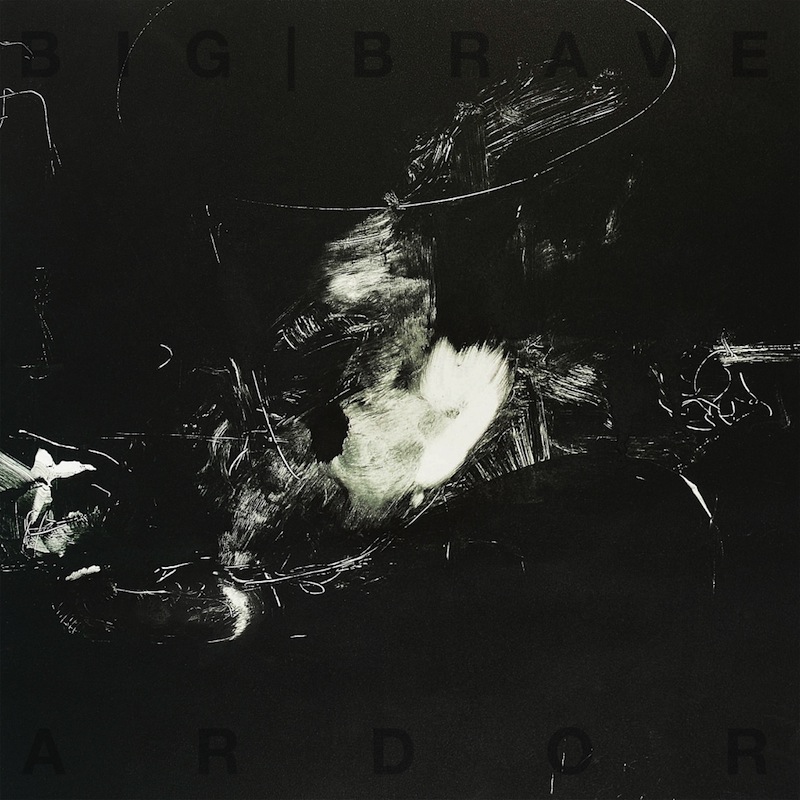 There's something strangely beautiful about the massive squalls of feedback and noise that Big|Brave emit. The Montreal-based sludge trio—or perhaps, more accurately, sludgy post-rock—craft their lengthy compositions meditatively, building up their heavy sound in slow movements. None of the three sprawling tracks on their third album Ardor function like those of known post-rock quantities, i.e. they rarely resemble a Slint or a Godspeed You! Black Emperor song. And though this is the band's first release for Southern Lord, they'd arguably make as much sense on the increasingly heavy Thrill Jockey roster, which also still counts Tortoise among its ranks. But Big|Brave nonetheless evade rote metal tropes. Their sound is massive, but it lingers, rarely in search of a climax when a slow, devastatingly graceful burn will do.
Big|Brave is an unconventional band, and Ardor is a testament to how much of a virtue that is. Packing just under 40 minutes of music into three compositions, the album is an exercise in making something structured out of what initially seems like chaos. Guitarists Robin Wattie and Matthieu Bernard Ball work in unison to build up a dirty, menacing wall of distorted filth. They drone, they shriek and they roar, sometimes as if to test the listener's patience before letting another slow-moving riff ring out into a piercing, antagonistic ether. But when a lead does cut through, as it does a few minutes into "Borer," it becomes almost indistinguishable from the sound of a violin—which, interestingly enough, is also there in the mix. It creates a sense of confusion and unease. Beauty becomes horrific, ugliness becomes soothing.
The album's second, middle track, "Lull," is the least immediately cacophonous and by some measure is the most accessible, even though leadoff track "Sound" is the most song-like. Yet that doesn't preclude "Lull" from being the most unsettling. The gradual pace of the droning lullaby set against the sweetness of Wattie's vocals leads to 13 minutes of actual, explicit prettiness. But the darkness isn't shaken. The way in which the bed of fuzz vibrates against a barely-moving beat gives it an unshakable chill, like the funereal trudge of Joy Division's "I Remember Nothing." It's breathtaking, and yet it feels incredibly eerie in unexpected ways.
The diversity to be found on Ardor is surprising, if only because it's not that apparent on first listen. A heavy band with no bassist and no BPM higher than about 40 (conservative estimate, mind), Big|Brave don't craft musical pieces that don't already make sense within their glacial, force-of-nature noise-doom. So it's really quite something to hear how far they allow themselves to stretch it. "Sound," for instance, at first seems like a hostile beast of a thing, but on repeated listens—particularly after the beneficial juxtaposition of its complementary songs—actually has a kind of subliminal catchiness. Big|Brave's songs are meant to be absorbed rather than consumed. Only once their presence is fully felt can their beauty be understood.
Similar Albums: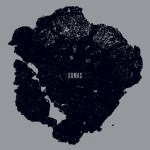 Sumac – What One Becomes

SubRosa – For This We Fought the Battle of Ages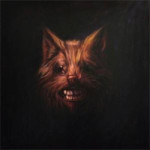 Swans – The Seer
---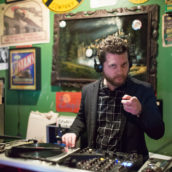 Jeff Terich
Jeff Terich is the founder and editor of Treble. He's been writing about music for 20 years and has been published at American Songwriter, Bandcamp Daily, Reverb, Spin, Stereogum, uDiscoverMusic, VinylMePlease and some others that he's forgetting right now. He's still not tired of it.