L7 releases first new song in 18 years, "Dispatch from Mar-a-Lago"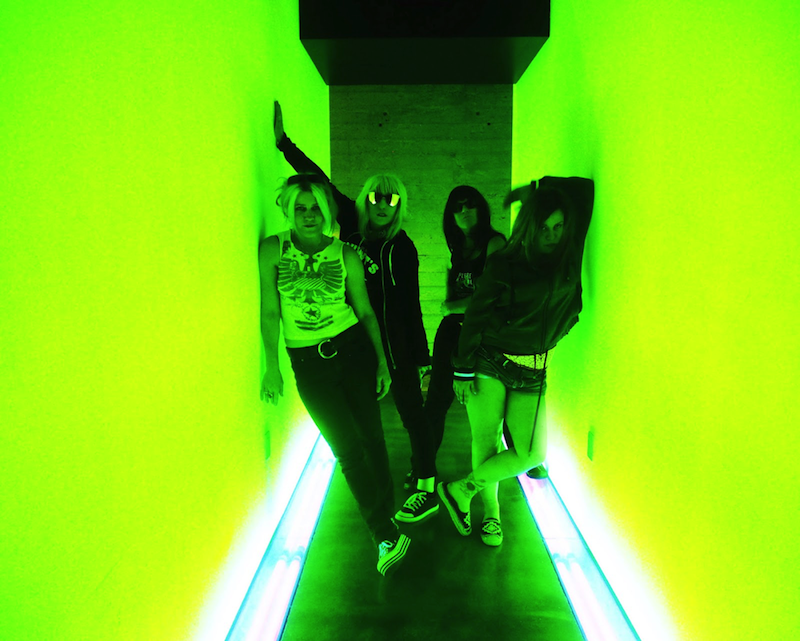 L7 have released their first new song in 18 years. The band's new single is titled "Dispatch from Mar-a-Lago," and it was released via Don Giovanni Records. As one might expect, it's a snotty punk song about Donald Trump.
"We knew we wanted to make some new L7 music, but also didn't want the pressure or expectation of that First Track weightiness so we went for pure fun and absurdity." says L7 frontwoman Donita Sparks. "The lyrical musicality of the word Mar-a-Lago just lent itself to an inspired song of these crazy assed times".
L7 will release another new single later this fall. In the meantime, the band's upcoming documentary film, L7: Pretend We're Dead, will be released worldwide on October 13, with early screenings in Brooklyn, Phoenix, Detroit and Olympia, Washington. More info can be found here.
Listen to the L7 "Dispatch from Mar-A-Lago" stream below, and take a look at their upcoming tour dates.
L7 tour dates:
9/30 Los Angeles, CA – The Greek Theatre
10/17 Los Angeles, CA – Amoeba (live show + signing), 6pm
L7's 1992 album Bricks Are Heavy is featured on our list of the 30 Best Grunge Albums.