The 30 Best Grunge Albums

courtesy of Sub Pop
At grunge's peak, it was as much punchline as ubiquitous cultural force. The bands playing this perhaps dubiously named genre didn't always care for the term—isn't that always the case?—and its representation in the media often didn't square well with the figures at the center of it, least of all its patron saint Kurt Cobain. And it's telling that the documentary surrounding the explosion of the Seattle scene was titled, simply, Hype!
Grunge's rise in the public eye/ear wasn't necessarily overblown, though. In its wake, a lot of bands were given major label contracts, often without the guidance to maintain them. And a lot of those bands were, by definition, grunge bands. But while the vast and feverish press coverage and media hype surrounding grunge mostly focused on a handful of bands—Nirvana, Pearl Jam and Soundgarden in particular (and subsequently, Hole)—there's no denying that despite the cynicism behind it all, "grunge" as an umbrella covered a wide range of really good bands.
So, what is grunge? From a mainstream perspective, it's Nirvana's Nevermind. More accurately, it's probably Bleach. Heavy underground rock that splits a middle ground between punk and metal, more cynical and disaffected than angry, sardonic rather than earnest (unless you're Pearl Jam), intense yet accessible, and above all loud. It may or may not have killed glam metal. And it may or may not apply to Seattle bands only, though pockets of the U.S. began to show different interpretations of grunge aesthetics. In fact, some of our favorites are from cities well outside of the Pacific Northwest. So, as the nostalgia machine is in overdrive and most of grunge's landmark albums turn 25 this year (just keep going through the lists to see which ones), we have assembled a list of its best recorded documents. We present our picks for the 30 best grunge albums.
Listen to selections from these albums via our Spotify playlist.
---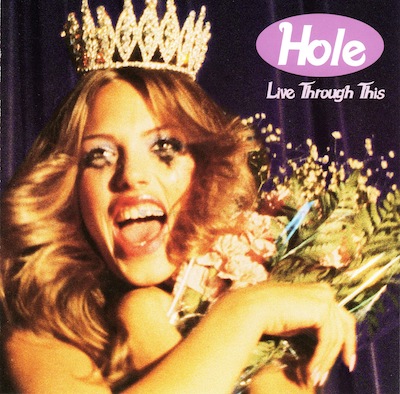 30. Hole – Live Through This
(1994; DGC)
Released just a week shy of Kurt Cobain's suicide, Hole's second studio album holds titular implications that merely scratch the surface of Courtney Love's limelight life that started in 1991. Most commonly associated with her incessantly documented relationship with the Nirvana frontman, Live Through This is more than just a rock n' roll love affair; it's a journalistic channeling of Love's most pivotal life experiences, chronicling the events that would shape her into the person at the time of the album's release. Each track recounts a specific moment or extended period in her life, whether it's recounting a traumatic stage-diving incident on "Asking For It," or addressing her less-than-perfect relationship with Billy Corgan on "Violet." A drastic stylistic shift from Hole's debut, Live Through This is a break for commerciality that still manages to cling to a grunge scruff that never betrays the genre. – Patrick Pilch
---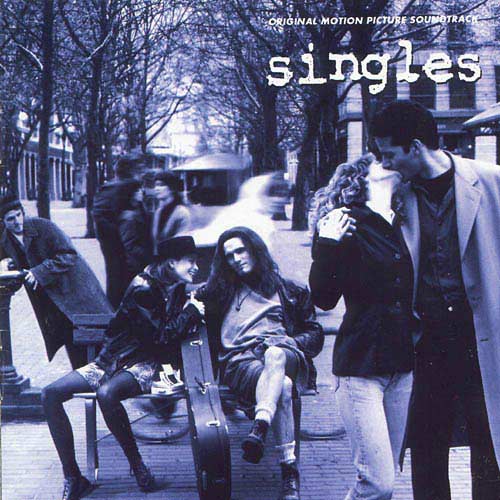 29. Various Artists – Singles
(1992; Epic)
It's debatable whether or not Singles is a good movie, but there's no denying the film's monster soundtrack. The record is packed with genre-defining tracks from Alice in Chains' "Would?" to Screaming Trees' "Nearly Lost You." Pearl Jam's "State of Love and Trust" shows off the band's punkier side, which they would continue to explore on future albums, while Mudhoney lampoons the entire scene and the hype that surrounded it with their brilliant "Overblown." Floating above it all is Mother Love Bone's epic "Chloe Dancer/Crown of Thorns," perhaps the most ambitious song the Seattle scene ever produced. For many people who didn't live in the Pacific Northwest, the Singles soundtrack was how they found out that "grunge" was more than just Nirvana and Pearl Jam. It normally feels like cheating to include a compilation on a list like this, but the Singles soundtrack is too important to leave off. – Adam Ellsworth
---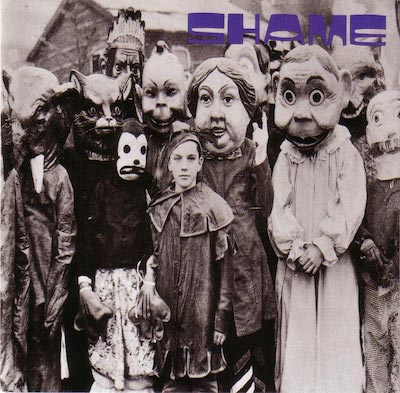 28. Brad – Shame
(1993; Epic/Loosegroove)
If anything about grunge might be considered "quirky," it's this album. The DNA of Pearl Jam stretched long and thin through the evolution of the genre, and one of the lesser-known strands led to this Seattle band featuring PJ guitarist Stone Gossard. For all of the form's flirtations with punk and metal, there was a decidedly laid-back feel to the proceedings on Brad's debut release. Shame twisted their emotive riffs and pounding drums around singer-songwriter conceits (the piano-laden "Screen" and "We") and nods to the 1990s' jam-band explosion ("20th Century," "Bad for the Soul"). But the star of the show was Shawn Smith, whose clipped yet cooing vocals softened and made inviting even their hardest cuts like "Nadine." – Adam Blyweiss
---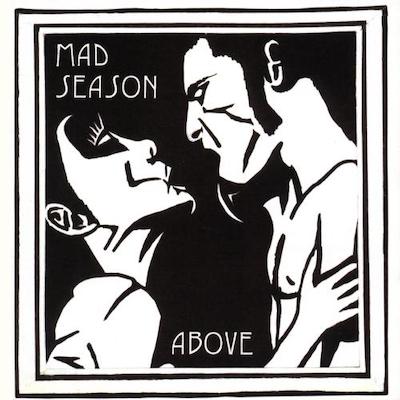 27. Mad Season – Above
(1995; Columbia)
Above may be the only studio album by Mad Season, but it remains one of grunge's most iconic records. Members from Pearl Jam, Alice in Chains and Screaming Trees joined forces to create a side project that yielded this gem. "River of Deceit" instantly blew up, evidence that spontaneous collaborations could produce hits that rivaled long established bands. Unfortunately Layne Staley of Alice in Chains declined to take part in a second album, and bassist John Barker Saunders passed away in 1999. Mad Season may be thought of as a second tier grunge supergroup below Temple of the Dog, but Above will remain a classic collaboration. – Brad Johnson
---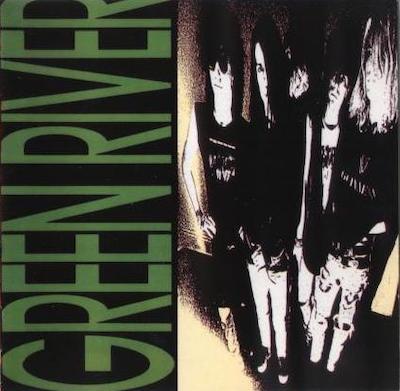 26. Green River – Dry as a Bone/Rehab Doll
(1987/1990; Sub Pop)
Before "grunge" was used to categorize an entire subgenre of music, the word was employed by Sub Pop in a label catalog to describe Green River's 1987 EP Dry as a Bone. It's fitting that Green River earned the designation first, as their mix of punk attitude and classic hard rock riffs was a blueprint for the entire grunge era. Mark Arm's vocals, especially on a song like "Unwind," were pure Iggy Pop, while the music to "This Town" doesn't sound too far removed from what guitarist Stone Gossard and bassist Jeff Ament would pack arenas with just a few years later in Pearl Jam. A year after Dry as a Bone, the full-length Rehab Doll was released, though by then the group had already disbanded. Following the split, Arm founded Mudhoney, while Gossard and Ament formed Mother Love Bone (along with Green River's other guitarist Bruce Fairweather) and eventually Pearl Jam. In 1990, Sub Pop compiled Dry as a Bone and Rehab Doll to create the definitive Green River document. – Adam Ellsworth
---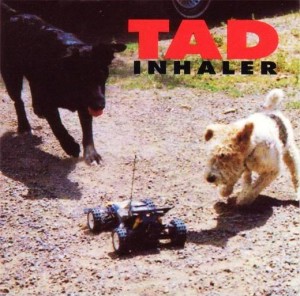 25. Tad – Inhaler
(1993; Giant)
I'm from Seattle, where the grunge is kept fresh in temperature-controlled glass cases buried miles beneath the Smith Tower because the Space Needle is too touristy. And when it comes to grunge, we Seattleites choose Tad's 1993 album Inhaler. Producer J Mascis helped Tad Doyle and company make one of the idiom's cleanest but most troubled works, ripping pitch-black images from Slayer and doom-prog. Tad weren't at odds with more conventional rock styles, which gave tracks such as "Rotor" and "Lycanthrope" a comfortable familiarity. Doyle's unaffected singing brought a sense of boiled normalcy to "Luminol" and "Gouge." It's one of grunge's most consistent works, a good crossover point for metalheads whose friends abandoned them in favor of civil service or account management. Inhaler. It's Seattle's Best Grunge. – Paul Pearson
---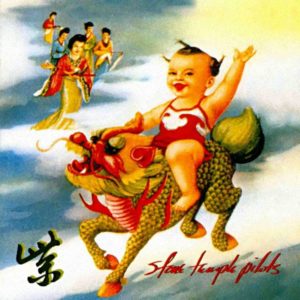 24. Stone Temple Pilots – Purple
(1994; Atlantic)
From a band that many initially regarded as grunge phonies, Purple nails all the quintessential elements of the genre. Deep vocals, dark lyrics and distorted guitar riffs make Purple the Stone Temple Pilots' best work. It also contains some of the band's biggest hits, namely "Interstate Love Song," "Vasoline" and "Big Empty." After being criticized for sounding too much like Pearl Jam on their first album, Core, their second studio album succeeded in silencing much of the criticism. "Vasoline," the second track on the album, best captures the quintessential style of Stone Temple Pilots, serving as a statement more than just a song. Stone Temple Pilots was its own brand with a clear vision and sound. – Brad Johnson
---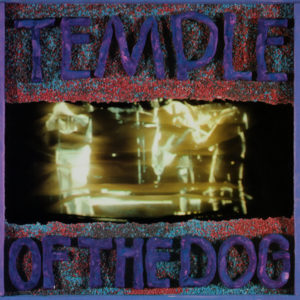 23. Temple of the Dog – Temple of the Dog
(1991; A&M)
The marketing behind Temple of the Dog's sole album might have led many to believe this album is Chris Cornell jamming with Pearl Jam, but when it was released in April of 1991, no one had heard of Pearl Jam, since Ten did not come out until the August following this album's release. Cornell wrote these songs while on tour as tribute to his friend late Mother Love Bone vocalist Andrew Wood, including its two major hits, "Hunger Strike" and "Say Hello 2 Heaven." And with the assistance of Wood's former bandmates on board, along with Soundgarden drummer Matt Cameron, Cornell delivered the most passionately sung album of his career. – Wil Lewellyn
---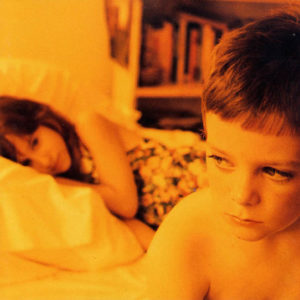 22. The Afghan Whigs – Gentlemen
(1993; Elektra)
Overall, The Afghan Whigs don't really fit in anywhere—too soul/R&B-influenced to be grunge, too corrosively heavy to be radio rock, too darkly self-absorbed in their lyrics to uphold punk polemics. But briefly in the early to mid-'90s, Greg Dulli's best-known band was everywhere, and Gentlemen is why. A nine-song cycle of a destroyed relationship (with a Tyrone Davis cover, "I Keep Coming Back," and instrumental piece as its coda), Gentlemen has fewer melodies than hit grunge albums such as Nevermind and Siamese Dream, but makes up for it with songwriting and riffs. Dulli's default emotional setting is "self-destruct." He recklessly takes lovers and friends down with him—e.g., the famous "Be Sweet" lyric, "Ladies, let me tell you about myself/I got a dick for a brain, and my brain is gonna sell my ass too." This isn't comfortable listening, but Rick McCollum's inventive, punk-drenched takes on classic R&B guitar licks and Dulli's unique snarl will, as they always have, carry an undeniable appeal for listeners who want something nastier and more emotionally complex with their distortion. The album details the baggage of a male asshole, but doesn't shy away from the cost. Dulli enlisted Scrawl frontwoman Marcy May to sing "My Curse," the slow almost-ballad where he assesses how he's damaged the woman he once loved, from her point of view, and the effect is devastating. Dulli kicked booze and drugs to help shed the worst parts of his personality, but 20 years later the reunited Whigs won't play "My Curse"—it cuts too deep. – Liam Green
---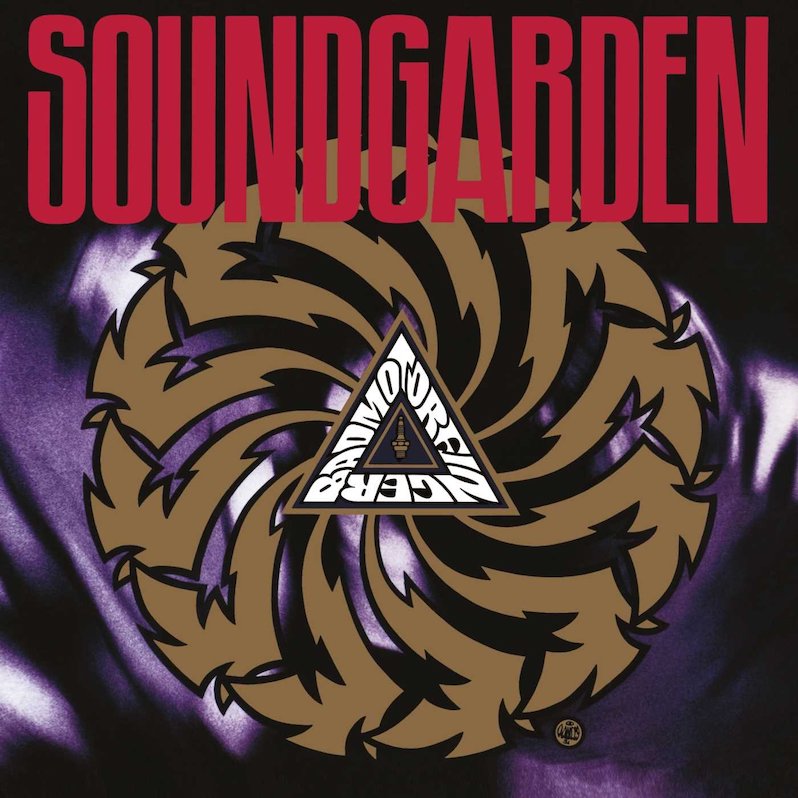 21. Soundgarden – Badmotorfinger
(1991; A&M)
Grunge is, like most genres after the 1960s or so, a hybrid. It fuses the muscular power of heavy metal with the rawness and alienation of punk rock, though depending on the band it could lean much heavier to one direction than the other. Mudhoney leaned more to the latter, for instance, while Soundgarden, for a time at least, sounded a lot more like a metal band than they did The Ramones (Kim Thayil will deny it, but we can hear the proof in the music itself). And just one look at the video for the heavy grooving "Outshined," with a wild-maned and shirtless Chris Cornell, should drive that point home. Soundgarden even opened dates of Guns 'n' Roses' Use Your Illusion tour, but ultimately Soundgarden came from a different world. Though their riffs were meaty, and their screams hearty, their fusion of more typical metal sounds with psychedelia, art rock and, indeed, punk on Badmotorfinger puts it in a curious middle ground where the heshers and the punks can coexist. I'm not necessarily saying that the hyperspeed riffs and abstract heroics of "Rusty Cage" equate to utopia, but I'm not not saying that. – Jeff Terich
---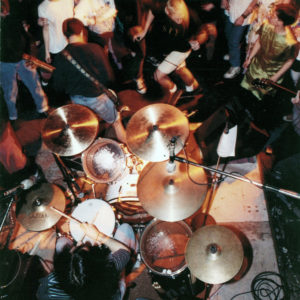 20. Seaweed – Weak
(1992; Sub Pop)
Seaweed's Weak is an album wrought with propulsive tension, teetering on sonic collapse, yet through careful and equally careless musicianship, manages to corral that frailty into a raw vehicle for pure distilled grunge. It's also surprisingly, catchy as all hell, with tracks such as "The Way It Ends" and "New Tools" being left embedded in your head with big hooks and gruff vocals uttered with intensity by frontman Aaron Stauffer. Seaweed is a band that has sadly been left out of grunge history, but ask any aficionado and Weak is always going to be mentioned as being part of the albums that heralded the dominance of grunge in the '90s. This is definitely the punkiest that grunge has sounded, and for all ten tracks, Weak never stops being interesting and defiant in the face of genre contemporaries. It's short, vicious and compact; a perfect sampling of textbook grunge. – Brian Roesler
---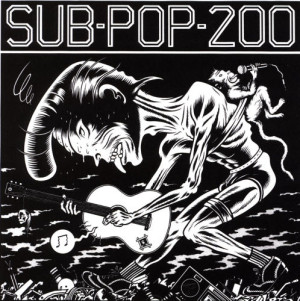 19. Various Artists – Sub Pop 200
(1988 ; Sub Pop)
With the label being somewhat of a proto-grunge label at the time, Sub Pop Records' Sub Pop 200 is a sonic cheese platter, if you will, offering a precursory sample from grunge's earliest years and most influential acts. The compilation stars some of the most important groups of the Pacific Northwest at the time, featuring a handful of the earliest obscurities of alternative music before the genre would break onto the mainstream in the early to mid-1990s. Bands such as Mudhoney, Soundgarden and Nirvana would later go on to prove themselves after these humble beginnings, but a few lesser known groups provide Sub Pop 200 with it's most interesting eccentricities. Beat Happening's less-than-twee "Pajama Party in a Haunted Hive" is the band at their most sinister, yet is still suggestive of their future material, while Thrown Ups' lackadaisically off-tuned "You Lost It" closes the compilation on an eerily morose note. A truly enticing listen from start to finish, Sub Pop 200 offers a peek into a scene of downtrodden pioneers, all venturing towards a realm of accessibility no one could have predicted. – Patrick Pilch
---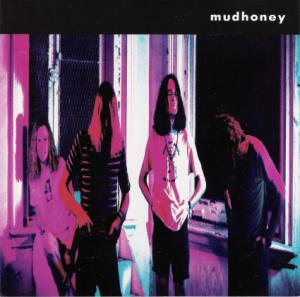 18. Mudhoney – Mudhoney
(1989; Sub Pop)
Mudhoney's self-titled LP achieved a specific and noble goal: to prove that the sound that they achieved in the double EP Superfuzz/Bigmuff was not a detour from the garage-rock of Green River, but rather a path to be blazed. Mudhoney combines the intensity and rawness of its predecessor with the emotion and relatability of an expert songwriter. "Flat Out Fucked" is full of screamy goodness, where "Running Loaded" is almost new wave in comparison. "Here Comes Sickness" features some of Steve Turner's wildest, most random solos, where "By Her Own Hand" is a sensitive take on understanding a suicidal friend. The final two songs, the subdued "When Tomorrow Hits" and the violent "Dead Love" exemplify the range of Mudhoney's vision for grunge as a genre. – Chad Gorn
---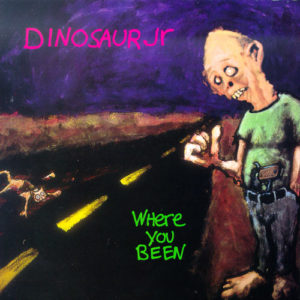 17. Dinosaur Jr. – Where You Been
(1993; Sire)
If Dinosaur Jr. aren't often mentioned in the same sentence as "grunge," it likely has more to do with being from the other side of the country—Amherst, Massachusetts is a pretty long drive from Seattle. But in a blind sound test, the band's 1993 major label release Where You Been sure sounds a lot like a grunge album—a damn good one, too. Opening track "Out There," a minor radio hit at the time, is grunge guitar at its finest, caked in meaty distortion and big alt-rock hooks. In fact, Dinosaur Jr. comes from essentially the same lineage as all the other bands on this list, owing significantly to Neil Young and Crazy Horse—the godfathers of grunge—who themselves paired melodic songwriting with some pretty noisy guitars. The rest of Where You Been maintains a similar makeup as its first track, blending power chord punch with sing-along choruses and lots of fiery solos. A few years before its release, then-ex-bassist Lou Barlow lashed out at J Mascis in a drunken moment, suggesting they could have been Nirvana if not for their internal dysfunction. He was almost right; this was their first real taste of commercial success, though over time they've become cult favorites, just like most of the grunge mainstays that aren't called Pearl Jam or Nirvana. – Jeff Terich
---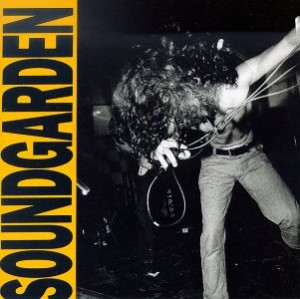 16. Soundgarden – Louder Than Love
(1989; A&M)
Before Pearl Jam helped launch grunge into the stratosphere, there was enough buzz coming out of Seattle for some major labels to take notice. A&M, for instance, signed Soundgarden and released their second LP, Louder Than Love. Louder Than Love showed that grunge was more than psychedelic-garage-punk. With riffs out of Led Zeppelin's catalog and a singer with a range from an angry growl to a controlled scream, Chris Cornell and company provided musicality to a genre that was quickly becoming known for its randomness. On the one hand, it helped bridge the gap between grunge and metal, but it also lent credence to the potential that flannel-wearing unhinged rockers could also sell records. – Chad Gorn
---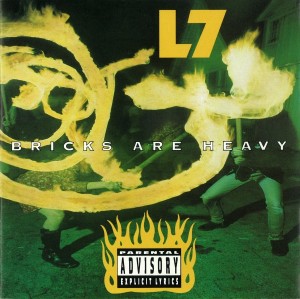 15. L7 – Bricks Are Heavy
(1992; Slash)
From Riot Grrrl progenitors to stalwart members of the early grunge scene, L7's snarling, punk-tinged vocals and workmanlike instrumentation are the stuff of legend. L7's Bricks Are Heavy indeed proved that L7 was unusually diverse in their output, no doubt garnered from their time spent in Los Angeles, a land dominated in the '80s by punk and metal. From heavy and hypnotic with tracks such as "Wargasm" and "Everglade" to warm and boisterous with "Pretend We're Dead," L7 simultaneously fused and deconstructed equal parts metal and pop affectations in order to create a style that helped define the very finest of early grunge. – Brian Roesler
---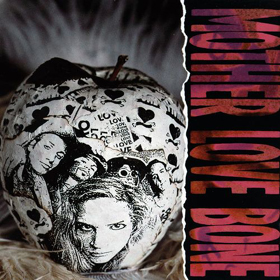 14. Mother Love Bone – Apple
(1990; A&M)
It's often been said that grunge was the final nail in the coffin for '80s glam rock, but glitter still pumps in the heart of Mother Love Bone's 1990 album, Apple. More influenced by T. Rex or Faster Pussycat than Black Sabbath, Andrew Wood's soulful voice is full of personality. A more mainstream audience would later go onto to know the surviving members of this band as Pearl Jam, but Mother Love Bone felt more like an acid trip on the Sunset Strip than any kind of flannel clad angst. "Star Dog Champion" served as the album's anthem, with enough weird to keep Warrant fans at bay. – Wil Lewellyn
---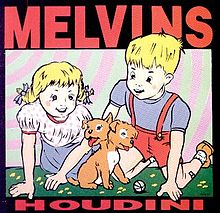 13. Melvins – Houdini
(1993; Atlantic)
The most accessible album by a band often bent on being decidedly less than accessible. Like The Afghan Whigs elsewhere on this list, The Melvins in general are not grunge in any conventional sense (experimental sludge, in their case), but Houdini, the Washington power trio's most successful album and one of their best, does bear numerous similarities to the subgenre. Tracks such as "Honey Bucket," "Night Goat" and "Set Me Straight" flirt with melody in a way the band often didn't, while losing none of Melvins' usual heavy distortion and as ever driven by Buzz Osborne's bizarrely operatic bellow. Without the influence of Melvins, it's arguable that Kurt Cobain might never have been driven to create Nirvana's unique sound, but the band is more than worthy of inclusion on this list for its own merits, particularly as showcased here. – Liam Green
---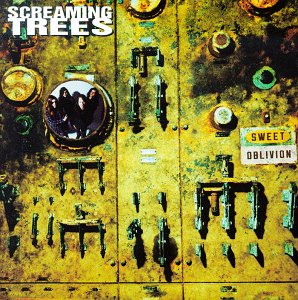 12. Screaming Trees – Sweet Oblivion
(1992; Epic)
Pysch-garage quartet Screaming Trees quickly found themselves among the accidental pioneers of grunge in the late '80s, but it wasn't until their sixth record, 1992's Sweet Oblivion, that they truly released a genre classic. The formula was simple: Blues-influenced rock with a dark edge and an extra layer of grit to back up Mark Lanegan's affected croon. Sweet Oblivion wasn't as infectious as Nevermind, nor as abrasive as Alice in Chains, but there's something about these rock tunes that consistently hits the spot, especially when it comes to a spunky track like "Nearly Lost You," with its waves of energy and it's grungy take on the '80s power chorus. Screaming Trees weren't the most innovative grunge band, but they didn't really have to be to make an impression. They were about the songs, and the songs here just work—no frills required. – A.T. Bossenger
---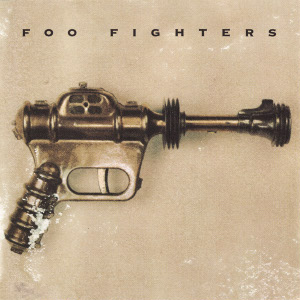 11. Foo Fighters – Foo Fighters
(1995; Capitol/Roswell)
Like disco before it, grunge effectively ended as fast as it came around. The actual time of death of the genre, however, is hard to calculate. Was it April 1994, with the demise of Kurt Cobain and the birth of Bush? Or sometime in 1996, with the instant nostalgia of live albums? Some might point to July 4, 1995, the day Dave Grohl's Nirvana spinoff saw its debut release. Grohl wrote his own music throughout his time in Nirvana; Cobain had heard and loved some of his demos, and the trio even played some during soundchecks, but precious little made it to tape. Grohl recorded an album's worth of material (by himself, multitracked) as a fun distraction after Cobain's suicide shut down the band. The range on Foo Fighters—from the distorted crunch of "Weenie Beenie" to the loping "For All the Cows" and "Big Me"—suggested he and not Cobain had the bigger musical brain. It also serves as the music's formal graduation from a messy underground existence to the grown-up world of arena tours, AOR radio, and surprisingly meaningful "hard rock." – Adam Blyweiss
---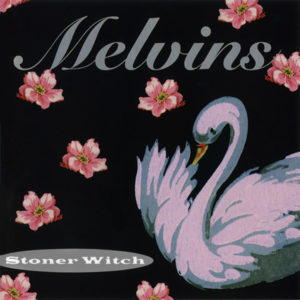 10. Melvins – Stoner Witch
(1994; Atlantic)
I'm from Seattle, where local ordinance requires everyone to dress up as the anarchy cheerleaders from the "Smells Like Teen Spirit" video on Casual Friday. And when it comes to grunge, we Seattleites choose the Melvins' seventh album, Stoner Witch. It's the Aberdeen band's happiest album, which is meant to say they took it upon themselves to reconstruct classic rock and metal themes and run them through their typically hazy filter—sometimes, like in "Queen" and "Revolve," several times at once. But the second half reminds you who you're dealing with: a no-fucks-given band always in service to the mood and the song, whether it's the quiet, dreading solicitude of "Shevil" and "Lividity" or the off-putting, extended wall of noise that sets up "Magic Pig Detective." The Melvins' earlier works may be more revered, but Stoner Witch showed the hidden scope of fundamentalist hard rock. Stoner Witch. It's what's for grunge. – Paul Pearson
---
9. Nirvana – Bleach
(1989; Sub Pop)
Thanks to "Smells Like Teen Spirit," Nirvana entered the zeitgeist as the quintessential grunge band, though it was their debut, 1989's Bleach, that was in fact their grungiest. Recorded before Dave Grohl joined the band (replacing original drummer Chad Channing) for a now-legendary sum of $600, Bleach is the sound of a band on their way to something great, yet making a spectacular noise while figuring it all out. Kurt Cobain's guitar sounds less like a vehicle for melody than an engine in a constant state of revving, while his lyrics are generally a series of Dadaist one liners ("No recess!" "I'm a negative creep and I'm stoned!"). It's angst and energy distilled down to its grimiest essence, though Bleach transcends its great-band-in-the-making status by actually containing its share of great songs, among them opening track "Blew," whose sinister riffs wouldn't be out of place on swan song In Utero, and "About a Girl," the album's purest pop song. To hear it now, it's amazing to think that major label A&R could hear hitmakers through the muck—that's some amazing foresight for sure, but they're definitely there, beneath the scruff and the squalor. – Jeff Terich
---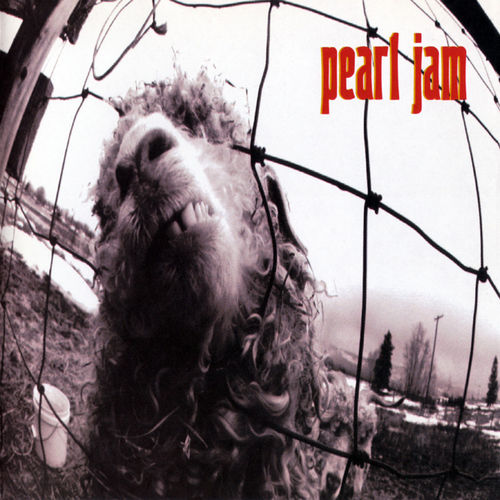 8. Pearl Jam – Vs.
(1993; Epic)
The Seattle quintet may not have avoided a sophomore slump in terms of sales numbers, as their debut Ten has gone 13 times platinum while this follow-up has only managed seven. Yet Vs. definitely took many creative steps forward, and with arguably seven of its 12 tracks getting significant radio play (an on-base percentage reached mostly by classic rock legends and, well, Nirvana) it had a longer sonic reach. Band members admitted that Vs. was more of a team effort than Ten. It shows first in their balance between loose-limbed instrumental mania ("Go," "Dissident") and balladry ("Indifference," "Elderly Woman Behind the Counter in a Small Town"). It's also evident in the work put into dragging lead singer Eddie Vedder to the finish line of his songwriting. His delivery on "Blood" and "Rearviewmirror," both songs about identity, especially embraces catharsis as well as the struggle to get there. The first in their notorious series of creative curveballs, I'll gladly call this Pearl Jam's best album—and it's not even close. – Adam Blyweiss
---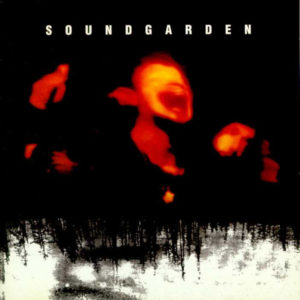 7. Soundgarden – Superunknown
(1994; A&M)
Four albums into their career, Soundgarden held on to their alternative metal roots while pushing into new sonic and melodic territory. Housing some of Chris Cornell's darker lyrics with a brooding atmosphere to match, Superunknown still managed to contain its fair share of bombast and flair, with crunching solos and brutal rhythmic attacks aplenty. Along the way, though, Soundgarden managed to mix in moments of psychedelia ("My Wave"), sludge ("Mailman") and Beatles-esque harmonies ("Head Down") while experimenting with time signatures and alternative tunings for a more sophisticated take on the standard grunge sound that had already been well-established by the album's release in 1994. To this day, of course, the album's centerpiece remains "Black Hole Sun," a deceptively catchy dirge that alternates between a desolate, minimal verse and swampy, psychedelic chorus before spiraling into one of the genre's most notable climaxes. It's understated moments like that one that really set Superunknown apart from the flood of mid-90s grunge releases, truly showcasing a band that made the most of every measure. – A.T. Bossenger
---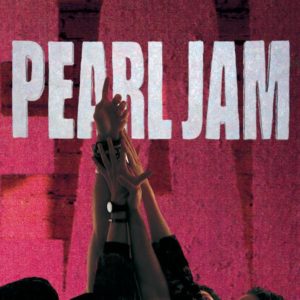 6. Pearl Jam – Ten
(1991; Epic)
Every grunge head has heard the story behind the birth of Pearl Jam and their debut album Ten, but I will tell it again. In search of a lead singer, the band's instrumental demo was sent around and found its way to an unknown Eddie Vedder, who recorded his own lyrics over it and sent it back. He was hired immediately. Fast forward a year and Ten was released and, eventually, 13 million copies sold. The early stage production is evident upon listening, but the quality of the tracks and and Vedder's raw, passionate vocals shine through. When Ten was released, Time didn't know what to call it, as well as the scene that exploded around it. Ten created a culture and its straight up rock 'n' roll sound is timeless. – Brad Johnson
---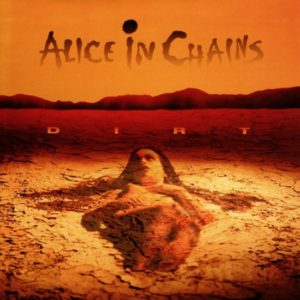 5. Alice in Chains – Dirt
(1992; Columbia)
Beginning life as a glam-metal cover band called Sleze, before changing their name to the stylized Alice 'N Chains in the late '80s, Alice in Chains weren't grunge in their earliest days. Grunge, arguably, wasn't even really a thing. Yet as a Seattle band, they were at ground zero for grunge's arrival, and as such evolved to become not only one of its biggest successes but one of its biggest innovators as well. Dirt is widely regarded as their masterpiece and for good reason. Though it's not a perfect album (it does contain "Godsmack," after all) the sheer ambition of Dirt is what sets it apart as a defining work, meshing an accessible, slightly hallucinogenic take on songwriting with metal's heaviness (they toured with Megadeth, Slayer and Anthrax, though apparently didn't get the best reception from crowds at the time). Taken as a whole, the album is a hell of a ride, kicking the door open with the explosive crunch of "Them Bones," navigating a dark psychedelia with "Would?" and even offering up one hell of a power ballad with "Down in a Hole." Ultimately this lineup of Alice in Chains would prove to come to a tragic end, with singer Layne Staley succumbing to his heroin addiction in 2002 and a separate overdose claimed the life of bassist Mike Starr in 2011. The band continues on in a different form, but it was with Dirt that the band achieved their greatest moment of glory. – Jeff Terich
---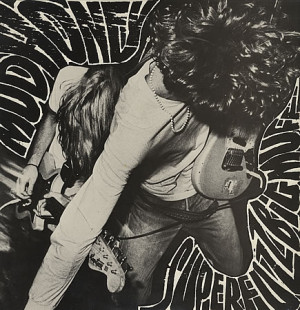 4. Mudhoney – Superfuzz Bigmuff
(1988; Sub Pop)
I'm from Seattle, where the history of grunge is taught in elementary schools by grizzled middle-aged waifs who've been advised not to be around kids. And when it comes to grunge, we Seattleites choose Mudhoney's debut EP Superfuzz Bigmuff. If you're looking for the origins of American grunge, this is where you go. And then, subsequently, Mudhoney will pick you up by the back of your collar and take you to the Stooges, electric blues and the more unglued garage rock of the '60s. Mark Arm and Steve Turner remain the truest guitar heroes of the Northwest. Superfuzz Bigmuff's commitment to power overrides sentiment and mock valor, from the prototypical opener "Need" to the monumental "In 'n' Out of Grace," which makes Christianity sound almost as fun as an emergency visit to the burn ward. Superfuzz Bigmuff. The grunge that refreshes. – Paul Pearson
---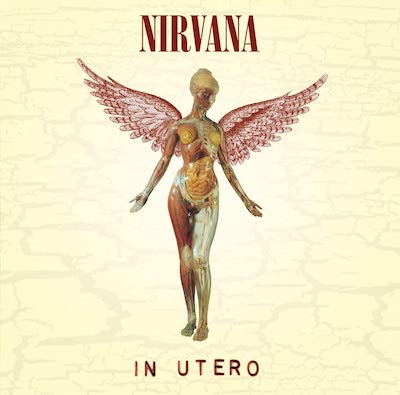 3. Nirvana – In Utero
(1993; DGC)
I'm still not entirely sure anyone has figured this album out. Nirvana's caustic swan song of a third album isn't as chaotic as Steve Albini's association with it might lead you note unheard to believe, and nor is its most-played single, "All Apologies," in any way indicative of its sound. In Utero features Kurt Cobain's deepest, most revealing songwriting, and is probably the closest he, Krist Novoselic and Dave Grohl came to creating the unique sound he heard in his head—his core melodic instincts are almost ubiquitous but the rebellious punk ethos that motivated him is never compromised, even when strings show up on "Dumb." The earsplitting feedback of "Radio Friendly Unit Shifter" is every bit as essential to understanding Nirvana as the addictive hooks of "Heart-Shaped Box" and "Rape Me." Many will argue that Nevermind is Nirvana's best album on the strength of its iconic singles and fan favorites like "Breed," and that's certainly fair to say, but In Utero is the band's most complete recorded statement of purpose. It will also, sadly, stand as the prelude to Cobain's suicide; he wouldn't write the note until the MTV Unplugged performance, but the obvious despair on the album makes it clear he'd already begun drafting it. – Liam Green
---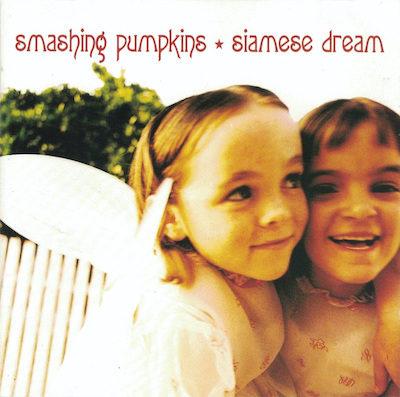 2. Smashing Pumpkins – Siamese Dream
(1993; Virgin)
To say that Smashing Pumpkins is a grunge band can be pretty limiting; only a few of their albums really fit in comfortably alongside those on this list, and by 1998 they were borrowing more from The Cure and Depeche Mode rather than Led Zeppelin and Black Sabbath. (One of their best songs, "Eye," has essentially no guitar at all.) In 1993, though, Billy Corgan crafted what might be the best sounding album ever to be called grunge, Siamese Dream. Recorded with Butch Vig, who also produced Nirvana's Nevermind, Siamese Dream is an ambitious work with layers upon layers of guitar, as much a work of Loveless-style shoegaze as it is a meaty guitar rock album with visions of Valhalla. "Cherub Rock" is the alt-rock hit that proves its place in the genre, Corgan cynically sneering against the concept of selling angst (disparaging grunge is a grungeable offense) while "Mayonaise" is a fluffy bed of guitar fuzz that feels weightless and utterly gorgeous. It's the kind of classic album, immaculately constructed from beginning to end, that Corgan's heroes made. And maybe not coincidentally, it also nearly destroyed the band. – Jeff Terich
---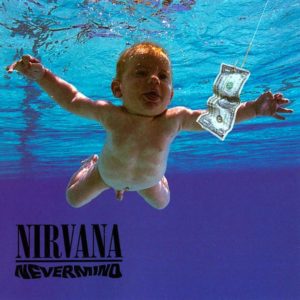 1. Nirvana – Nevermind
(1991; DGC)
Living in a college town in 2016, sometimes it feels like I've been zapped back to the early '90s. Case and point: Since being assigned this blurb a few days ago, I've seen at least a dozen non-ironic Nirvana t-shirts, all sporting the band's iconic, Nevermind-era Bodoni font. And while it's easy to laugh at the ubiquitous, almost commonplace fate of an album that was considered so daring at its inception, it's these Washington state golden boys that get the last laugh. After all, some cliches stick for a reason, and Nevermind still pulls its weight after all these years.
Is "Smells Like Teen Spirit" overplayed? Yeah. Is it difficult to play back tracks like "In Bloom" or "Come As You Are" without hearing hints of the post-grunge garbage that would eventually stumble along the path of Nirvana's foot steps? Indeed. But take a deep breath and really focus on these songs and the treatment Butch Vig helped the trio achieve and these tracks still resonate as a perfect hybrid of pop-punctuality and alt-rock grit.
With Nevermind, Nirvana cracked the code they had began analyzing on 1989's Bleach, offering up a diverse palette of moody yet raucous tracks that could fit in at dingy basements or massive stadiums alike. Kurt Cobain hit a perfect lyrical balance with smart lyrics that still avoided sounding too clunky or overly cerebral for his target audience, and diversified his guitar work without losing too much of his previous edge. Dave Grohl put in one of the top rock drum performances of all time, and Novoselic carried songs along with a clean, precise bottom end to round it all out. While Nevermind might be the most ubiquitous grunge album of all time, that doesn't stop it from still being the all-time greatest. Afterall, why fuck with a classic? – A.T. Bossenger