Jason Isbell announces 2018 tour dates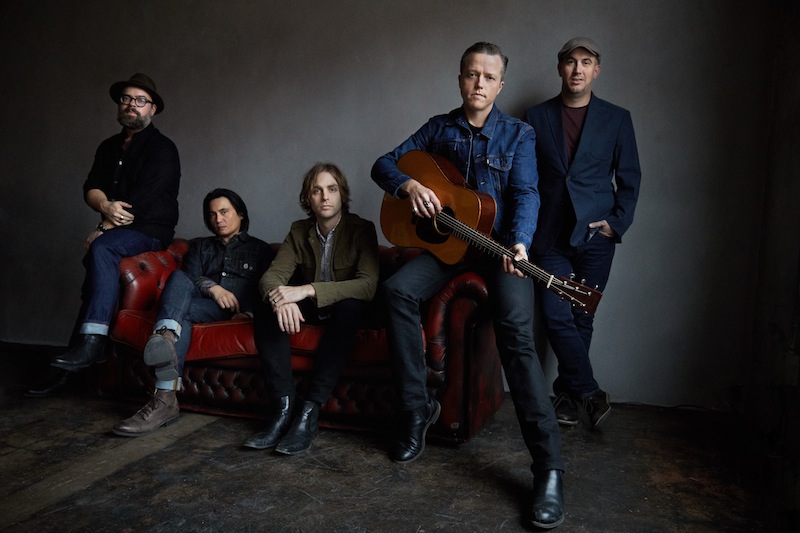 Jason Isbell is currently on tour in the U.S. and will be making his way with the 400 Unit over to Europe next month. The singer/songwriter has also just announced a new batch of tour dates in early 2018, which find him making another lap around the eastern half of the United States. Take a look at Isbell's upcoming tour dates below, and watch Isbell's recent cover of Tom Petty's "American Girl" from the MEMPHO festival.
Jason Isbell and the 400 Unit's new album is The Nashville Sound.
Jason Isbell tour dates:
10/10 Ryman Auditorium – Nashville, TN
10/11 Ryman Auditorium – Nashville, TN
10/13 Ryman Auditorium – Nashville, TN
10/14 Ryman Auditorium – Nashville, TN
10/15 Ryman Auditorium – Nashville, TN
10/25 Albert Hall – Manchester, United Kingdom
10/26 O2 Academy Glasgow – Glasgow, United Kingdom
10/27 Olympia Theatre – Dublin, Ireland
10/29 Brighton Dome Concert Hall – Brighton, United Kingdom
10/30 Roundhouse – London, United Kingdom
10/31 Symphony Hall – Birmingham, United Kingdom
11/2 Cafe La Danse – Paris, France
11/3 Ancienne Belgique – Brussels, Belgium
11/4 TakeRoot Festival – Groningen, Netherlands
11/6 Paradiso Grote Zaal – Amsterdam, Netherlands
11/7 Uebel & Gefahrlich – Hamburg, Germany
11/8 Columbia Theater – Berlin, Germany
11/10 Sentrum Scene – Oslo, Norway
11/11 Sentrum Scene – Oslo, Norway
11/12 Munchenbryggeriet – Stockholm, Sweden
11/14 DR Koncerthuset København – Copenhagen, Denmark
12/14 Louisville Palace – Louisville, KY
12/15 Louisville Palace – Louisville, KY
12/16 Anniston Performing Arts Center – Anniston, AL
1/18 – Alabama Theatre – Birmingham, AL
1/19 – Alabama Theatre – Birmingham, AL
1/20 – Alabama Theatre – Birmingham, AL
1/21 – Robinson Center – Little Rock, AR
1/23 – Paramount Theatre – Cedar Rapids, IA
1/24 – Riverside Theatre – Milwaukee, WI
1/27 – Murat – Indianapolis, IN
1/29 – Heinz Hall – Pittsburgh, PA
1/30 – UB Center for the Arts – Buffalo, NY
1/31 – Palace Theatre – Albany, NY
2/2 – Veterans Memorial Auditorium – Providence, RI
2/3 – Kings Theatre – Brooklyn, NY
2/5 – Count Basie Theatre – Red Bank, NJ
2/6 – The Modell Lyric – Baltimore, MD
2/8 – Fox Theatre – Atlanta, GA
2/9 – Fox Theatre – Atlanta, GA
2/10 – DPAC – Durham, NC
2/11 – DPAC – Durham, NC
2/13 – State Theatre – Ithaca, NY
2/14 – Santander PAC – Reading, PA
2/16 – Altria – Richmond, VA
2/17 – Municipal Auditorium – Charleston, WV