Posthumous Sharon Jones and the Dap-Kings album, Soul of a Woman, out in November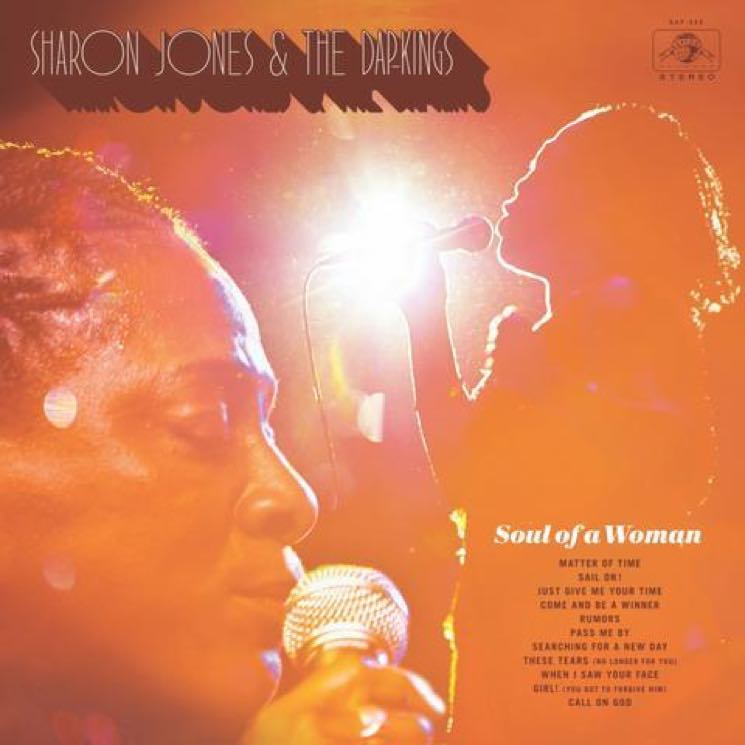 Sharon Jones recorded one final album before dying after a battle with pancreatic cancer in 2016, and that album is finally being released this fall. On November 17, Daptone will release Soul of a Woman, Jones' final recording with the Dap Kings. The first track from the album, "Matter of Time," has been released, and it can be streamed below.
The album was recorded at Daptone's House of Soul studio in New York when Jones was in between treatments. "When she was strongest, that's when we'd go into the studio," says bass player and producer Bosco Mann in a statement about the album. "Sharon couldn't phone it in, so we would only work when she was really feeling it."
Soul of a Woman follows 2014's Give the People What They Want.
Sharon Jones and the Dap Kings Soul of a Woman tracklist:
1 Matter of Time
2 Sail On
3 Just Give Me Your Time
4 Come and Be a Winner
5 Rumors
6 Pass Me By
7 Searching for a New Day
8 These Tears (No Longer for You)
9 When I Saw Your Face
10 Girl (You Got to Forgive Him)
11 Call on God