Pharoah Sanders vinyl reissues due in November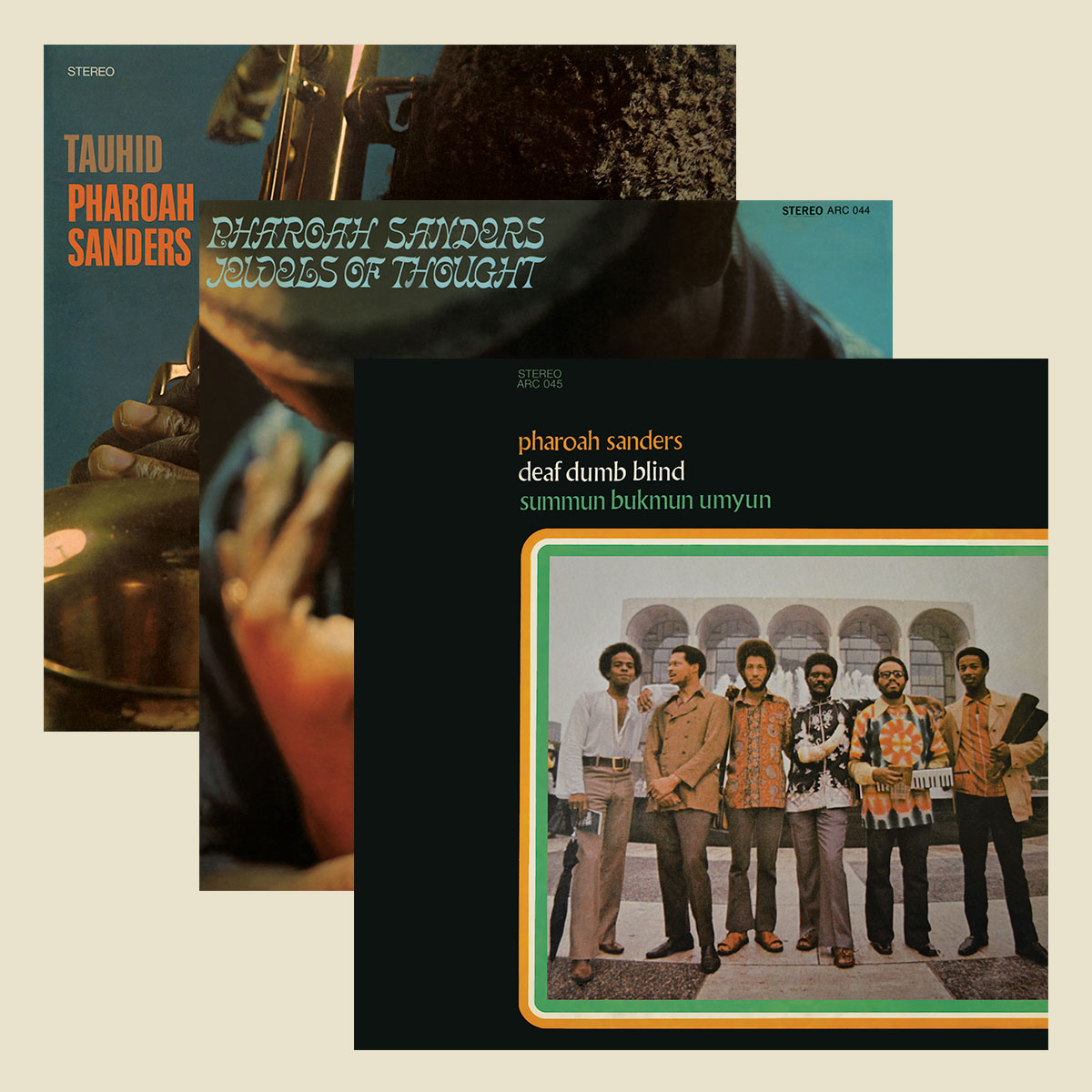 Three Pharoah Sanders albums are being reissued on vinyl via Anthology, the reissue imprint under label Mexican Summer. On November 10, Tauhid, Jewels of Thought and Summun, Bukmun, Umyun – Deaf, Dumb, Blind will be released on vinyl both individually and as a deluxe 3xLP set. The deluxe set is housed in a screen printed O-Card with art by Keegan Cooke, and features a 16-page zine. The label also assembled a site full of quotes and commentary about the influence of Sanders, featuring notes from the heads of Dublab as well as a site about Jewels of Thought with commentary from artists such as Julia Holter, Caribou, Sun Araw, Sudan Archives and more. Take a look at the tracklists and hear selections from the albums below.
Pharoah Sanders reissues tracklists:
Tauhid
A1. Upper Egypt & Lower Egypt
B1. Japan
B2. Aum / Venus / Capricorn Rising
Jewels of Thought
A1. Hum-Allah-Hum-Allah-Hum-Allah
A2. Sun In Aquarius (Part 1)
B1. Sun In Aquarius (Part 2)
Summun, Bukmun, Umyun – Deaf, Dumb, Blind
A1. Summun, Bukmun, Umyun
B1. Let Us Go Into The House Of The Lord
Pharoah Sanders' Thembi is on our list of 10 Essential Spiritual Jazz Albums.