The Soft Moon announces new album, Criminal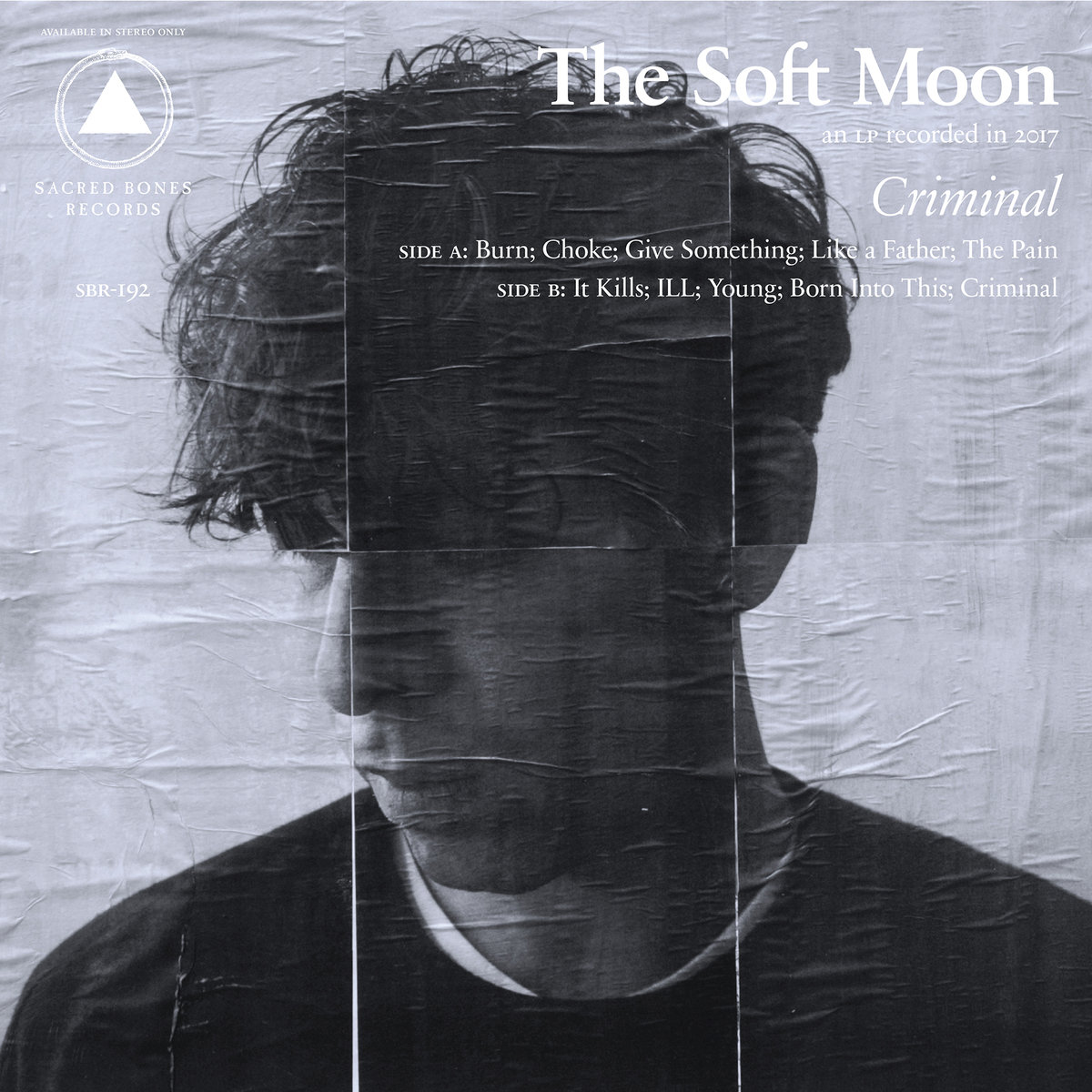 The Soft Moon has announced a new album. On February 2, Luis Vasquez's darkwave project will release fourth album Criminal via Sacred Bones. He's shared the first single from the album, titled "Burn," which you can stream below. That's the album's artwork above, and the tracklist and Soft Moon's upcoming tour dates can be seen below.
"Guilt is my biggest demon and has been following me since childhood. Everything I do strengthens the narrative that I am guilty,"" Vasquez says in a press release. ""The concept of 'Criminal' is a desperate attempt to find relief by both confessing to my wrongdoings and by blaming others for their wrongdoings that have affected me.""
Criminal follows 2015's Deeper.
The Soft Moon Criminal tracklist:
1. Burn
2. Choke
3. Give Something
4. Like a Father
5. The Pain
6. It Kills
7. ILL
8. Young
9. Born Into This
10. Criminal
The Soft Moon tour dates:
10/19 – San Francisco, CA – Mezzanine (L)
10/21 – Los Angeles, CA – Cloak and Dagger (Sacred Bones 10th Anniversary)
10/22 – Chicago, IL – The Empty Bottle (M)
10/24 – Brooklyn, NY – Rough Trade NYC (H)
10/27 – Athens, Greece – F.O.S. Festival
11/9 – Utrecht, Netherlands – Le Guess Who? Festival
11/10 – Kortrijk, Belgium – Sonic City Festival
(L) = with Lust for Youth
(M) = with Matteo Vallicelli
(H) = with Horoscope
The Soft Moon's Deeper is one of our Top 50 Albums of 2015.