R.I.P. Celtic Frost bassist Martin Ain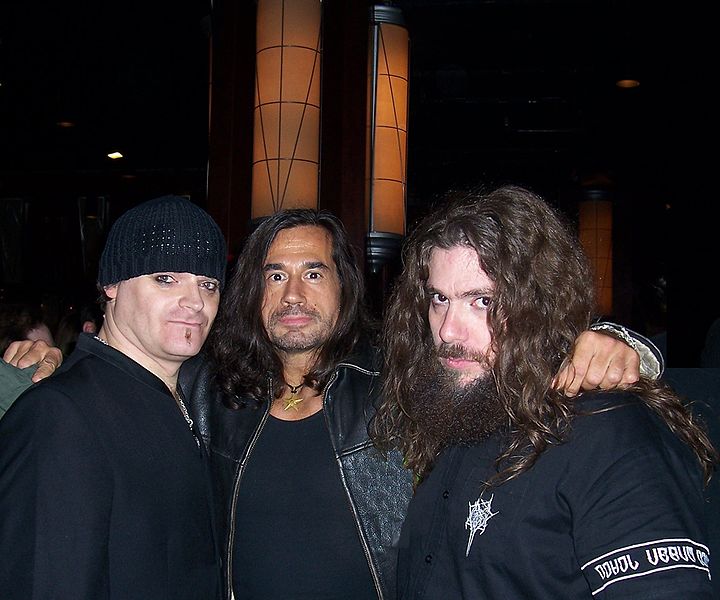 Martin Eric Ain, former bassist for legendary Swiss thrash metal band Celtic Frost and proto-black metal band Hellhammer, has died. He was 50. The news originally broke via Switzerland's 20 Minuten, which reported that Martin suddenly collapsed after switching trams, and had suffered a heart attack.
Ain, born Martin Stricker in 1967 in the United States, joined Hellhammer in the early '80s with Thomas Gabriel Fischer, who performed under the name Tom G. Warrior. The band released their debut EP Apocalyptic Raids in 1984, later adopting the name Celtic Frost before issuing their debut Morbid Tales later that year and their follow-up album To Mega Therion in 1985. Part of the reason behind the name change was that Hellhammer wasn't all that well received, and Celtic Frost offered a chance for a fresh start. Ain did not perform on To Mega Therion, though he returned on 1987's Into the Pandemonium before leaving the band.
He returned to the band in 2006 for their sole reunion album, Monotheist, where he played bass and sang lead vocals on "A Dying God Coming Into Human Flesh" and "Triptych I." Outside of Celtic Frost, Ain ran a DVD shop and bar in Zurich, Switzerland called Acapulco.
Fischer said he was "deeply affected" by his former bandmate's passing. "Our relationship was very complex and definitely not free of conflicts, but Martin's life and mine were very closely intertwined, since we first met in 1982."
Celtic Frost's Monotheist is featured on our list of the Top 66.6 Metal Albums of the Millennium.