R.I.P. Malcolm Young of AC/DC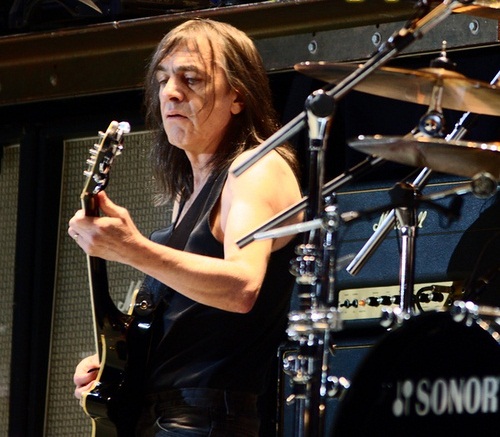 Malcolm Young, longtime guitarist and founding member of AC/DC, died Saturday after living with dementia for three years. Because of the illness he had retired from performing with the band, which he had been playing in since 1973. He was 64.
"Today it is with deep heartfelt sadness that AC/DC has to announce the passing of Malcolm Young," the band said in a statement.
Young was born in Glasgow in 1953, and moved with his family to Australia at the age of 10 with his family. Young founded AC/DC in 1973 and asked his younger brother Angus to join when he was 18. The band toured for the first time in 1974 with singer Dave Evans. Singer Bon Scott replaced Evans in 1974 and the band relocated to the UK afterward. Their first album, High Voltage, was released in 1975, and Young stayed with the band up until 2014.
Young's guitar playing was a driving force in the music of AC/DC, his rhythm technique grounding their hard rock anthems while younger brother Angus provided the leads.