Death Cab For Cutie share recording of their first show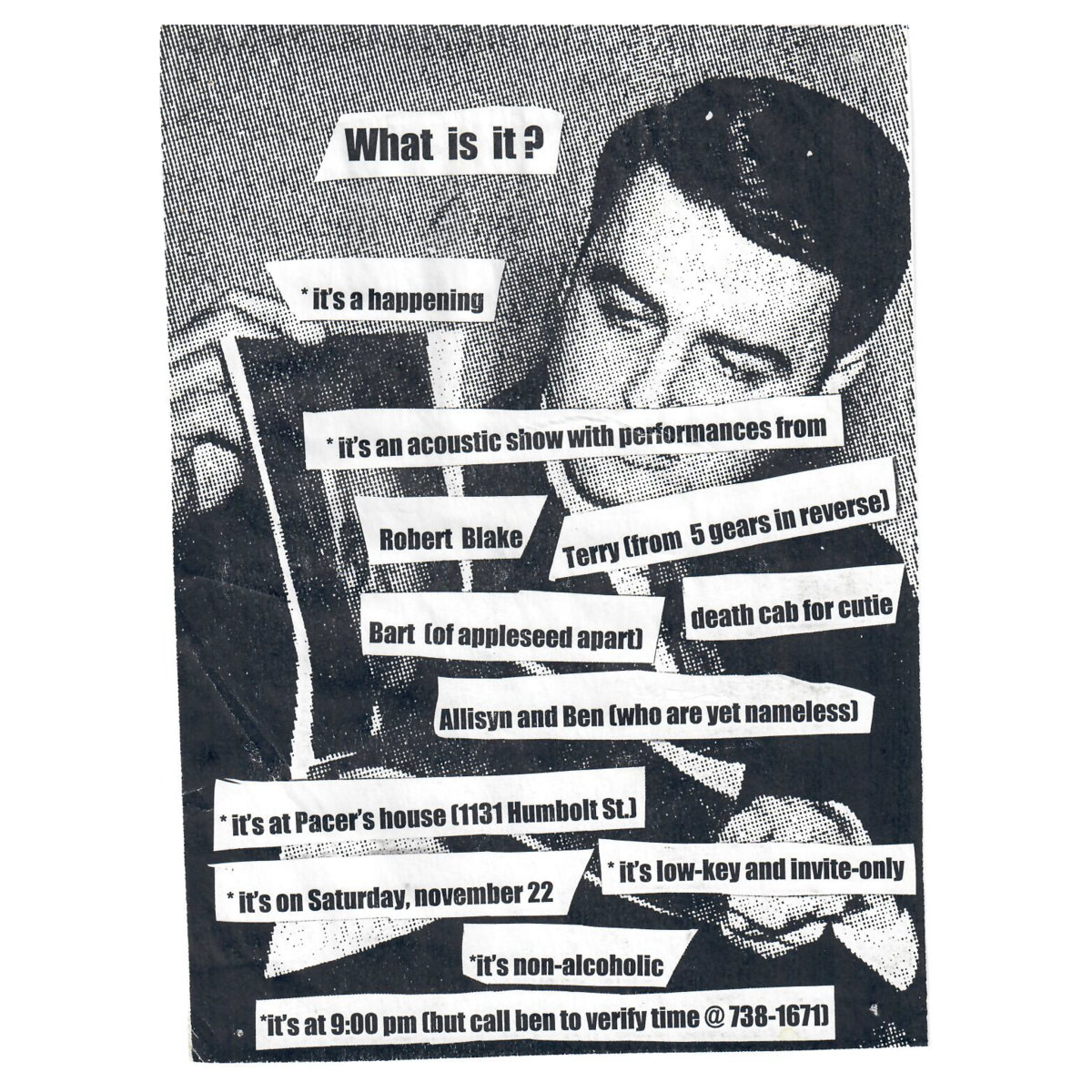 This month is Death Cab for Cutie's 20th anniversary, and the band is marking the occasion by releasing the full audio from their first show, which took place exactly 20 years ago: November 22, 1997. Their set was captured via Dictaphone at the Pacer House in Bellingham, Washington. The set contains tracks that later appeared on their 1999 debut Something About Airplanes, including "Your Bruise" and "Champagne in a Paper Cup," and is all acoustic.
"None of us thought we were starting a band nor did our ambitions for DCFC extend very far past this particular evening. We simply thought it would be fun to play these songs for our friends before moving on to other things," says frontman Ben Gibbard in a statement. "It was one of the greatest nights of my life at the time and its significance has only grown since."
Listen to the full set below. Proceeds from downloads of the live set will be donated to Seattle non-profit Aurora Commons.
Death Cab's most recent album is 2015's Kintsugi.
Death Cab for Cutie's Transatlanticism and Plans are featured on our list of the Top 100 Indie Rock Albums of the '00s.