Smart Went Crazy announce reissue of Con Art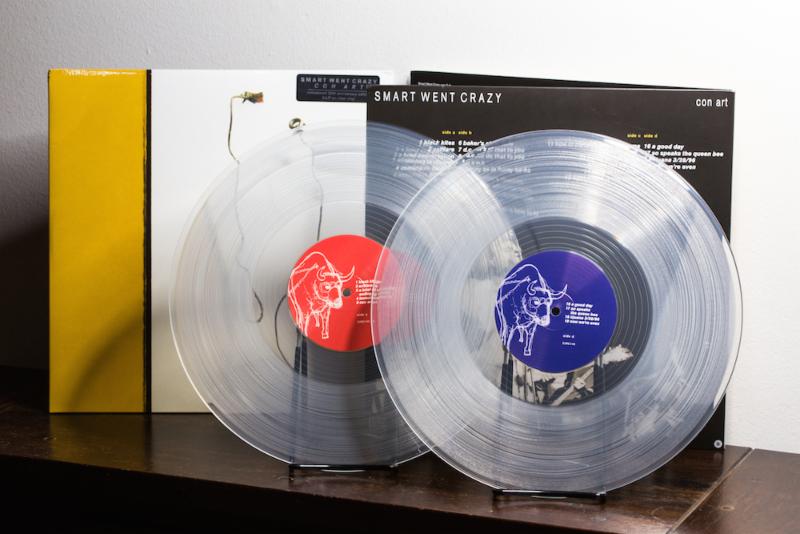 Washington, D.C. band Smart Went Crazy is marking the 20th anniversary of their 1997 album Con Art with a vinyl reissue. Originally released on Dischord, Con Art is being reissued on clear vinyl (as seen above) via Ernest Jenning. The vinyl copies will be limited to 500 and will be released on December 15. Take a look at the tracklist below. Pre-orders can be found here.
Smart Went Crazy Con Art tracklist:
1. Black Kites
2. Exitfare
3. A Brief Conversation, Ending In Divorce
4. Immutable Beauty™
5. Con Art
6. Baker's Chocolate
7. DC Will Do That To You
8. DC Will Do That To You
9. Let X=X
10. Funny As In Funny Ha Ha
11. How To Blacken Your Own Name
12. Bullfighter
13. Holds Up Her Hand, Blocks Out The Sun
14. Song Of The Dodo
15. Tight Frame Loose Frame
16. A Good Day
17. So Speaks The Queen Bee
18. Tijuana 3/28/96
19. Now We're Even
Smart Went Crazy's "DC Will Do That To You" is on our list of 25 Essential Dischord Records Tracks.