Year in review 2017: Wesley Whitacre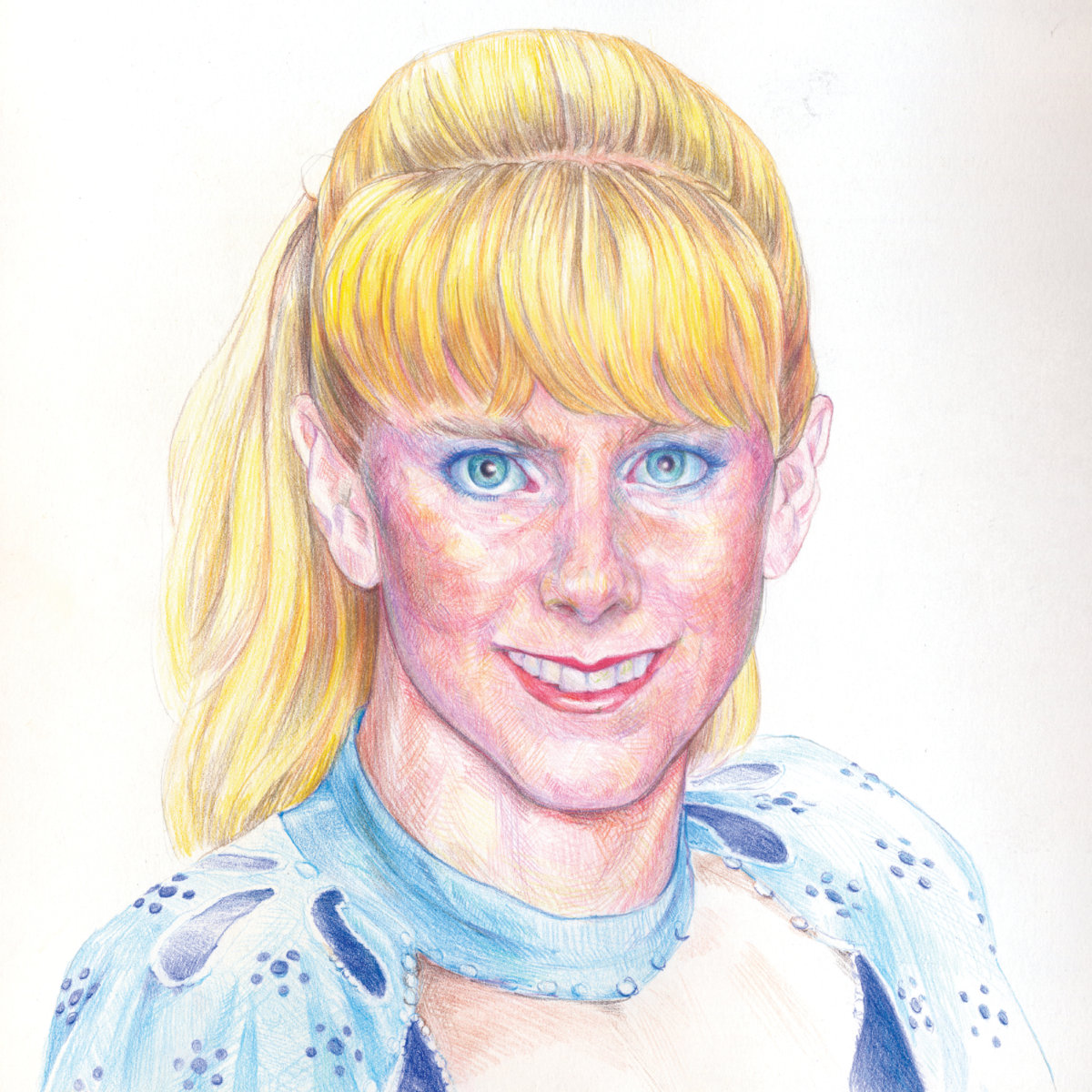 We're finishing up the year by giving the platform to individual writers to share some their top 10s and personal favorites of the Best Music of 2017. Today's highlights come from contributor Wesley Whitacre.
Top 10 Songs:
Frank Ocean – "Chanel"
Carly Rae Jepsen – "Cut To The Feeling"
Yves Tumor – "Limerence"
Fleet Foxes – "Third of May/Odaigahara"
Charli XCX – "Boys"
Lorde – "Perfect Places"
Playboi Carti – "Magnolia"
Sufjan Stevens – "Tonya Harding"
Porches – "Country"
Laurel Halo – "Jelly"
Top 10 Albums:
Julien Baker – Turn Out the Lights
Forest Swords – Compassion
Laurel Halo – Dust
Arca – Arca
Felicia Atkinson – Hand in Hand
The Necks – Unfold
Jlin – Black Origami
Mount Eerie – A Crow Looked at Me
Chino Amobi – Paradiso
Fever Ray – Plunge
Favorite Music That Didn't Make a Treble List:
Released late in the year, Sufjan Stevens' "Tonya Harding" immediately felt like a vital piece of 2017 folklore. In describing his infatuation with the former Olympian Sufjan wrote that "Tonya shines bright in the pantheon of American history simply because she never stopped trying her hardest. She fought classism, sexism, physical abuse and public rebuke to become an incomparable American legend."
Sufjan's sentiments echoed those expressed in the 1995 feminist text Women on Ice: Feminist Responses to the Tonya Harding/Nancy Kerrigan Spectacle. Like Stevens' heartfelt D-major tribute to Tonya, the collection of essays reframes the skater as a victim of patriarchal viciousness and explores the roles we cast women into. The Tonya of Sufjan's world is singular and strong-willed while maintaining her grace, something we rarely let women do in our society.
Despite not appearing on Sufjan's Carrie & Lowell outtakes compilation The Greatest Gift the track could easily fit into the Oregonian theme of that masterful record. Tonya is described as "just some Portland white trash" early on in the song. Like the Blue Bucket Mine, the Sea Lion caves on Oregon's coast, and the light that strikes the lemon trees in Eugene, Tonya Harding is a mythological figure of the Beaver State.
Sufjan Stevens' long history of crafting campfire songs out of legends and myths of the great states he obsesses over—John Wayne Gacy, Reverend Thomas Vito Aiuto, Superman—culminates once again in a tender ode to feminine perseverance, a message that needs to be driven home time and time again in the era of #MeToo.
Best Non-2017 discovery:
Michele Mercure's Eye Chant. Freedom to Spend popped up in 2017 as a sublabel of RVNG Intl. and reissued four crucial pieces of 80s "autonomous anomalies". Eye Chant was the one that stuck with me the most. The mysterious cover art featuring Mecure with an eyeball in her mouth and a translucent hat covering her eyes immediately grabbed me. The music contained within in is radical sound art that pushed my ear in new directions.
The title track was my most listened to piece of music in 2017. The entire oeuvre of Vaporwave is predicated and perfected here. "Proteus and the Marlin" is as absurd as the title indicates, a spoken word track about a Marlin that tried to commit suicide on the golden gate bridge set against animal sounds (birds? Dolphins?) and flowing water. Nearly every other track on the album is just as forward thinking and inimitable. Once I discovered Eye Chant it was useless to resist its madcap charm.
Best non-musical pop culture of 2017:
It has to be Nathan for You's "Finding Frances" episode. The first four seasons of Nathan for You has split my sides like no show since Seinfeld. The culminating episode of the entire series was a 90-minute odyssey featuring Nathan Fielder and a Bill Gates impersonator traversing Arkansas in pursuit of a long-lost lover. Somewhere along the way Nathan's obsession with his camera's impact on reality manifests into a relationship between an Escort that recalls the work of Abbas Kiarostami and Mohsen Makhmalbaf
Beyond all the heady exploration of truth and the fourth wall "Finding Frances" was the pop culture moment of the year that made me smile, cry and wince nearly in that order. If nothing else I'll always come back to this scene as the moment the absurdity of 2017 culminated in an uncontrollable laughing fit.
Stray Observations:
Cardi B is the hero we need.
Frank Ocean is god.
The Dirty Projectors are just boring whining without Amber Coffman or Angel Deradoorian