Best New Releases, October 6: Sufjan Stevens, Mary Lattimore, and more

Another week, another new set of great records to check out. Folks, we're in the thick of it—10 amazing new albums for you to hear this week, which includes a couple of compilations of (mostly) unreleased and archival material. There's enough to keep you buy for most of the weekend. So queue up and read about our picks for the week's best new releases.
Note: When you buy something through our affiliate links, Treble receives a commission. All albums included are chosen by our editors and contributors.
---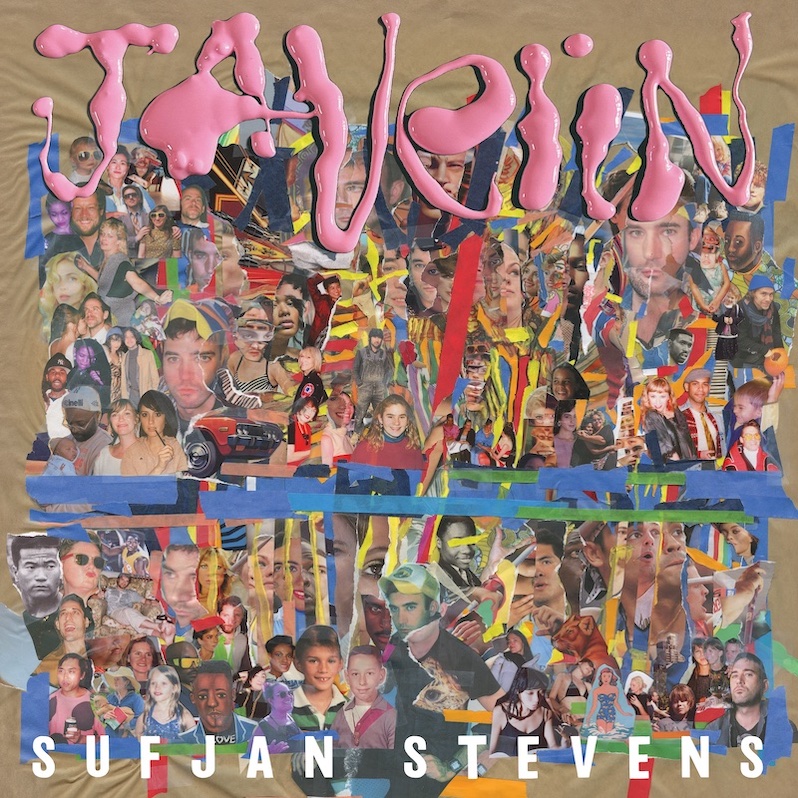 Sufjan Stevens – Javelin
Javelin is technically the second album to be released from Sufjan Stevens this year, the first being his ballet score, Reflections. The sound of Javelin is a return to his signature indie folk style, however, full of delicate, beautiful ballads and emotionally resonant melodies. It's the rare Sufjan album that isn't tied together by an overarching conceptual element, instead simply being a great set of songs, and one of his most beautiful albums in years. We'll have more on this one soon—look out for that next week.
Listen/Buy: Bandcamp | Turntable Lab (vinyl)
---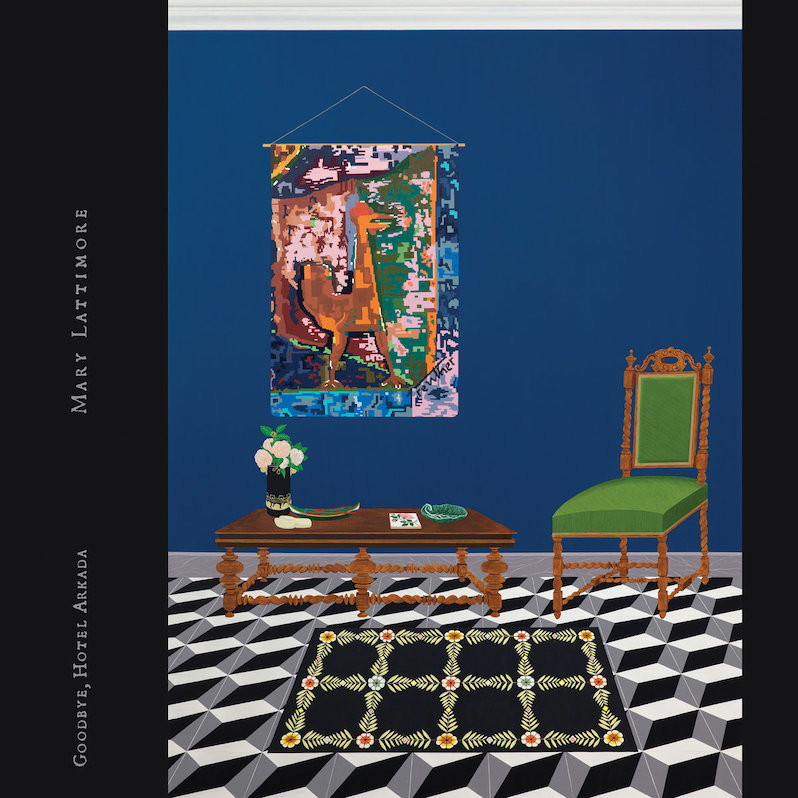 Mary Lattimore – Goodbye, Hotel Arkada
The latest album from ambient harp artist Mary Lattimore features several notable guest artists on its lineup: Slowdive's Rachel Goswell, folk artist Meg Baird, guitarist Roy Montgomery, to name a few. But the focal point in Lattimore's music remains her delicate plucks of harp and the gauzy space between them, creating a gently haunting set of music that once again feels like a record that warrants a whole season of wrapping oneself in it. More on this one soon.
Listen/Buy: Bandcamp | Merchbar (vinyl)
--- Slauson Malone 1 – EXCELSIOR
Los Angeles artist Slauson Malone 1 (Jasper Marsalis) made a name for himself with the release of 2019's outstanding A Quiet Farwell, 2016-2018, which blended hip-hop with psychedelic sound collage. EXCELSIOR, his first for Warp, is similarly stylistically diverse, teeming with moments of jazz, psychedelia, neo soul, and even more immediate pop moments like "New Joy." It's another fascinating chapter in the still-young career of an artist who continues to prove himself undefinable—in the best way.
Listen/Buy: Bandcamp | Turntable Lab (vinyl)
---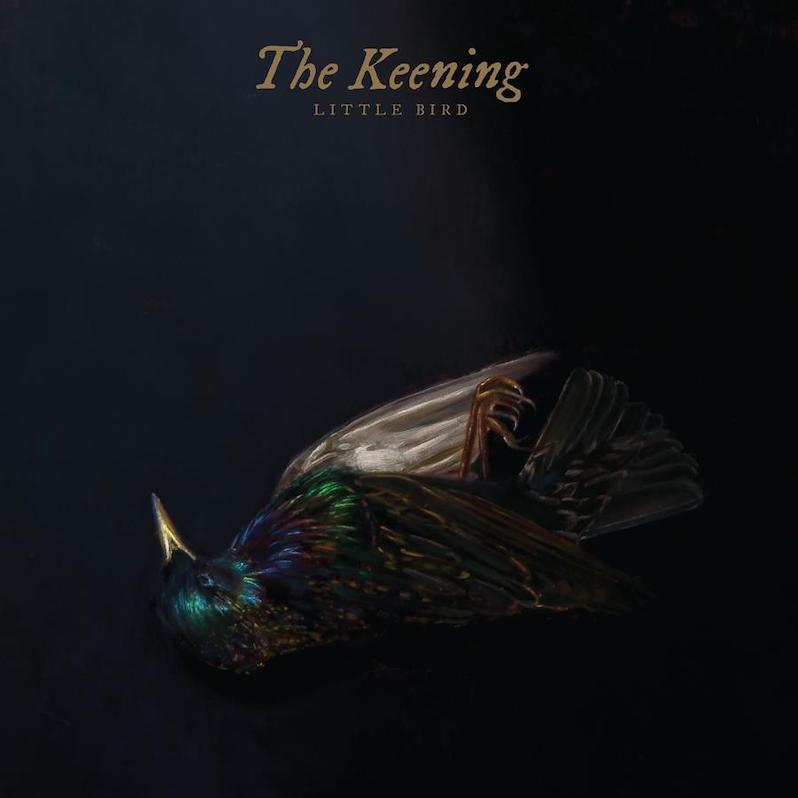 The Keening – Little Bird
Rebecca Vernon, formerly of Salt Lake City doom metal group SubRosa, makes her debut as The Keening with Little Bird, an album that retains the ornate darkness of her former band but without as much overt heaviness. That doom metal background does show itself from time to time, but more often than not, Vernon focuses on prettier, melancholy gothic ballads rife with violins and piano. It's more quietly intense, and it's a mesmerizing listen. Read Vernon's track-by-track breakdown of the album.
Listen/Buy: Bandcamp | Amazon (vinyl)
---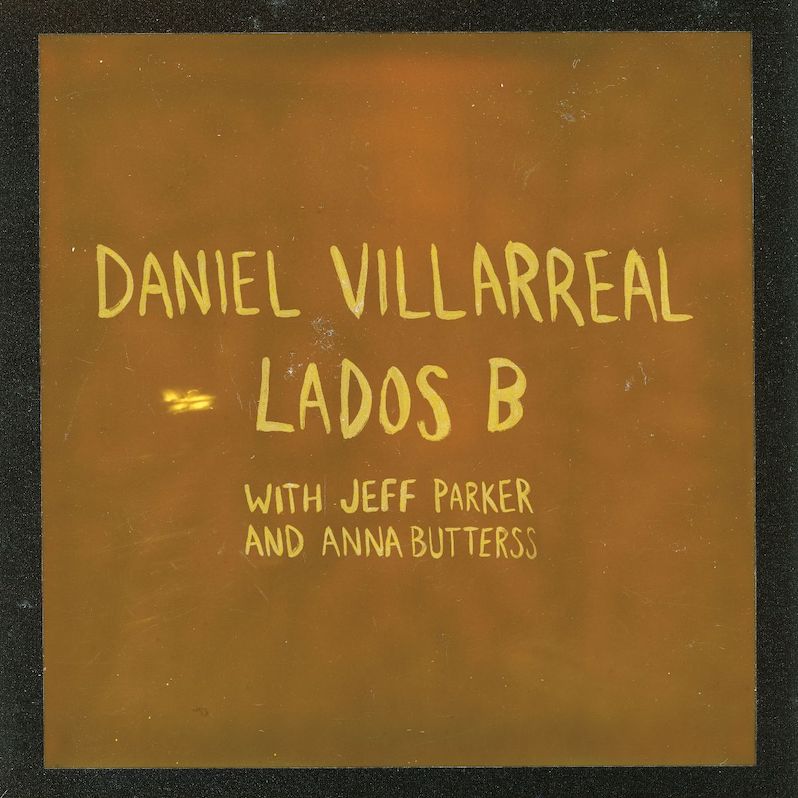 Daniel Villarreal – Lados B
After the release of last year's Panamá 77, one of the year's best records, Daniel Villarreal makes his return with another new set of recordings, all of which were taken from a session with guitarist Jeff Parker and bassist Anna Butterss. Though the album title is literally translated as "B Sides," it's more an alternate full-length focused specifically on this trio, whose takes here are all vibrant yet laid back, soulful and intoxicating. These three musicians are riding a groove that's inspired, and feels and sounds amazing. They're looser, perhaps, than the compositions on its counterpart album, but that's all part of the fun—like witnessing a smoking hot live session.
Listen/Buy: Bandcamp
---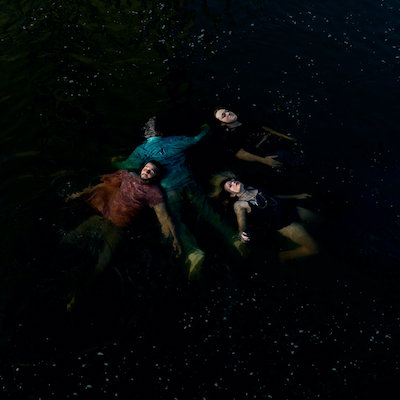 Truth Club – Running From the Chase
North Carolina's Truth Club made a strong debut with 2019's Not An Exit, a tuneful and versatile set of indie rock that balanced moments of slowcore-like grace with more abrasive, charged-up anthems. Running from the Chase finds the group further exploring their own musical boundaries, ping-ponging between gorgeously melancholy standouts like "Uh Oh" and denser, heavier noise-pop eruptions such as "Siphon." Though the songs were largely written from a place of isolation and dejection, Running from the Chase is a powerful and energizing record, one of the year's high points for indie rock.
Listen/Buy: Bandcamp | Amazon (vinyl)
---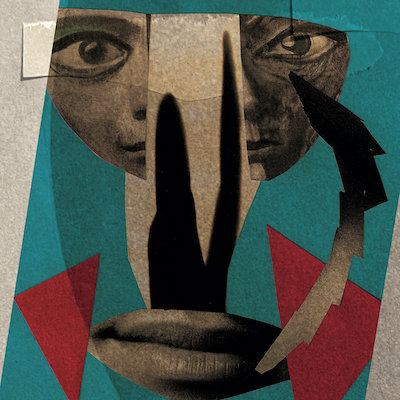 Vanishing Twin – Afternoon X
London's Vanishing Twin have spent the better part of a decade stretching their uniquely psychedelic pop sound into strange and unexpected new shapes, the likes of which are even spacier and disorienting on new album Afternoon X. There's a deep groove that anchors the album, provided in large part by bassist Susumi Mukai, but much of what happens around that central point is fascinatingly alien. The amorphous synth loops on the title track, the lush cascades of harp on "Lotus Eater," the Silver Apples lullaby of "Lazy Garden"—it all makes for a curious and dazzling trip through otherworldly realms.
Listen/Buy: Bandcamp | Amazon (vinyl)
---
Axis: Sova – Blinded by Oblivion
Axis: Sova are purveyors of fun, charged up glam and garage rock, so it's only fitting that they'd record their latest set of rippers with Ty Segall in California. Blinded by Oblivion nods at various moments to the likes of David Bowie and Thin Lizzy, with plenty of old-school garage bashing for good measure. But it's often in the less overtly aggressive moments where they shine brightest, like the power pop of "Plastic Pageant Show" or the opening slow burn of psych of "People." Highly recommended if you like guitars. Lots and lots of guitars.
Listen/Buy: Bandcamp | Amazon (vinyl)
---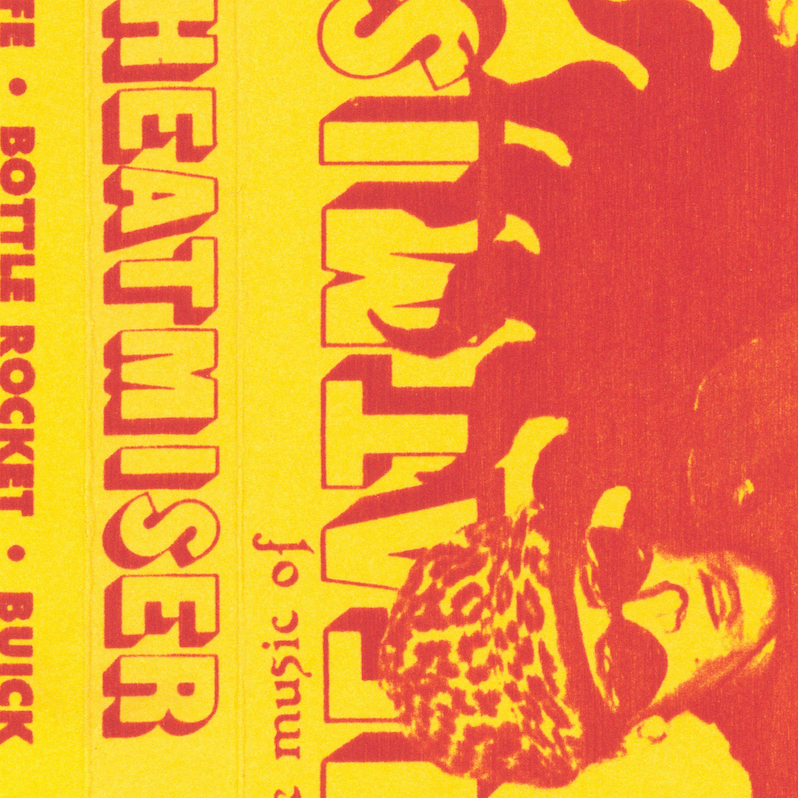 Heatmiser – The Music of Heatmiser
Before Elliott Smith struck out on his own as a solo artist, he was a member of Portland indie rock outfit Heatmiser, whose driving rock anthems split the difference between grunge and Dischord post-hardcore. The newly released Third Man compilation, The Music of Heatmiser, collects rare early tracks from the group, including a cassette from 1992, 7-inch singles, and other rarities. The group never got much widespread recognition during their time together, but this compilation is a reminder of how kick-ass they were, as surprising as that might be from someone known for a gentler, more soft-spoken kind of music.
Listen/Buy: Spotify | Amazon (vinyl)
---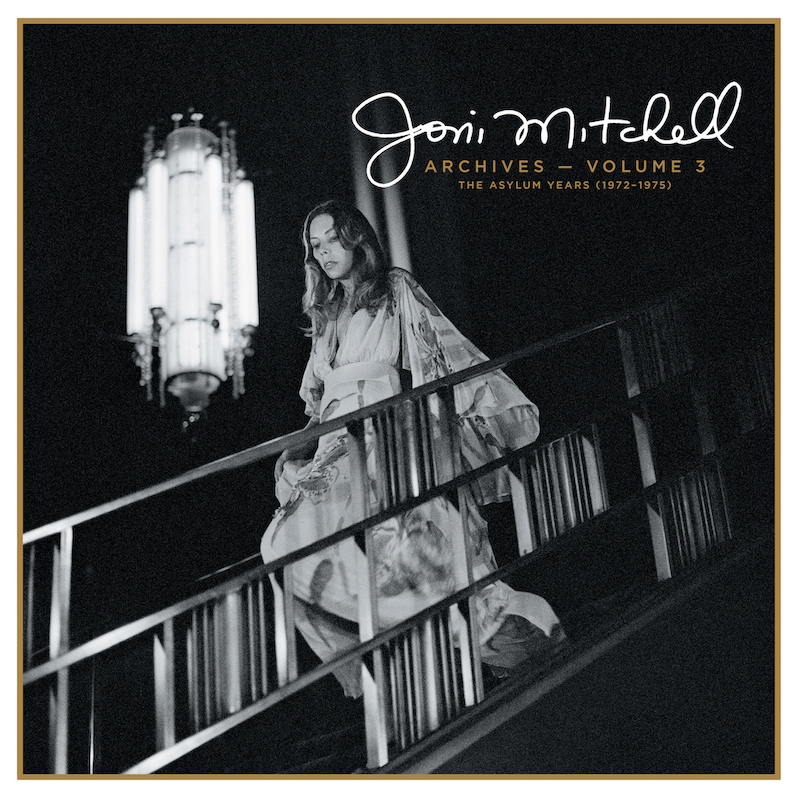 Joni Mitchell – Joni Mitchell Archives, Vol. 3: The Asylum Years (1972-1975)
There's perhaps some debate over where Joni Mitchell's greatest stretch of music begins and ends, but there's no question that the run of For the Roses, Court and Spark and The Hissing of Summer Lawns is right in the center of it. (Two of them are featured on our list of the best albums of the '70s!) The latest entry in her Archives box set series covers that three-year period, which contains some of her most enduring material in live and demo form as well as in alternate takes, a fascinating look at skeletons of familiar songs that reveal them in an entirely new light.
Listen/Buy: Tidal | Merchbar (vinyl)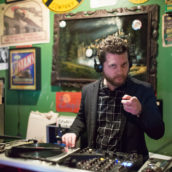 Jeff Terich
Jeff Terich is the founder and editor of Treble. He's been writing about music for 20 years and has been published at American Songwriter, Bandcamp Daily, Reverb, Spin, Stereogum, uDiscoverMusic, VinylMePlease and some others that he's forgetting right now. He's still not tired of it.