N.E.R.D. : No One Ever Really Dies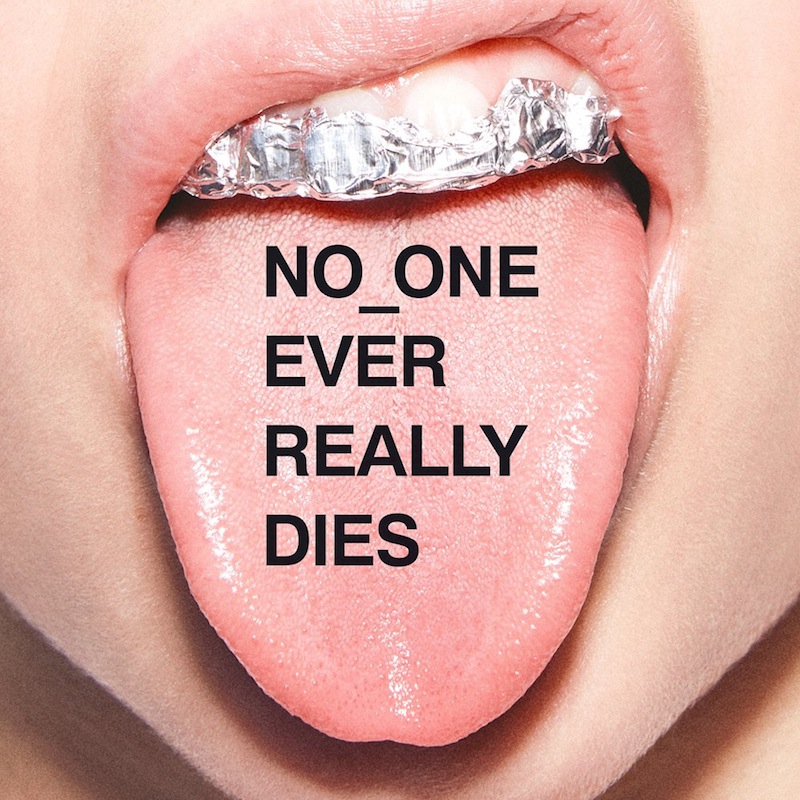 The impenetrable golden age of hip-hop and its gritty street narratives were made famous by the likes of Nas, Kool G. Rap, Rakim and so on. They had charisma and cadence. They also had excellent production that helped them craft records that were authentic to their own brands but also accessible enough to nudge them into the mainstream's line of vision. However, what really helped solidify the golden era's prominent legend was the ability of its players to bring order to chaos. Ordering chaos is a double entendre, as these were individuals who stockpiled credibility both by their ascent from impoverished urban squalor into prominence. Though more importantly, they facilitated chaos via their technical skills—juxtaposing words that rhymed and unrolling cogent narratives. Nas' legendary debut Illmatic is perhaps the best exemplification of this notion; his lyrical dexterity meticulously conveyed the stress and nihilism of the Queensbridge Projects through vivid tales of betrayal, sex and violence. The unadulterated grittiness of his lyrics walked lockstep with polysyllabic precision.
As time went on, this "ordering" adopted a conservative masculinity. Rap tales, which were purported to be of genuine origins, held the highest currency in rap. Opulent vice, antagonistic views towards women, gays, etc. were typically excused (and sometimes encouraged) so long as the artist could order chaos and create a product that felt real. As rap's mainstream success went wild, so did this red-eyed ethos. After Kool G Rap and Big Daddy Kane's alpha classics, Jay-Z and Diddy's exuded dapper metro-sexuality and the ultra muscular DMX and 50-Cent often rapped shirtless, like they were rapping boastful wrestling monologues. Of course, trends, especially in rap, never last forever.
Many will credit Kanye West's classic 2004 debut The College Dropout as the record that outsmarted the alpha rap gatekeepers and gave a blueprint to a generation of artists such as Kendrick Lamar, Chance the Rapper, etc. who weren't part of rap's letterman jacket-clad in-crowd. However, while Kanye's album did fuse the worlds of social-justice minded rappers like Talib Kweli with rakish lyricists like Ludacris, Kanye's album is predated by N.E.R.D.
Pharrell and Chad Hugo, (collectively known as the Neptunes) were simultaneously producing records for Britney Spears and Jay-Z, Backstreet Boys and Ol' Dirty Bastard. Adding Shay Haley, the trio went by N.E.R.D. and released In Search of…, a record that was more songful than lyrical and synthesizers that were more bubblegum than hormonal club-banger. For example, up until this point, rap music had depicted strip clubs as a place to verify status; like a casino cashier, the club was seen as a place to exchange capital for nudity. However, on N.E.R.D's subversive "Lapdance," the strip club is seen as a feminine museum where ogling dweebs drool in awe of their curvaceous muses.
With their newest effort, No One Ever Really Dies, N.E.R.D. returns to a hip-hop landscape where chaos guffaws at order, as limiting and outdated. Many rappers now sing their own choruses in between purposely non-sequitur verses, while dressed in psychedelic oversized shirts. While N.E.R.D.'s original output felt disruptive, No One Ever Really Dies should be able to slip right into the current zeitgeist of chaos-loving lyrical gremlins. The album kicks off with an attempt to reignite "Lapdance" with the bouncy "Lemon," which features a bouncy verse from Rihanna. The banger is followed up with "Deep Down Body Thurst" where a lounge-singing Pharrell's croons against border-walls and on our insignificance to the galaxy's grand scheme.
Jams like the seven-minute "Lightning Fire Magic Prayer" display the masterful layering between instrumentation and vocals that propelled them beyond just hip-hop producers and into ubiquitous stardom. Similarly, "Voila," which features Gucci Mane and Wale, is a reminder that quirky eccentricity is never lurking far from N.E.R.D.'s unique breed of pop-music.
N.E.R.D. has always summoned similar spirits as Funkdelic, infusing their pop-music with mysticism. This can best be heard on "Secret Life of Tigers" and the Andre 3000-featuring "Rollinem 7's" where the Outkast alum is in full oddity glory, rapping "pterodactyl" with "fractal" and "Alaska." In fact, much of the album, which also hears guest verses from other contemporary oddballs such as Future, Kendrick Lamar and M.I.A., feels like a spiritual bonfire celebrating the current prominence of youthful strangeness. For Kendrick Lamar's hyperspeed delivery or M.I.A.'s political party anthems, N.E.R.D.'s return is almost like a spaceship returning to Earth to collect its otherworldly kinfolk.
In 2001, N.E.R.D. was a strange group and In Search of… was a strange album that had no linear agenda. In 2017, No One Ever Really Dies fits right in and the only thing that is truly strange is that, despite Pharrell's bulging celebrity and the Neptunes' star-powered production credits, the group still knows how to be strange.
Similar Albums: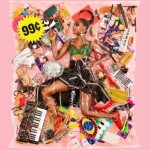 Santigold – 99 Cents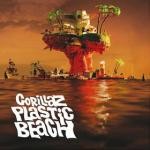 Gorillaz – Plastic Beach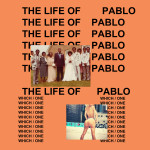 Kanye West – The Life of Pablo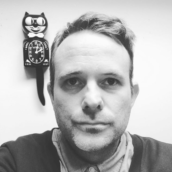 Paul Glanting
If a meteor was just hours away, Paul Glanting would recall that he has been in a Lil Wayne music video and has a 4.7 (out of 5) on Rate My Professor. He is at work on his first novel, Adjunct Megafauna.