Celebrate the Catalog: David Bowie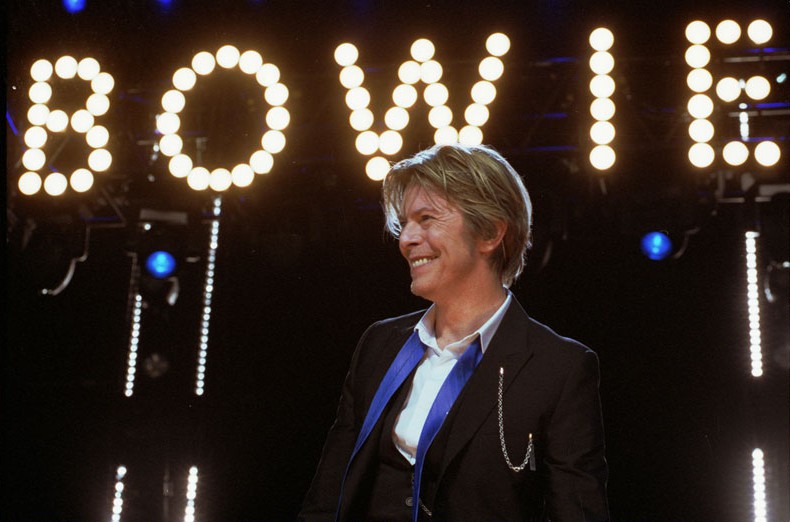 He's gone by many different names and played a variety of different roles over the years—Ziggy Stardust, Aladdin Sane, The Thin White Duke—not to mention having portrayed the likes of Nikola Tesla and Andy Warhol in film. He's been a glam rocker, a soul crooner, a hippie folk singer, a space obsessive, a sexual provocateur and a fashion icon. And depending upon whom you ask, he may or may not be an alien. He is David Bowie, and his contributions to popular music are immeasurable, though this, in a way, is our own futile attempt to do so.
In January, Bowie celebrated his 66th birthday by releasing his first new single in 10 years, the beautifully abstract "Where Are We Now?" And it's almost shocking to think Bowie had gone an entire decade without releasing a new album. Prior to that, the longest interval was six years, and even then he was still making music with Tin Machine.
Looking back, however, it's astonishing to think that the chameleonic singer, songwriter and performer has managed to sustain the kind of momentum he has for more than four decades. It's not been without a few fizzles and stumbles, and even his first album was sort of a misfire, but more than half of his catalog is absolutely essential, and another quarter is still highly recommended. And maybe even a little sliver of the remaining quarter is at least decent. Not that the man's record is perfect, but with albums like Hunky Dory and Low in his discography, it's pretty easy to overlook the ones that didn't work out as well.
However, I'm not here to do that. This is a thorough look at Bowie's catalog, from his psych-folk beginnings on up to the modern era. Here's our take on the man's massive body of work, all David Bowie albums rated, examined and celebrated for the great works they are (most of them anyway).
Photo by Adam Bielawski, creative commons (CC BY-SA 3.0)
Ground Control to Major Tom
In the pantheon of legendary discographies, the legend often holds that it's the second album that doesn't go over well for many artists, but in the case of David Bowie, it's the first that, in hindsight, proved the most inconsequential. Released when he was only 21, David Bowie bears little resemblance to the artful experimentation that would come to define most of his career. It's a far cry from the bold glam rock that he would perfect only a half-decade later, and for that matter, the even stranger turns toward electronics and powerful art rock later on in the '70s and early '80s. Instead, Bowie, still finding his voice (though his literal voice is very much the singularly bold one that's remained constant throughout his career), flits through whimsical psychedelic folk in the vein of Syd Barrett, touched up with a bit of Burt Bacharach. There's plenty to enjoy here and there, from the orchestral "We Are Hungry Men," to the lush hippie Peter-Pan-syndrome ballad "There Is a Happy Land," and, most spookily silly of all, "Please Mr. Gravedigger." But most of the album tends to breeze by in a whir of twee-pop saccharine. It's all well executed and plenty colorful, but a bit light on material to sink one's teeth into. Maybe it's not exactly fair, holding this young, naive bit of pop up to the heights Bowie would later achieve and ultimately hold onto for decades, but there's no getting around that this isn't a terribly interesting album. And frankly, even an artist such as Bowie, who has redefined pop music several times over, could withstand a few blemishes like this without much of a dent in his legacy.
Rating: 5.5 out of 10

David Bowie (a.k.a. Space Oddity)
(1969; Philips)


Bowie's first real reinvention arrived only two years after his debut, the British singer/songwriter, at 23, making a fairly significant move away from bubbly '60s psych-pop and into epic folk rock. However, it bore the same name as his debut, almost as if to indicate that the first album never really happened. There's a debut album named David Bowie, and this is the beginning of the story, if only that were true. But this, in a way, is the beginning of the larger story — Bowie finding himself as an artist and chasing his ambition. And the manner in which Bowie celebrates his true coming-out party is quite dramatic. The first track, classic rock radio staple "Space Oddity," is among Bowie's most beloved songs, with good reason. A soaring, psychedelic folk odyssey (or oddity) whose storyline surrounds the tale of an astronaut both awed by the majesty before him and isolated from the rest of the world, it's significantly more touching and emotional than anything Bowie had recorded beforehand, and that includes "The Laughing Gnome." It, maybe unfairly, overshadows the rest of the album, but it's also far from the only highlight. The eight-minute "Cygnet Committee" takes on various movements, twists and turns, revealing a complexity in Bowie's songwriting that, frankly, hadn't even been hinted at on past songs. Likewise, the two-part "Memory of a Free Festival" leaps from harmonium-driven folk dirge to huge, psychedelic sing-along (and there are few sing-alongs as nihilistically hedonistic as "The sun machine is coming down, and we're gonna have a party"). Then again, at this point, Bowie has gotten comfortable enough to include a pisstake ("Don't Sit Down"), so screwing around isn't necessarily out of the question. But while there's a teeny tiny bit of filler here, David Bowie, or Space Oddity or Man of Words/Man of Music as it has been issued at various times, is the first step of Bowie transitioning not just into a good artist, but a great one.
Rating: 8.5 out of 10

The Man Who Sold the World
(1970; Mercury)


In the photo accompanying The Man Who Sold the World, and the case of later reissues adorning it, a long-haired and androgynous gown-clad David Bowie reclines on a couch, foreshadowing the glam makeover he'd soon undertake. But he hadn't quite made the transition just yet. Still, something has changed. Or, in a more accurate sense, everything has changed. Now removed as far as possible from his youthful first go, Bowie had, with The Man Who Sold the World, taken on a sound far more complex and dense than anything he had attempted before, even with "Space Oddity." But to put it in terms of the stylistic trends of the time, it's less Donovan and a lot more Sabbath. "The Width of a Circle," the album's massive, eight-minute opening track, is a majestic and crushing opus, still arty and abstract, but rocking hard in a way that Bowie had only vaguely hinted at before. And I mean vaguely. This track booms, squeals and thunders.
And thus begins the album that marks Bowie's first full-length artistic triumph, no doubt made all the stronger thanks to the first appearances by two of Bowie's most prolific and masterful collaborators, producer Tony Visconti and guitarist Mick Ronson. Ronson, in particular, is a star player here, turning out some excellent and suitably heavier guitar riffs on tracks like "The Supermen" and "Savior Machine." Some of Bowie's art folk background lingers, with odd flourishes of flute on the otherwise ominous "All the Madmen" and the whimsically disturbing refrain "Oh, by jingo" on "After All." But the material, overall, has a heavier, darker feel, but more importantly, feels more cohesive and powerful. And with the title track, Bowie issued, alongside "Space Oddity," one of his first truly immortal tracks, its exotic and psychedelic feel moving away from the British heavy metal sound of much of the album, yet standing firm as part of a magnificent collection that finds Bowie on the ascent toward the peak of his creativity.
Rating: 8.9 out of 10

Hunky Dory
(1971; RCA)


It can't have been a coincidence that David Bowie's fourth album, Hunky Dory, began with a song titled "Changes." For Hunky Dory, Bowie's first unqualified masterpiece, and arguably the best album of his career, marks a truly pivotal moment for the singer-songwriter. In his first three albums, Bowie tread a lot of ground and leapt from one style to the next fairly nimbly, but on Hunky Dory, he not only attempted yet another new approach, but one that contained multitudes. While another year would pass before Bowie would embrace glam-rock full-bore, Hunky Dory contains the seeds that would propel him there, chiefly "Changes" and Velvet Underground homage "Queen Bitch." But that only tells part of the story. Elsewhere he takes on lighter, vaudevillian pop ("Kooks" and "Fill Your Heart," the latter of which was co-written by Paul Williams of "The Rainbow Connection" fame), art folk ("Andy Warhol"), cabaret pop ("Oh, You Pretty Things!") and orchestral pop ("Quicksand," "Life on Mars?", "The Bewlay Brothers").
It's worth noting that the sleeve credit on Hunky Dory reads "produced by Ken Scott (assisted by the actor)", the actor in this case being Bowie himself. On Hunky Dory, he can be seen as taking on a variety of different roles. Most of the time, that role is artful troubadour, paying tribute to the likes of Warhol, Dylan and Lou Reed. But Bowie doesn't just explore different sounds on Hunky Dory, he's also leaping into different thematic realms. "Changes," though treated with a campy flair, touches on the nature of artistic identity and reinvention, and what time does to that identity. On "Oh You Pretty Things," he explores sexual identity, and in "Life on Mars?", he sings one of the most powerful paeans to escapism ever written —if that's what it's really about. In fact, the song is fairly oblique; Bowie had begun a technique of splicing up his lyrics so that they're read out of order, lending them a surrealist quality. But the inspiration for "Life on Mars?", depending upon which Bowie story is the most convincing, is either a parody of Frank Sinatra's "My Way," or rather, a simple love song. Either way it's a statement of jaw-dropping beauty.
Hunky Dory is the sort of album that comes along once in an artist's career, should he happen to be blessed with superhuman abilities. It's absolutely perfect. And yet, it's only the first of a half-dozen or so similarly flawless albums in Bowie's history.
Rating: 10 out of 10
Ziggy Played Guitar

The Rise and Fall of Ziggy Stardust and the Spiders from Mars
(1972; RCA)


So, you're a young performer who has just released an album that will go down in record books as one of the strongest rock albums of all time — what do you do next? Why, if you're David Bowie, you release yet another album of similarly unimpeachable caliber. But why stop there? Why not up the ante and make this one a complex concept album about a rock star prophet who foretells a starman who will arrive to save the world at the dawn of the apocalypse? And for that matter, why not turn it into the defining glam-rock album of the 1970s?
Yes, Ziggy Stardust is all of these things — a linear narrative told through science fiction and rock and roll excess, sex, drugs and spaceships. Admittedly, it's a little difficult to glean the whole story from the songs themselves, given how much of a penchant Bowie has for abstraction. Take the stunning "Moonage Daydream," which features not only one of the most gorgeous arrangements in Bowie's catalog, but some outtasite guitar work from Mick Ronson. Bowie begins the song by incanting, "I'm an alligator/ I'm a mama-papa comin' for you/ I'm a space invader/ I'll be a rock-n-rollin' bitch for you." Presumably it's a love song (and for what it's worth, my wife and I chose it as part of our wedding playlist), but it's definitely not a straightforward one.
But elsewhere, Bowie's vision grows clearer, foretelling the dismal fate of the world on "Five Years" and later signaling the arrival of its alien savior on "Starman." Then again, on the rollicking "Suffragette City," the name of the game is rock `n' roll excess, inspired by Little Richard and initially written for Mott the Hoople (who went with "All the Young Dudes" instead). The Rise and Fall of Ziggy Stardust and the Spiders from Mars is on paper a strange bit of science fiction, but the record itself is one of the great rock `n' roll LPs of the 20th century. It's emotionally charged, but endlessly fun. And if there's a dive bar in the world that doesn't have it on the jukebox, then you're probably better off drinking somewhere else.
Rating: 10 out of 10

Aladdin Sane
(1973; RCA)


If Ziggy Stardust was the full realization of David Bowie as a glam rock artist, then its follow-up,Aladdin Sane, was Bowie taking glam rock to practically every extreme imaginable, without ever pushing beyond the six-minute mark (that was best left to Cockney Rebel). Playing off the phrase "A lad insane," the album offers another permutation of the Ziggy Stardust character, to a degree. And the album is also campier than anything he had done before, offering up raunchy material like "Cracked Actor," a T. Rex homage in "The Prettiest Star" and a suitably sassy cover of the Rolling Stones' "Let's Spend the Night Together." And yet, Aladdin Sane is also a far weirder album in parts than Ziggy was. The quasi-title track, "Aladdin Sane (1913-1938-197?)," is an arty and abstract ballad that's built largely from the contrastingly stark and improvisational piano playing by Mike Garson. "Time," meanwhile, has a theatrical quality that carries shades of Weill and Brecht, which in retrospect makes the connection to Ewan McGregor's Curt Wild character in Velvet Goldmine all the clearer. But at its best, it's still just a great rock album, as best displayed in a track such as "Panic in Detroit," my personal favorite from the bunch.
Rating: 9.5 out of 10
After four straight albums of immense artistic growth, and with three of those four being pretty much perfect, Bowie coasted a bit by releasing Pin-Ups next. Pin-Ups is a pretty straightforward covers album, comprising mostly `60s-era British invasion and psych-rock tracks from the likes of the Kinks, Pink Floyd, The Who and the Yardbirds, and they're all fairly decent. But Bowie never shied away from putting covers on any of his other albums, and most of the time they were a lot more interesting. In fact, the same year's Aladdin Sane included a pretty ripping version of the Rolling Stones' "Let's Spend the Night Together" that pretty much outshines anything here. Which isn't to say this is a bad album. In fact, it's pretty fun, just pretty inconsequential in the scheme of things. Even a musical genius gets to take a pass now and then.
Rating: 7.0 out of 10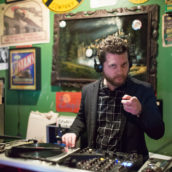 Jeff Terich
Jeff Terich is the founder and editor of Treble. He's been writing about music for 20 years and has been published at American Songwriter, Bandcamp Daily, Reverb, Spin, Stereogum, uDiscoverMusic, VinylMePlease and some others that he's forgetting right now. He's still not tired of it.