Aberdeen, Wash. unveils Kurt Cobain statue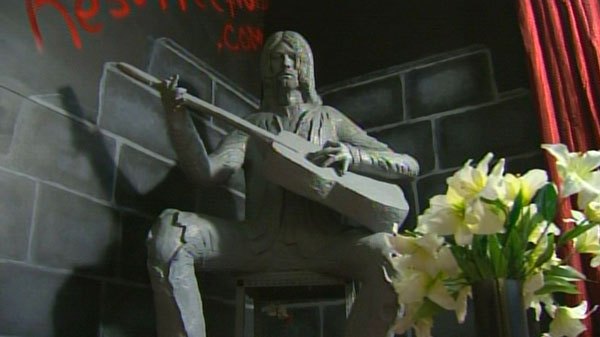 Aberdeen, Washington — Kurt Cobain's hometown — celebrated Kurt Cobain day yesterday, in honor of the late Nirvana frontman's 47th birthday, according to a report from Stereogum. To celebrate, the town unveiled a Kurt Cobain statue , which you can see above and below and is … boy, it's really something isn't it? I mean… the statue is crying. The statue is crying?!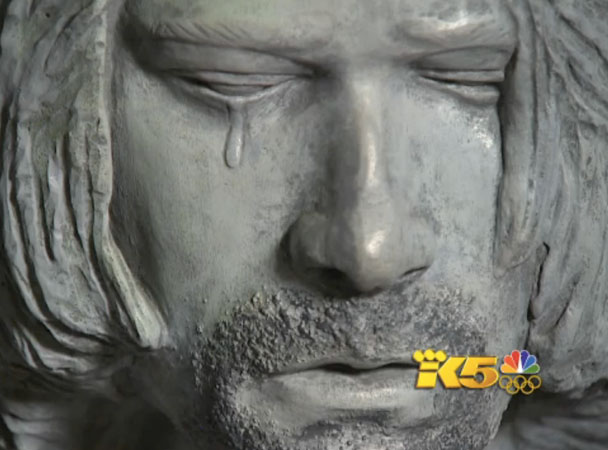 Right. Well, the celebration also included a live set by local band Gebular, and an appearance by Cobain's first guitar teacher. But while that's fairly unimpressive on its own, the report Seattle NBC affiliate King 5 seemed to just make it all that much worse. The anchor, for starters, refers to Cobain as a "well known heroin addict who shot himself more than 20 years ago," while a reporter adds, "he's not exactly George Washington." We're not saying that isn't true; we're just saying maybe they should listen to In Utero a few more times before making "well known heroin addict" the lede.
You can watch the report on Kurt Cobain Day below and see the awkward celebration of Cobain, the trainwreck of a local news broadcast, and more of the statue, which we're hoping raises interest in tourism to Aberdeen.