For more than three decades, Sub Pop Records has been one of the most important imprints in distributing and introducing independent music to underground audiences. Though it doesn't often stay underground; see Nirvana and The Postal Service for evidence of that.
Back when Sub Pop turned 20, we published a list of 20 essential Sub Pop recordings to honor the work that they've been putting out over the years. But many more years have passed since then, and it felt only right to build on that original 20 with 15 more albums, both to keep it up to date and to showcase an even more diverse selection of albums. It's a legendary label for a reason—dive into our picks for the best Sub Pop albums.
Update: This feature originally published in 2008 and has been expanded.
Note: When you buy something through our affiliate links, Treble receives a commission. All albums included are chosen by our editors and contributors.
---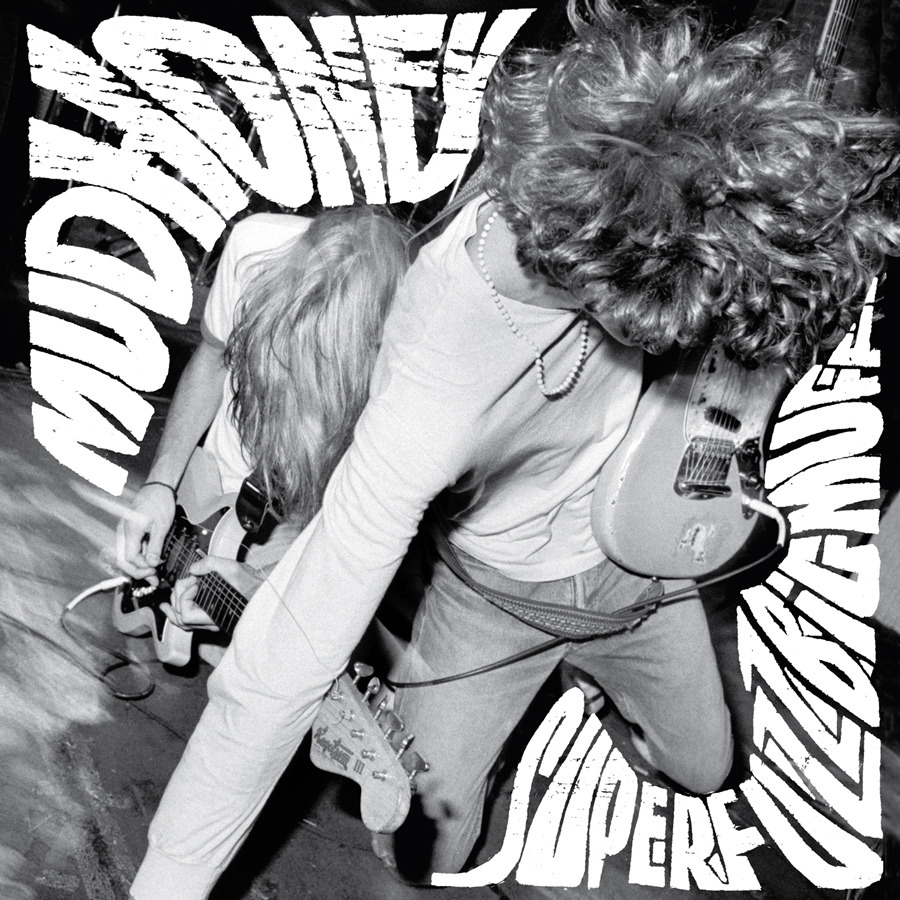 Mudhoney – Superfuzz Bigmuff
It's probably best to start from (almost) the beginning. Mudhoney may not have technically been the first grunge band, but they're definitely one of the first, one of the most influential, one of the best, one of the most consistent and longest running grunge bands, as they're still cranking out fuzzbox anthems to this day. Superfuzz Bigmuff is pretty much the definitive grunge release, brief but loud and chock full of great songs. Seeing as how Sub Pop re-released it as a double disc set just this year, you can now get it with all the trimmings, including a disc of live recordings, and early singles like the legendary "Touch Me I'm Sick."
Listen/Buy: Bandcamp | Merchbar (vinyl)
---
Nirvana – Bleach
I think we can all agree that not including Bleach on a list of Sub Pop's best would be sacrilegious, possibly illegal. Bleach wasn't necessarily Nirvana's best album (that'd be In Utero, fight me), but considering what it started, it doesn't have to be. Recorded for $600 and a big distorted mess, Bleach showed hints of everything that Nirvana was about to become. There were punk-fueled rants such as "Negative Creep" and "School," meaty rockers like "Blew," catchy singles such as "About a Girl," and Sub Pop singles club debut "Love Buzz." Everybody knows this album front and back, and if they don't, well, sacrilege, illegality, etc. You get the idea.
Listen/Buy: Bandcamp | Turntable Lab (vinyl)
---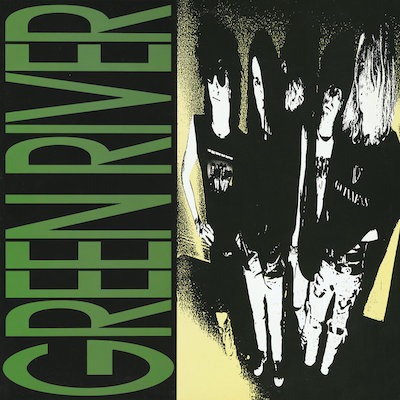 Green River – Dry as a Bone/Rehab Doll
On Sub Pop's website, the line above the tracklisting on Green River's Dry as a Bone reads: "before alternative sucked." That pretty well sums it up, though to the uninformed, Green River was essentially the flagship grunge band in Seattle. Featuring soon-to-be members of Mudhoney and Soundgarden (and a few later-to-be members of Pearl Jam) Green River played dense and meaty power chords and accessible melodies that ultimately came to be known as what we now (or at least in the '90s) recognize as alternative. But they're right, it did eventually start to suck, and this band was doing it first.
Listen/Buy: Bandcamp | Merchbar (vinyl)
---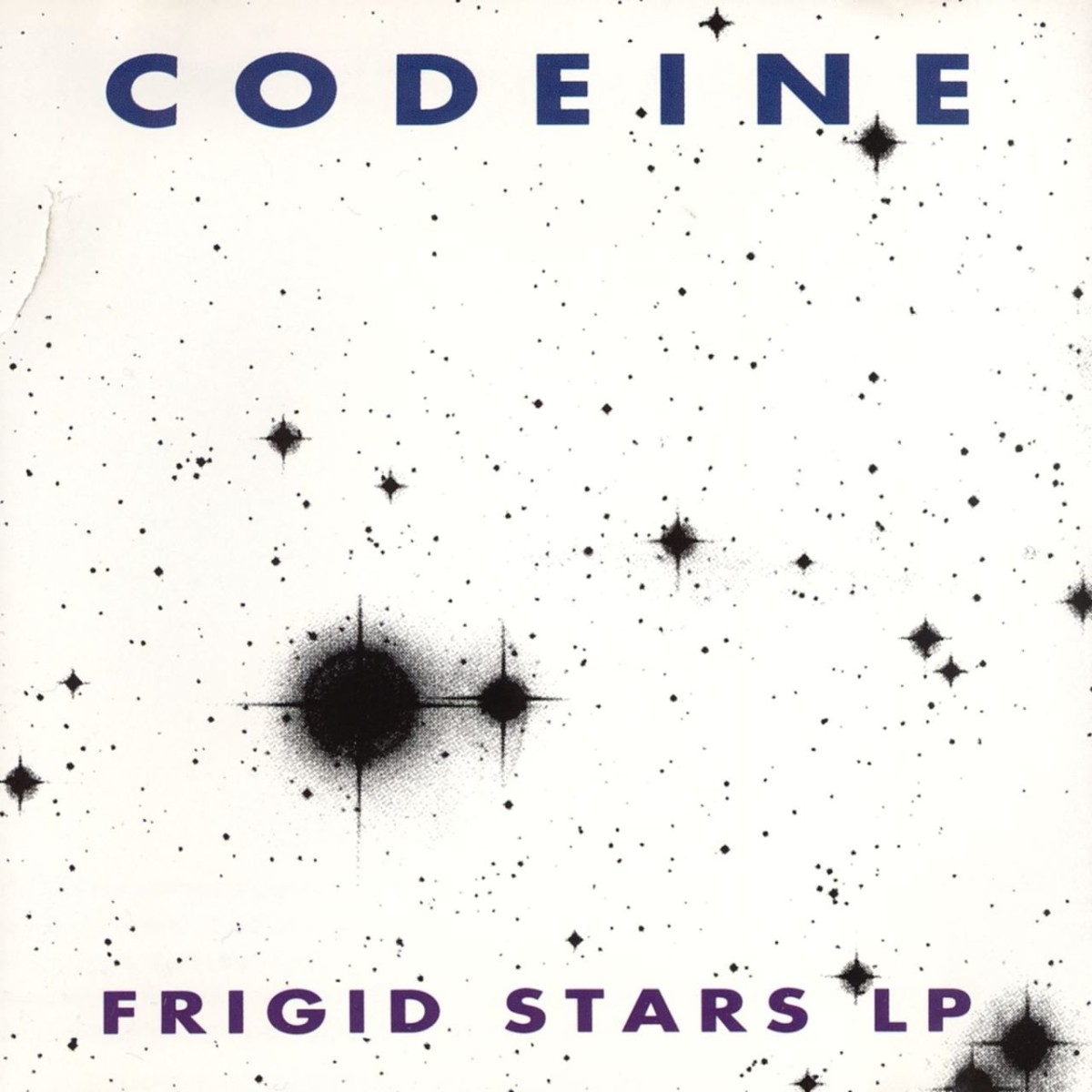 Codeine – Frigid Stars LP
When introduced to the world in 1990, Frigid Stars (later reissued by Numero Group) revealed Codeine as harbingers of a new movement of bands playing rock music at dramatically decreased BPMs. A glacial, dreamy rock band with big guitars but no particular hurry to get to wherever it is they're going, Codeine were something different. Chris Brokaw's guitars were distorted and reverberated (which would come to be a trademark in his other band, Come, as well) but never burdened by the need to get anywhere fast. But this slow and steady pace left room for melodic crystallization. Where so many others rushed toward a finish line in each song, Codeine took their time, allowing scenery to unfold and space to open up. It's amazing just how breathtaking art can be when you don't rush through it.
Listen/Buy: Spotify | Merchbar (vinyl)
---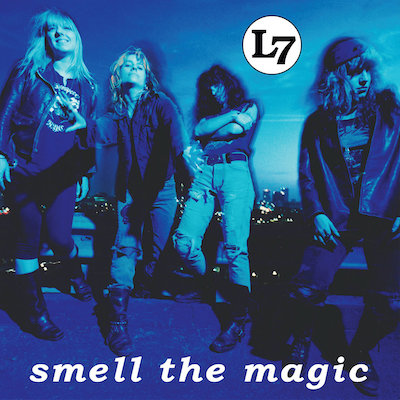 L7 – Smell the Magic
L7 hailed from Los Angeles, a few thousand miles from the epicenter of the grunge explosion in the Pacific Northwest in the late '80s and early '90s. Yet the group often found themselves mentioned in the same breath as grunge's luminaries in large part due to their similarly rowdy, sludgy rock sound that found them in a similar league as bands such as Mudhoney and Melvins. It also didn't hurt being on Sub Pop, a label once synonymous with the sound before branching out into everything from noise to experimental hip-hop. Smell the Magic is as ferocious and incendiary as anything released during the era, a bombastic rock 'n' roll record caked in filth and a bad attitude, sardonic lyrics and a thirst for confrontation. Where bands like Jane's Addiction usurped the Sunset Strip metal sound in favor of an entirely different kind of glam sleaze, L7 cut through the bullshit and kept it raw.
Listen/Buy: Bandcamp | Merchbar (vinyl)
---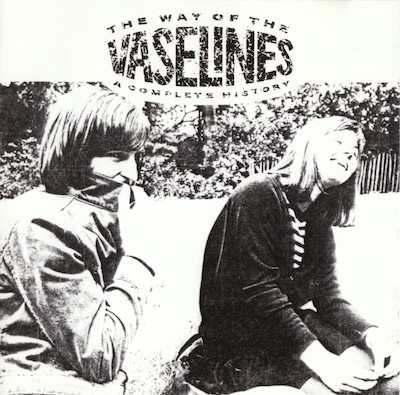 Vaselines – The Way of the Vaselines
The Vaselines were reportedly Kurt Cobain's favorite band, often cited in interviews and covered not once, not twice, but thrice, by Nirvana. Though their music, aesthetically, had little in common with Nirvana's, their sense of humor and knack for melody definitely spilled over into Kurt Cobain's artistic vision. Nonetheless, this collection of the band's work may not be a studio album proper—and was later reissued as Enter the Vaselines—but each track is a gem, and it's easy to see what Cobain saw in this jangly Edinburgh pop group.
Listen: Spotify
---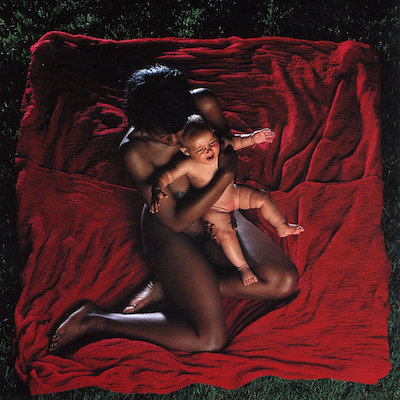 The Afghan Whigs – Congregation
Cincinnati's The Afghan Whigs fit in comfortably alongside the louder, grimier bands on the Sub Pop roster in the early '90s, but brought a soulful twist to their array of distorted guitars and emotionally charged anthems. They took the grungy sound that so many of the label's best bands fine-tuned and added a sexy swagger to it as well. Tracks like "Turn on The Water" and "I'm Her Slave" combined a dirty rock sound with funk and soul for a late night trip into intoxicated, sensual darkness.
Listen/Buy: Bandcamp | Merchbar (vinyl)
---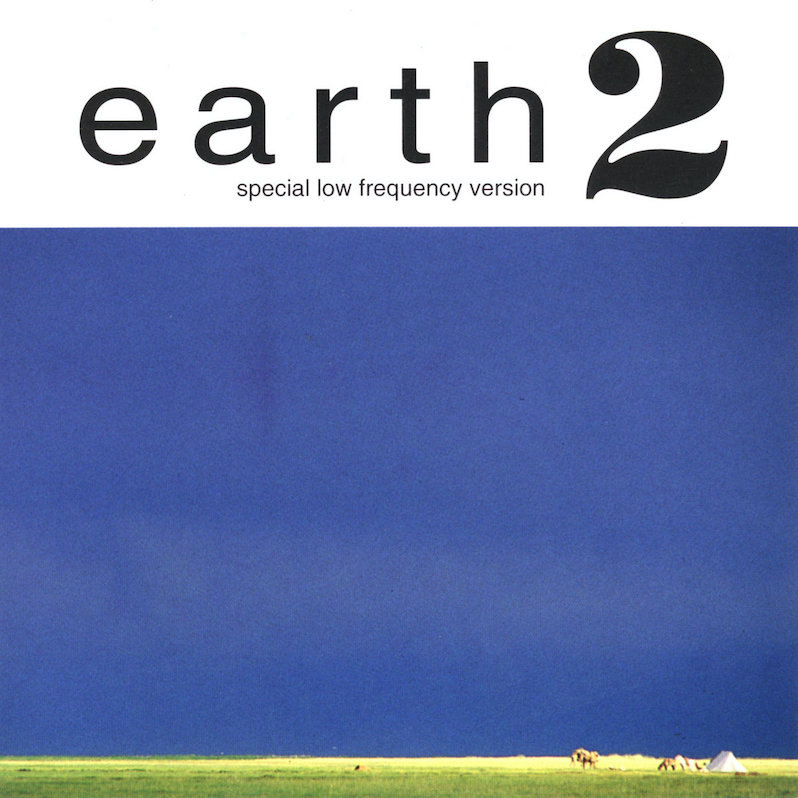 Earth – Earth 2: Special Low Frequency Version
That Earth's name was also once briefly the moniker of heavy metal godfathers Black Sabbath suggests perhaps a more immediate style of stoner metal, but Earth's debut album is a sacred tome of drone-doom, with three lengthy low-end-heavy dirges that cover four sides of vinyl. Composed almost entirely of guitar, Earth 2 juxtaposes recurrent drones of feedback and noise against Dylan Carlson's muscular, slo-mo riffs in a set of pieces that feel more like spiritual vibrations rather than rock anthems. A lot of bands borrowed heavily from this album in its aftermath, though Carlson and company would eventually transition into more eclectic showcases for post-rock and doom country. Earth 2, however, remains their mightiest roar.
Listen/Buy: Bandcamp | Turntable Lab (vinyl)
---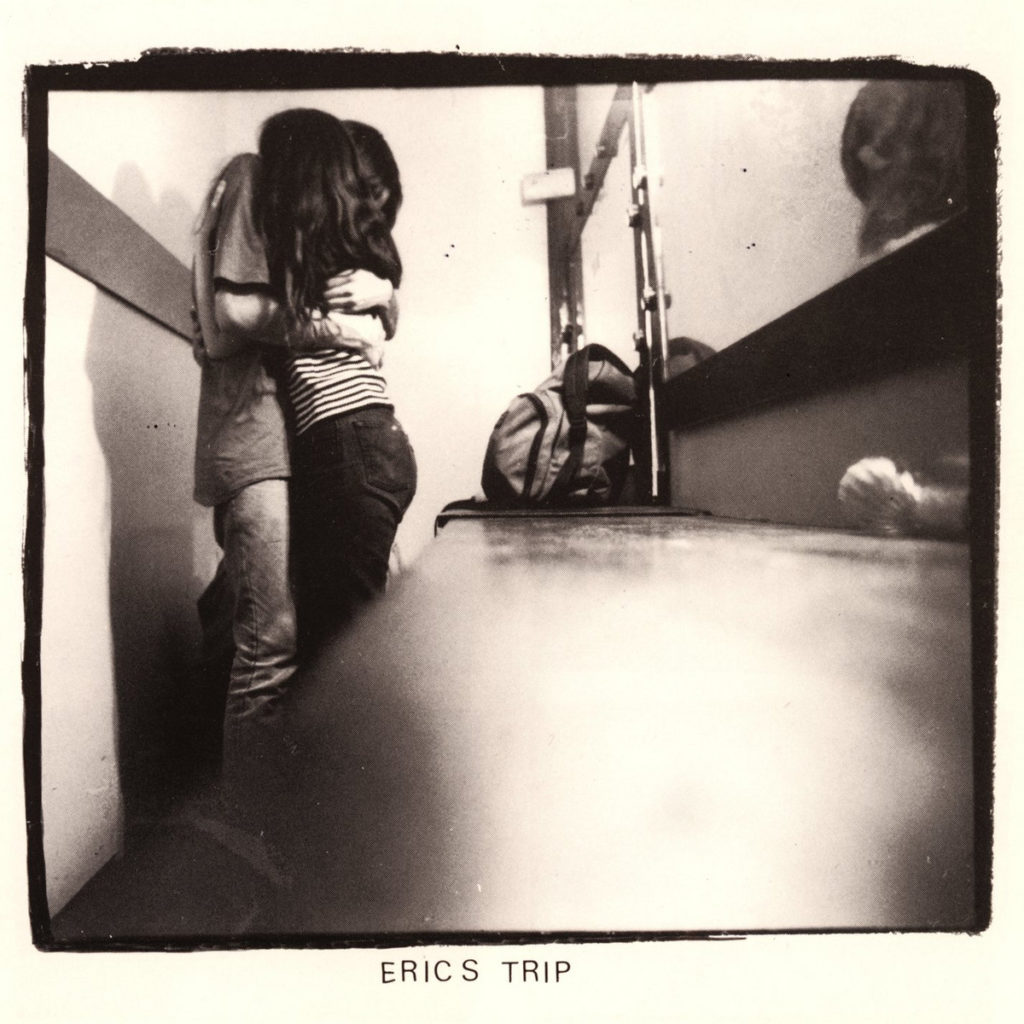 Eric's Trip – Love Tara
New Brunswick's Eric's Trip released only three albums during their six years together, and certainly made the most of that time, later on unearthing two albums' worth of unreleased, archival material. Love Tara remains their mission statement, a lo-fi set of scrappy punk-pop, indie rock and strummy folk that felt like a template for a generation or more of four-tracking indie rockers. Songs like "Anytime You Want" and "Follow Me" showcase a raw immediacy, while the more darkly sedate "Secret for Julie" displayed their penchant for more nuanced and haunting material. Part of me keeps expecting this to become a late-performing TikTok hit, but until that happens, cult classic will have to do.
Listen/Buy: Bandcamp
---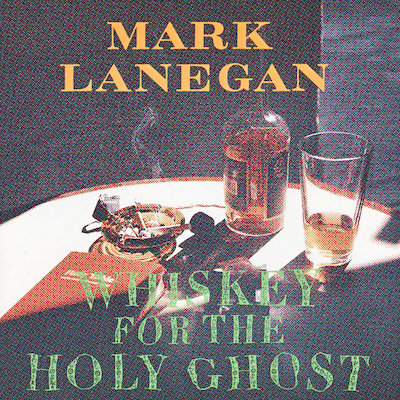 Mark Lanegan – Whiskey for the Holy Ghost
I couldn't very well include one Gutter Twin and not the other, now could I? Didn't think so. While Lanegan was very much a part of the grunge scene as frontman for The Screaming Trees, his solo material was something very different altogether. He played a dark and ragged sort of balladry, equal parts Nick Cave, Johnny Cash and Tom Waits, which was a markedly different sort of project than that with his full-time band. Afterward, he became a member of Queens of the Stone Age, among other various and diverse projects, but there's no denying the eerie power of the late singer/songwriter's tobacco-stained midnight laments.
Listen/Buy: Bandcamp | Amazon (vinyl)
---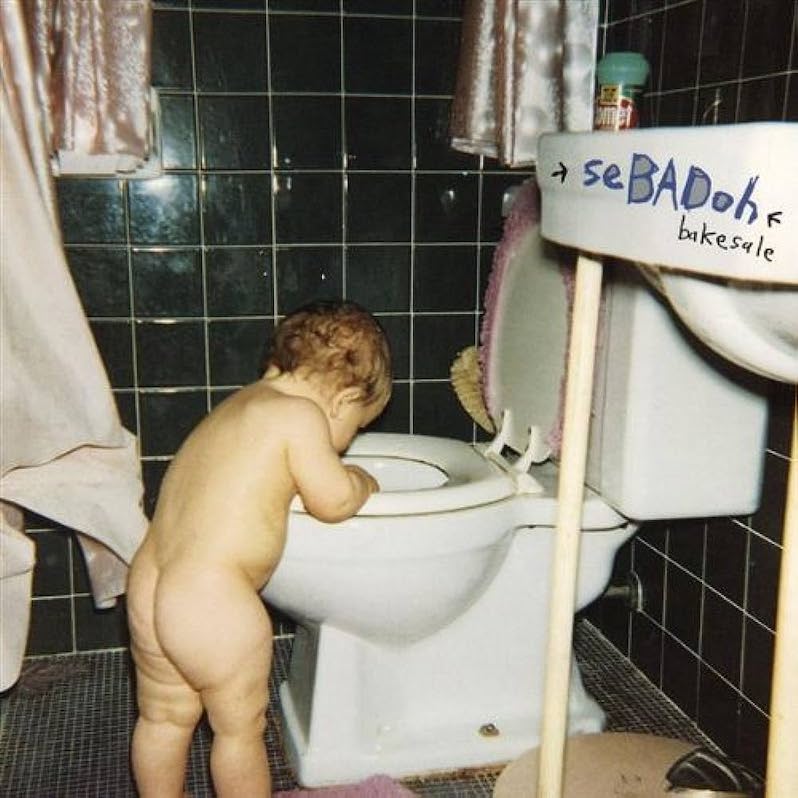 Sebadoh – Bakesale
Sebadoh's had some great records in their day, and the peak of their creative output was this 1994 gem, which even found them a radio hit in "Rebound," and prime time cable exposure on the short lived Live from the House of Blues. Though some may side with Bubble and Scrape, seeing as how it was the last album to feature the band's original drummer Eric Gaffney, Bob Fay holds his own here, and Lou Barlow and Jason Loewenstein's best songs, pretty much ever, are on this very record. It's a lo-fi masterpiece, plain and simple, chock full of emotion, fuzz and snot. From peppy singles like the aforementioned "Rebound" and "Skull," to the high speed "Give Up" and intense "Not Too Amused," there's nary a bad track.
Listen/Buy: Spotify | Turntable Lab (Vinyl)
---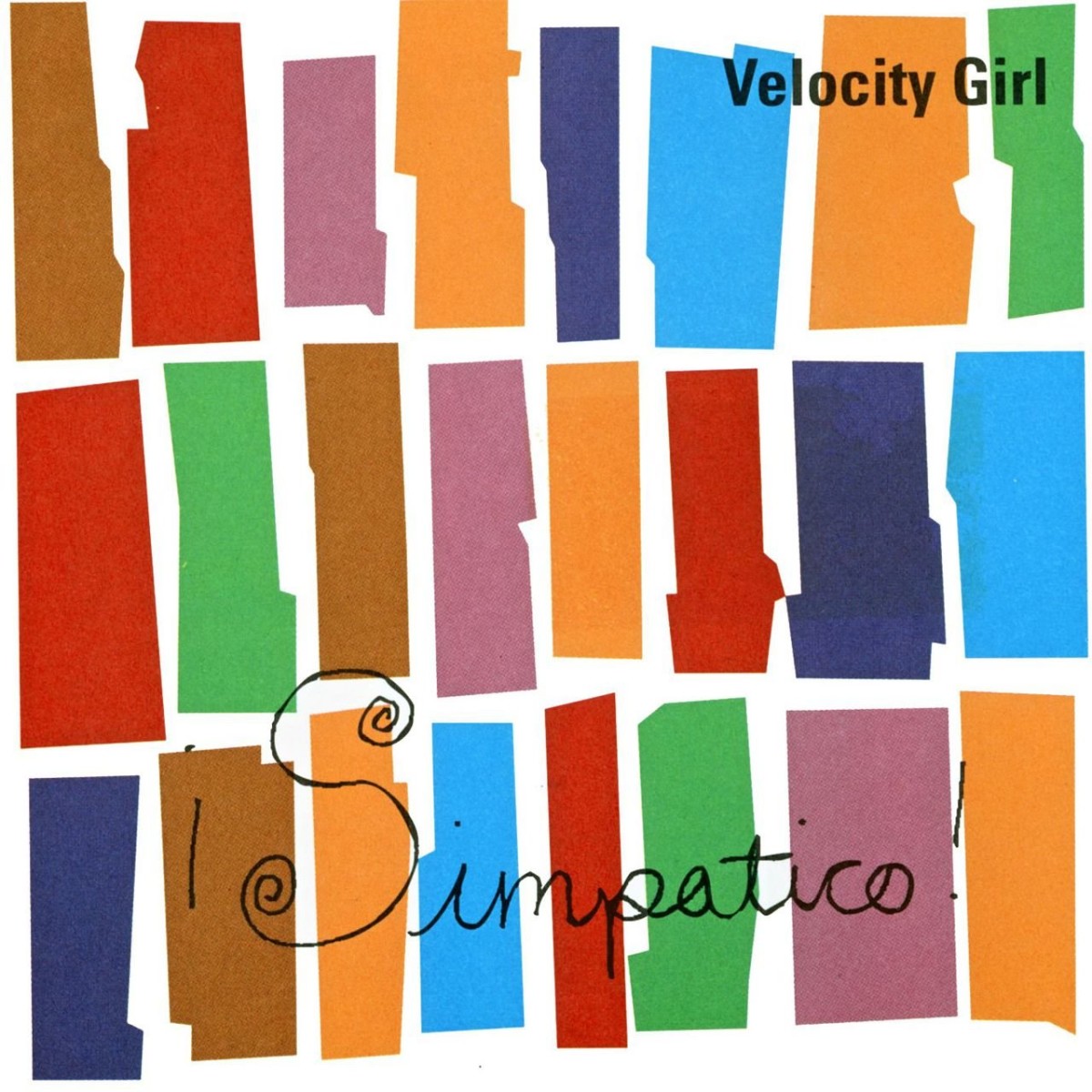 Velocity Girl – Simpatico
Bringing yet another micro-genre to the label in the early to mid-90s, Washington, D.C.'s Velocity Girl played a shoegazer-meets-power pop sound that critics dubbed "bubblegrunge." That sound reached a new peak of glossy perfection with the John Porter-produced Simpatico. Tracks like "Sorry Again" and "Rubble" revealed just how deep this band's hooks sink in, and "Hey You, Get Off My Moon" found Sarah Shannon's sweet and sugary vocals awash in a dreamy ballad of sorts. As Simpatico proves over and over again throughout its duration, Velocity Girl were one of the most unabashedly fun groups to bear the Sub Pop logo.
---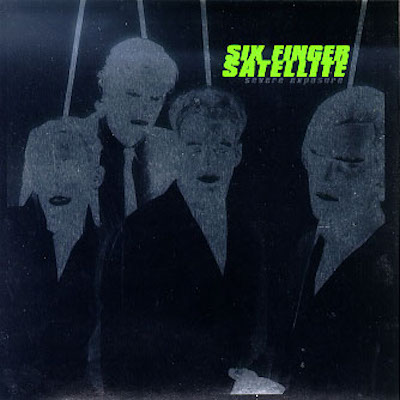 Six Finger Satellite – Severe Exposure
A silvery reflective album cover, a CD with two sides that look exactly the same, hardly any liner notes—just what, exactly, were these guys trying to pull? Once the correct side of the disc makes its way into the player, then everything comes into focus. This synth-punk foursome wielded Moogs and noise like nobody's business, churning out a snotty and inhuman noise rock brand, equally inspired by Devo and Chrome. Pre-dating the dancepunk movement by a few years, 6FS didn't exactly make music you could groove to, but rather music you could squirm, write and flail to. That's a form of dancing, right?
Listen: Spotify
---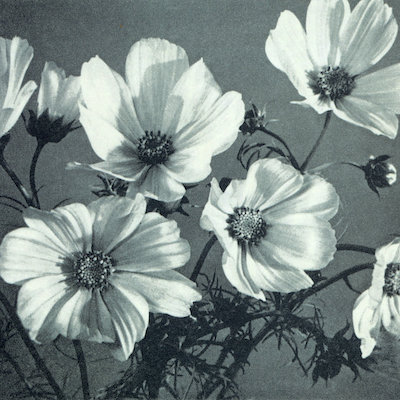 Spinanes – Arches and Aisles
Portland's Spinanes were one of the more unusual bands signed to Sub Pop in the '90s, originally consisting of Rebecca Gates and Scott Plouf, and playing minimal, but gorgeous indie pop, sans bass. After Plouf left the band to play in Built to Spill, Gates continued on with the Spinanes as a solo project, turning arguably their best album in 1998's Arches and Aisles. While Manos and Strand both were wonderful in their own rights, the third in the series was a bigger sounding, more sparkling affair. Pop rarely achieves this level of elegance.
Listen/Buy: Bandcamp
---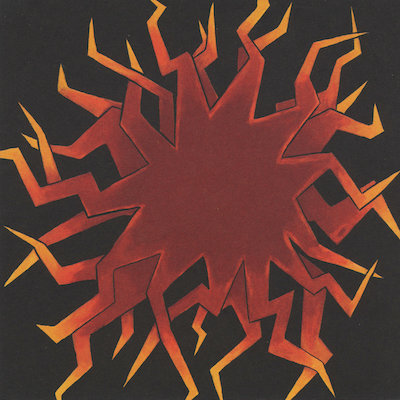 Sunny Day Real Estate – How It Feels to Be Something On
Sunny Day Real Estate released three stellar albums on Sub Pop in the '90s, and each one most certainly deserves to be here, if for no other reason than that they're all fantastic collections of songs. But instead of opting for the influential Diary or fan favorite LP2, I had to select my own favorite, How It Feels to Be Something On. In a manner of speaking, this was their OK Computer. It was a bolder, more ambitious record, with the distortion turned down just a bit, and ten powerful tunes that showed just how far this band's creativity could stretch. I still get a rush hearing "Pillars."
Listen/Buy: Bandcamp | Amazon (vinyl)
---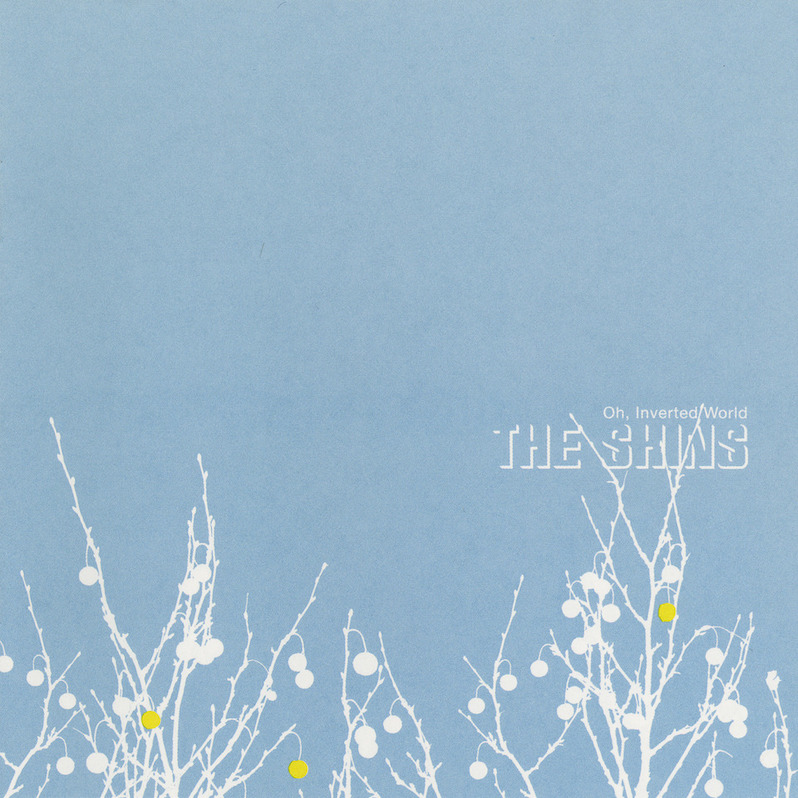 The Shins – Oh, Inverted World
Ask me on a different day and I would probably tell you that Chutes Too Narrow is my favorite Shins album. But on debut Oh, Inverted World, the then Albuquerque-based foursome seemingly arrived without warning, showing up with eleven magnificently crafted pop gems that almost certainly came from a different era. In fact, I would have bet money that "New Slang" was a cover of some great, lost song from the '60s. I would have lost that money, but it wouldn't have mattered as its sweet, innocent melodies would have kept me from getting too upset about it. Though that may be the song most frequently mentioned, and listened to, from this set, it has more than a few stiff competitors for one's attention, namely opener "Caring is Creepy," "Pressed in a Book" and the amazing closer "The Past and Pending."
Listen/Buy: Bandcamp | Turntable Lab (vinyl)
---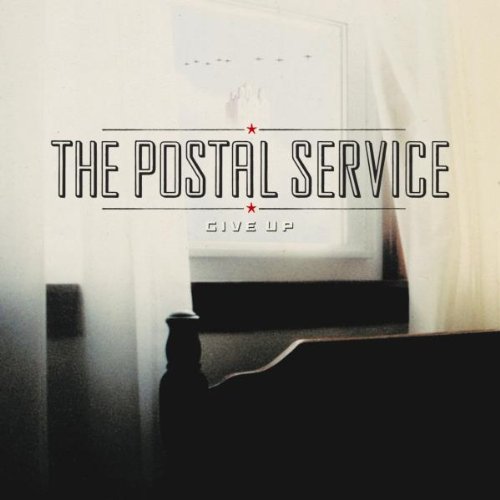 The Postal Service – Give Up
There's a certain warmth and intimacy about The Postal Service's debut despite being so rooted in electronic sounds. When Ben Gibbard and Jimmy Tamborello came up with the idea to collaborate via mail on an electronic pop record, it was a concept ahead of its time, with proof of its potential for success in prior collaboration "(This is the Dream of) Evan and Chan." It's guided by three standout singles—"Such Great Heights," "The District Sleeps Alone Tonight" and "We Will Become Silhouettes"—but between those tracks are seven more impeccable gems, from the symphonic disco of "Nothing Better" to the hypnotic "Natural Anthem" and the 8-bit surge of "Brand New Colony." For my money, it's one of the rare electronic albums that sounds good while you're curling under a blanket on a rainy day.
Listen/Buy: Bandcamp | Turntable Lab (vinyl)
---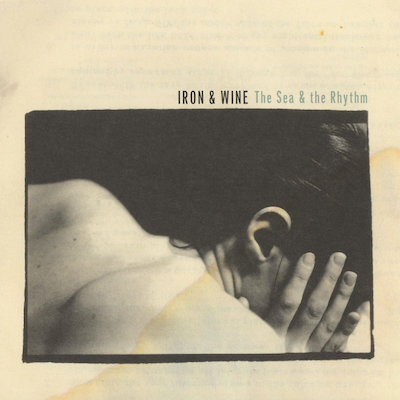 Iron and Wine – The Sea and the Rhythm
The entire recorded output of onetime Florida cinematography professor Sam Beam is spectacular, including his three Sub Pop-released studio albums and two equally sublime EPs, to the point that any of them could have been justifiably chosen for this list. The Creek Drank The Cradle was his stellar, home-recorded debut; Our Endless Numbered Days revealed higher fidelity and even some percussion here and there; and The Shepherd's Dog even found Beam rocking out a bit. I chose to go with 2003 EP,The Sea and the Rhythm, a shorter representative of his music, certainly, but among the most beautiful music Beam has made. If for no other reason than for hearing the title track and "Jesus, The Mexican Boy," it's a stunning introduction to Beam's music.
Listen/Buy: Bandcamp
---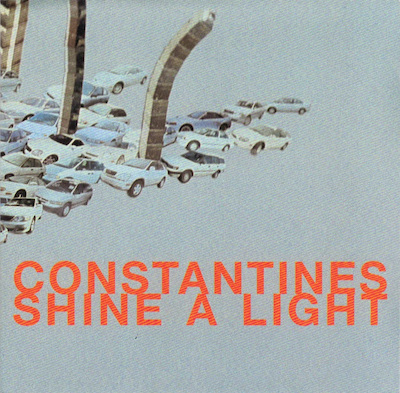 Constantines – Shine a Light
D.C. post-hardcore intensity, heartland rock grit and punk rock snarl made The Constantines' second album, and debut for Sub Pop, an instant classic upon its release. While they made a reputation as an explosive live act, the one album that came closest to capturing that inflammability was Shine a Light, the kind of album that surges at full steam at almost every turn. And even at its quieter moments, one can easily feel the tension about to break at any second.
Listen: Spotify
---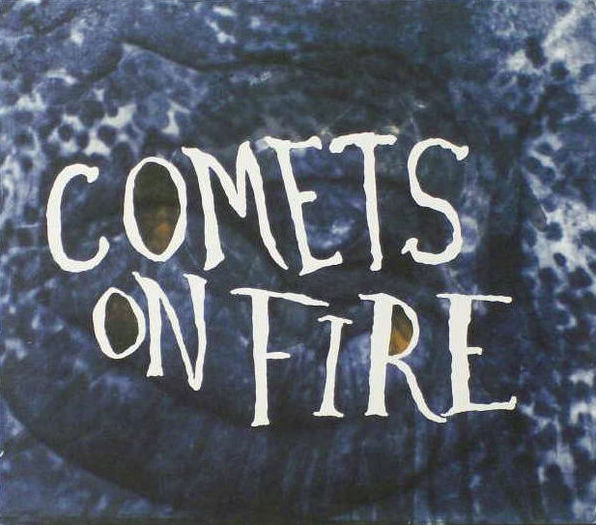 Comets on Fire – Blue Cathedral
In the label's 20 years, Sub Pop put out quite a few records by bands who drew influences from Led Zeppelin and Blue Cheer, but by the time they came around to signing Comets on Fire, most of them had been long disbanded. Of course, when Comets rolled in, with new fifth member Ben Chasny in tow, they brought with them tons of noise, an Echoplex that could destroy planets, and some of the heaviest, most insane psychedelic rock music to have ever been slapped with that black and white logo. Not that there weren't lighter moments—"Pussy Foot The Duke" rides a playful groove and "Wild Whiskey" is a folky delight—which come as a breath of fresh air after such a mind-warping experience as "The Bee and the Cracking Egg."
Listen/Buy: Bandcamp | Amazon (vinyl)
---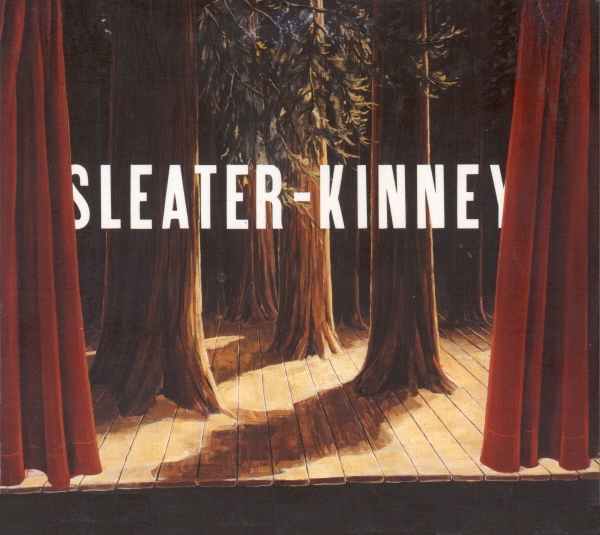 Sleater-Kinney – The Woods
Before even landing on Sub Pop, Sleater-Kinney had already released six albums, most of them essential. After the transition from Kill Rock Stars and a studio session with producer Dave Fridmann, the Portland, Oregon trio summoned a mighty rock 'n' roll beast from within, creating their most intense and muscular album to date. The Woods is like listening to Led Zeppelin, Sonic Youth and Television all at once, but caked in a thicker layer of distortion. Swan songs don't get any better than this—or at least that was the case for a while, until the band reunited to release the likewise excellent No Cities to Love.
Listen/Buy: Bandcamp | Merchbar (vinyl)
---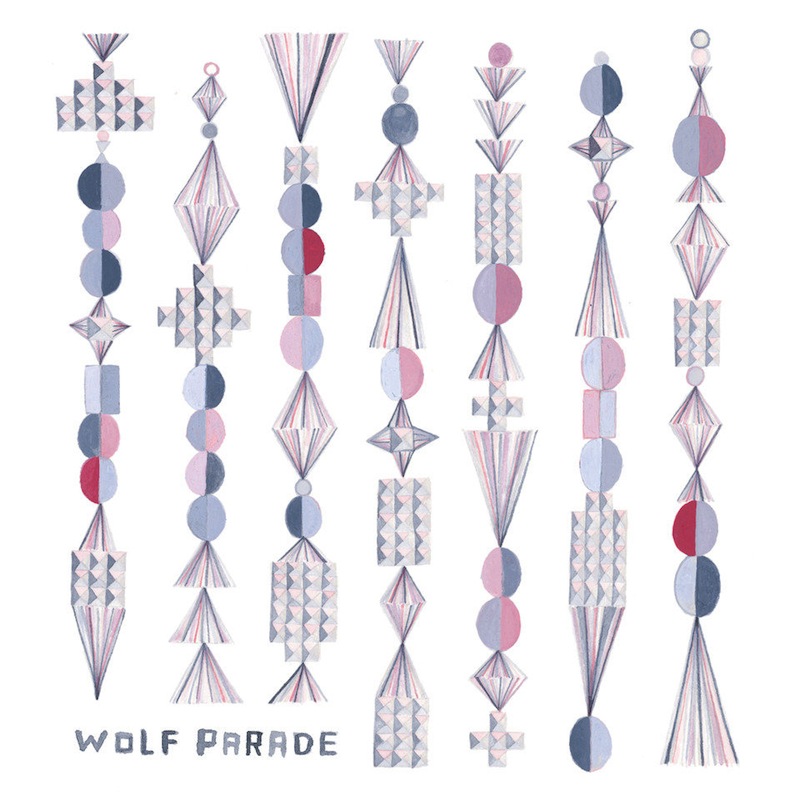 Wolf Eyes – Apologies to the Queen Mary
Once Isaac Brock started doing some headhunting for Sub Pop, some highly interesting acts began to emerge on the label's roster. The best band he brought to the table, however, was Montreal's Wolf Parade. With Apologies to the Queen Mary, these four Canadian miscreants unleashed a fuzzy and fun M-80 packed full of unshakable melodies, buzzing guitars and organs, and an earnest but fun spirit. The two-headed songwriting beast of Dan Boeckner and Spencer Krug created a scruffy rumble of sound that, at its rowdiest, barked mercilessly, and at its most serene, could bring a tear to one's eye (see "I'll Believe in Anything").
Listen/Buy: Bandcamp
---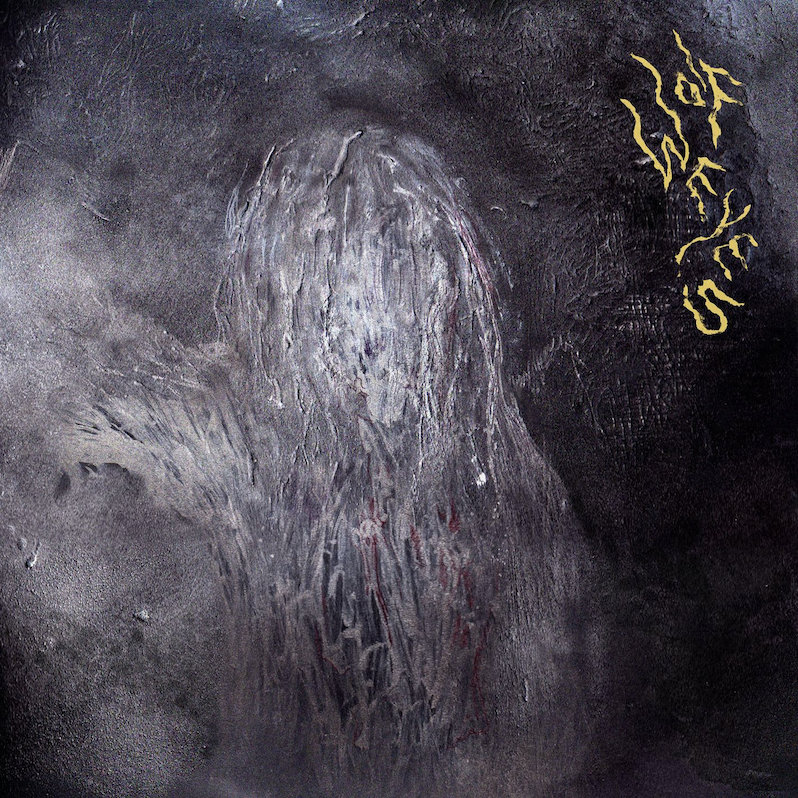 Wolf Eyes – Human Animal
Michigan noise troupe Wolf Eyes have released over 100 recordings in the past 25 years, and of that massive batch, two of them were issued via Sub Pop. In fact, you could reasonably make the claim that Human Animal is one of their most accessible records of that sprawling bunch, still rife with cacophonous terror but song-based and less chaotic in spite of that. The title track and "The Leper" are rooted in sounds of early industrial, like Throbbing Gristle and Nurse With Wound at their most eerie and droning, while the piercing frequencies and slow crawl of "The Driller" capture an atmosphere of doom. It's not exactly a Greatest Hits of Noise, as if such a thing could exist, but it's not that far off either.
Listen/Buy: Bandcamp
---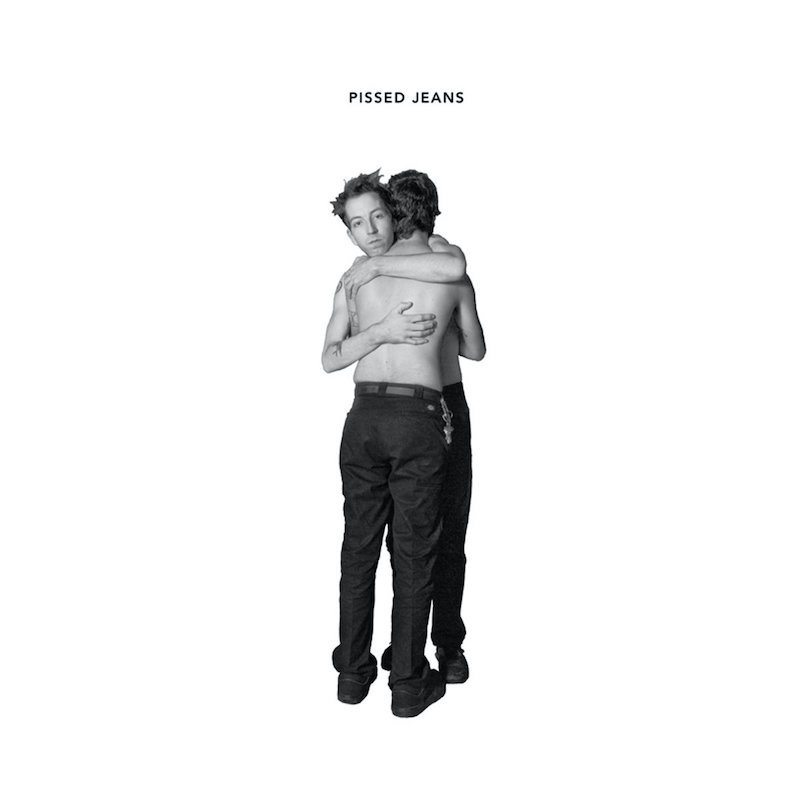 Pissed Jeans – Hope For Men
The arrival of Pennsylvania noise rock band Pissed Jeans on Sub Pop felt a little like a return to the raw and noisy early years of the label, when grunge bands and other similarly cacophonous miscreants comprised the roster. The group's sound has evolved in recent years away from the shrieking, sludgy crawl of Hope For Men (not that they've gone pop or anything), but it remains a brutal and brawny introduction to the band, rife with sandpaper guitar scrape, Matt Korvette's guttural grunts and persistent shrieks of feedback. In its quietest moments, like the stark "Scrapbooking," it veers toward the terrifying, but more often than not, on rippers like "I Got You (Ice Cream)" and "A Bad Wind," they bash away with badass abandon, bridging Mudhoney's punk-rock snark with The Jesus Lizard's freakish fury.
Listen/Buy: Bandcamp
---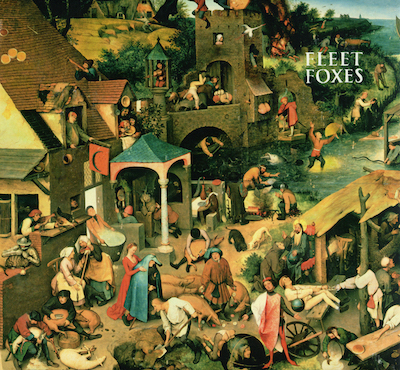 Fleet Foxes – Fleet Foxes
In the 15 years since they released their debut, Fleet Foxes have taken on more ambitious and progressive directions, yet there's a purity to their self-titled 2008 album that makes it one of their most purely enjoyable releases. A set of pastoral folk rock heavy on gorgeous vocal harmonies, lush arrangements and an intricacy that feels deceptively simple, Fleet Foxes' first LP is a great introduction to the group's soulful and rustic sound, a spectacular folk debut wrapped in elements of baroque pop, gospel and psychedelia. For every campfire singalong like "White Winter Hymnal," there's a richly arranged standout like "Your Protector," thick with hypnotic organ and a stunning swirl of flutes.
Listen/Buy: Bandcamp | Turntable Lab (vinyl)
---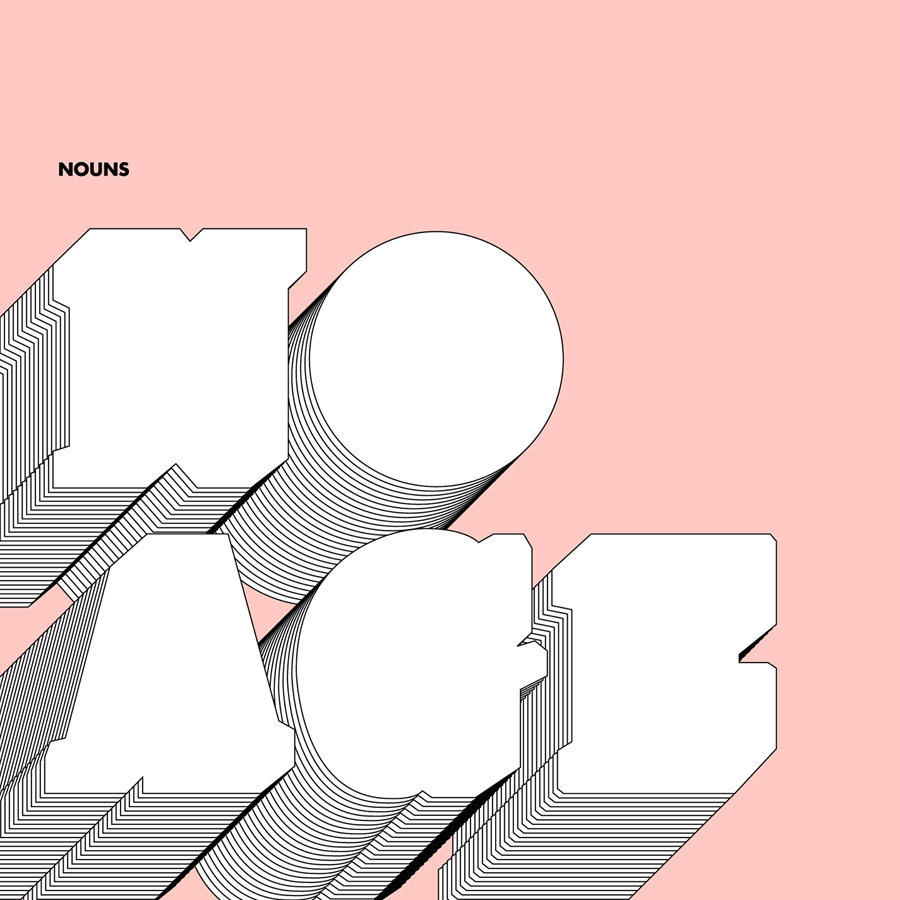 No Age – Nouns
After a singles/EP collection released on Fatcat the prior year (Weirdo Rippers), L.A. noise rock duo No Age made their proper debut with this 2008 set of densely distorted songs that bridged the gap between shoegaze and hardcore punk. Nouns is a kick in the ass to punk rock, fired up and drenched in noise and feedback. Like a bite-sized Sonic Youth, a sneering My Bloody Valentine, or a slightly less brutal Hüsker Dü, No Age reinvigorated the three-chord ripper.
---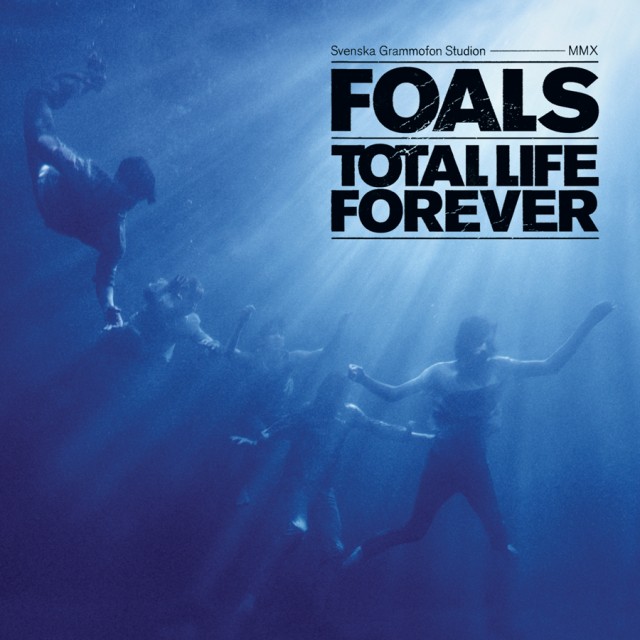 Foals – Total Life Forever
Between their hyperactive 2008 debut and the stadium-ready major label albums that they've delivered over the past decade, Oxford's Foals achieved a dreamy pinnacle with the layered, textural compositions of their sophomore album, Total Life Forever. The album found the group evolving quickly, delving into prettier melodies and more richly intoxicating Cure-like textures on slow-building standouts like "Black Gold" and "Spanish Sahara," embracing nuance over more direct injections of hooks. In hindsight it's a little funny that this is the album that preceded their mainstream breakthrough, as it doesn't immediately sound like their most commercial set of songs. It is, however, their best.
Listen/Buy: Spotify | Merchbar (vinyl)
---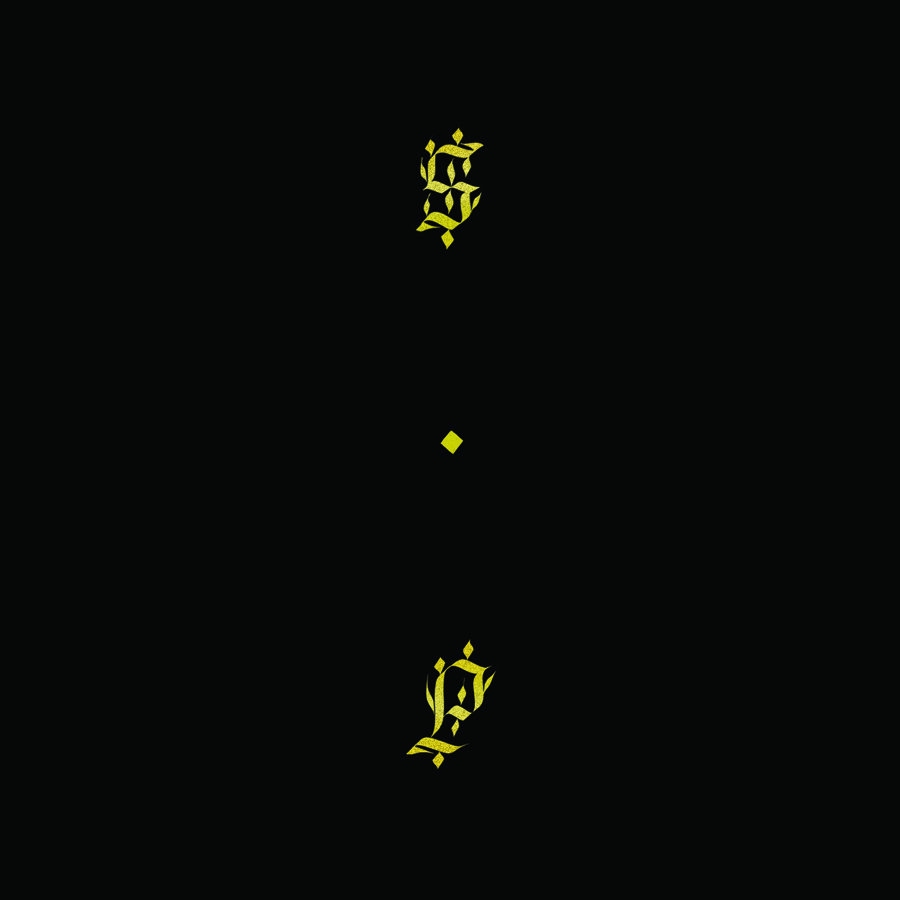 Shabazz Palaces – Black Up
Reinventions like the one heard on Black Up don't happen often, simply because most aren't bold enough to try it. Palaceer Lazaro, aka Ishmael Butler of Digable Planets, had been out of the game long enough to be uncertain of where in the hip-hop landscape he fit. But after his self-released, home-recorded first two EPs picked up steam without any promotion, he ended up releasing a proper full-length debut on Sub Pop two years later. Showcasing the depths of his cosmic, psychedelic vision, it draws from similar jazz rap roots as that of his former group, but in a dramatically different fashion, subsuming Blue Note samples in plinks of mbira, spacey echo effects and surrealistic imagery. There's no obvious precedent or reference point for a record like this, making its arrival both unexpected and exciting. "Fuck they rules," Butler says in "Are You…Can You…Were You (Felt)", "It's a feeling." – Jeff Terich
Listen/Buy: Bandcamp
---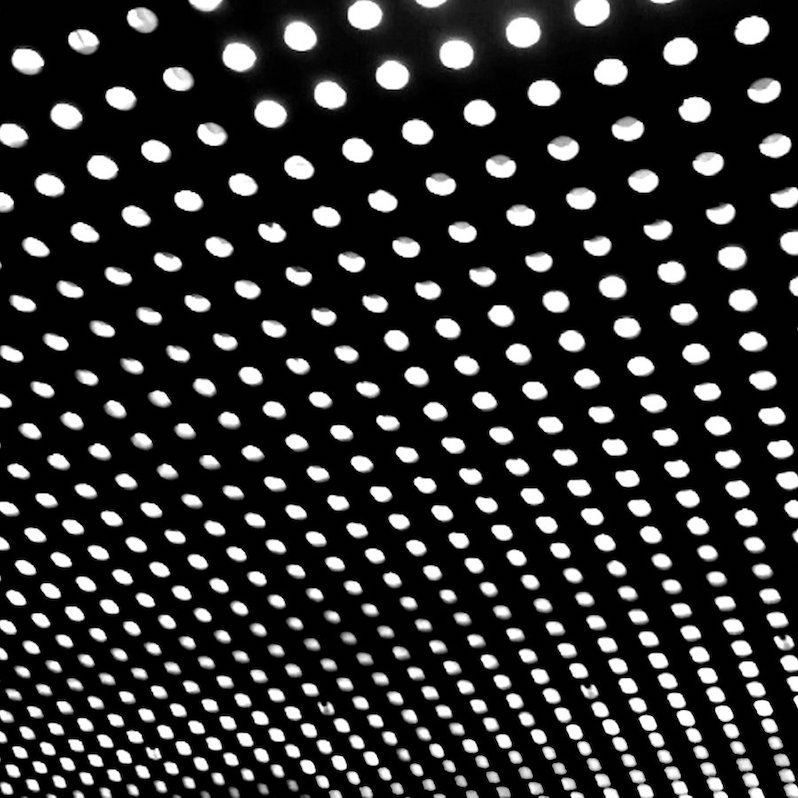 Beach House – Bloom
The rare band whose catalog features no bad albums and several great ones, Beach House has made the most of their tenure on Sub Pop, releasing six albums of sonically expanding dream pop horizons. Bloom is just slightly higher as a career peak among career peaks, the album that found them achieving a richer sense of maximalism in their production while perfecting their hazy dream pop songwriting on mesmerizing highlights such as the opening trio of "Myth," "Wild" and "Lazuli." While the Baltimore duo's first two albums found them making the most of a sparser approach, Bloom is where the band go all-in on pure headphone ecstasy.
Listen/Buy: Bandcamp | Merchbar (vinyl)
---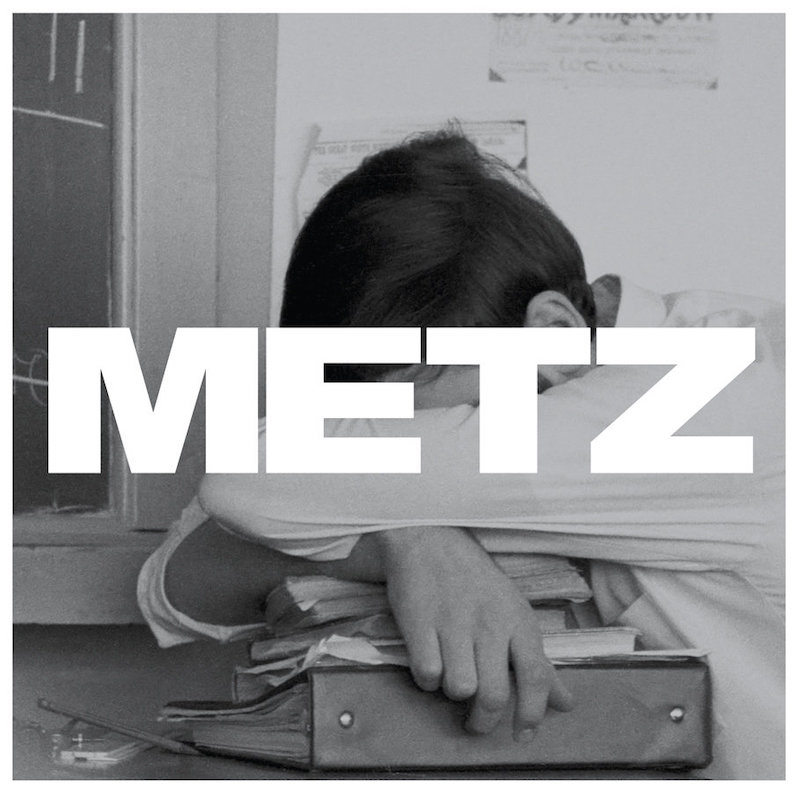 Metz – Metz
Where Pissed Jeans offered a take on noise rock that emphasized discomfort and sardonic humor as much as heaviness and intensity, Metz streamlined it and packaged it into just under 30 minutes of focused, potent energy. The band's self-titled debut album is one brass-knuckle punch of an anthem after another, leaving little room for contemplation or introspection in between their pummeling rhythms and harshly distorted riffs. But then again why would you need that sort of thing when everything here packs this much of a wallop. One of the loudest and most furious albums in the whole of the Sub Pop catalog, and that's saying something.
Listen/Buy: Bandcamp | Merchbar (vinyl)
---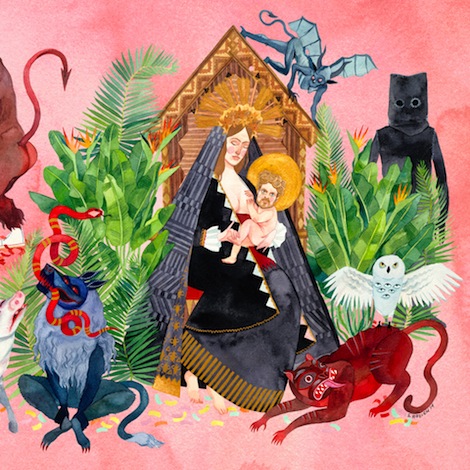 Father John Misty – I Love You, Honeybear
A songwriter as sarcastic and cynical as Josh Tillman might not be the most likely candidate to write a profoundly real album about love, but it's precisely because of who he is that I Love You Honeybear manages to cut so deep. An 11-track journey, mostly internal, through the process of falling in love and how much that utterly and truly fucks you up, Honeybear is a warts-and-all celebration of giving yourself wholly to someone else, even if you don't think you deserve it, even if you're pretty sure you don't. Tillman gets his hands dirty, picking apart an institution based on resource scarcity for the sake of trying to make sense of its inherent absurdity, even though ultimately he's just as much a sucker as the rest of us. And on closer inspection, the more absurd it looks, like how the song about the frustrations with technological communication somehow feels the most tender ("True Affection"), or how the idea of getting to know someone at their most intimate level almost surely means you'll lose their affection ("The Ideal Husband"). It's a dizzying and confusing examination of something that can't be viewed logically, best as Tillman tries, and the honesty he taps into—coupled with the best and most creative arrangements of his career—lead to a listen as gleefully outrageous as it is real and affecting. All because he went to the store one day.
---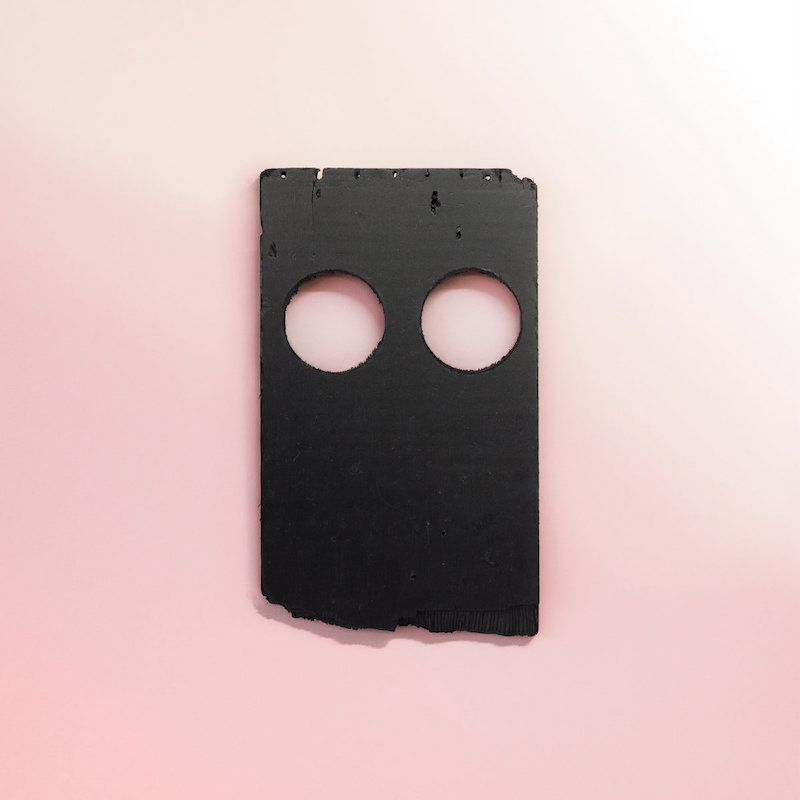 Low – Double Negative
For how long Low's been releasing music—nearly 25 years—it's remarkable how often they're able to deliver something that surprises, even shocks. Double Negative is just such an album, their best album in more than a decade, and an absolutely breathtaking piece of experimental art rock. The first listen is more likely to disorient than to leave a solid impact; the production is distorted, obscured, made to sound chaotic and abrasive. You might even wonder if there's something wrong with your speakers. But within those peculiar noisescapes are some gorgeous and compelling melodies, often simple but carrying an emotional weight that transcends effects or fidelity. It'd be naive or even misleading to say that the sonic treatments don't go a long way toward making this album so interesting, however. Given that, in the albums prior to this, Low had been embracing simpler arrangements, it's fascinating to hear them take a complete 180 and lose themselves in noise, static and dissonance. On "Dancing and Blood" they essentially craft a stunning industrial dirge, whereas on "Rome (Always In the Dark)", the group's blend of vocal effects and a heavier rock sound creates a convincing facsimile to metalgaze pioneers Jesu. But the noise is part of a more conceptual reaction to a world in crisis, in a sea of misinformation and disinformation, and rapidly diminishing hope.
Listen/Buy: Bandcamp | Turntable Lab (vinyl)
---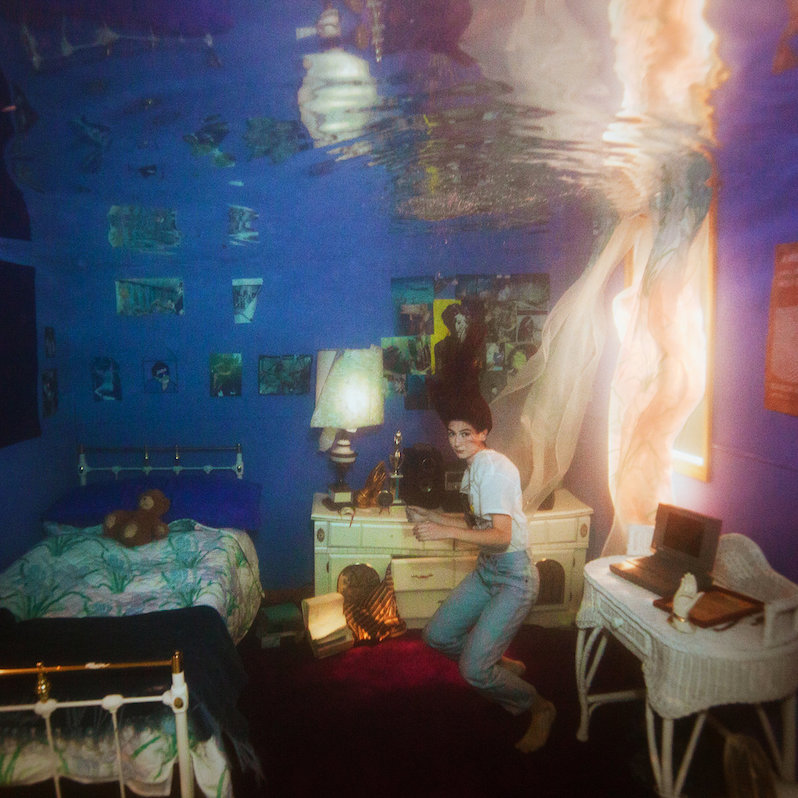 Weyes Blood – Titanic Rising
Natalie Mering is an optimist. That might not track with what we know about Titanic Rising, a gorgeously written and arranged record about what it's going to take to survive in a new era of deception, loneliness, pain and the possibility that the earth's going to be destroyed by climate change sooner rater than later. That and she's a millennial—we're not really known for being able to see the silver lining. But amid the 10 compositions on Titanic Rising—songs of anxiety, isolation, heartbreak and grief—Mering always manages to turn crisis into opportunity, reaching out an open hand as glacier ice melts all around her. And yes, sometimes it's unbearably sad; you try making it through "Picture Me Better," a song about a friend's suicide, without completely losing it. Yet Weyes Blood's songs radiate a restorative warmth, each melody scoring a reassurance that we're all gonna make it through this together, come hell or high water. We are, all of us, desperately scrambling to find peace and meaning, and Mering perhaps comes up short as often as the rest of us. But on Titanic Rising, she builds a masterpiece around the simple idea that we don't have to go through it alone.
Listen/Buy: Bandcamp | Turntable Lab (vinyl)
---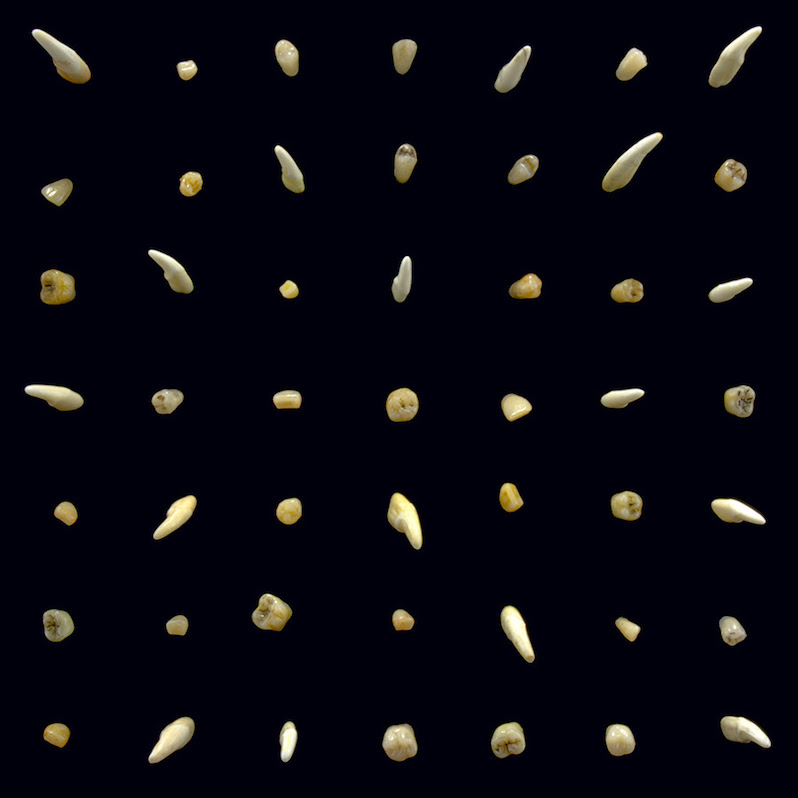 clipping. – Visions of Bodies Being Burned
In some alternate universe, the soundtrack to Judgment Night paired Nine Inch Nails with Three 6 Mafia and Geto Boys with Lustmord. It only took two and a half decades, but Los Angeles trio clipping. made good on some faint, gossamer promise of industrial horrorcore with There Existed An Addiction to Blood, and delivered an even nastier second installment in 2020's Visions of Bodies Being Burned. The farthest thing from comfort listening, Visions is a response to America's ongoing reckoning with institutionalized racism via horror-film and experimental hip-hop aesthetics, Daveed Diggs invoking the '90s-era cult rentals Candyman and Scream while producers William Hutson and Jonathan Snipes dial up both the harsh noise and the bass-driven bops. Nothing here is autobiographical—it's rooted in pop culture and lore—but it always connects back to something real, something we should face. Fuck, these songs slap though.
Listen/Buy: Bandcamp | Merchbar (vinyl)
---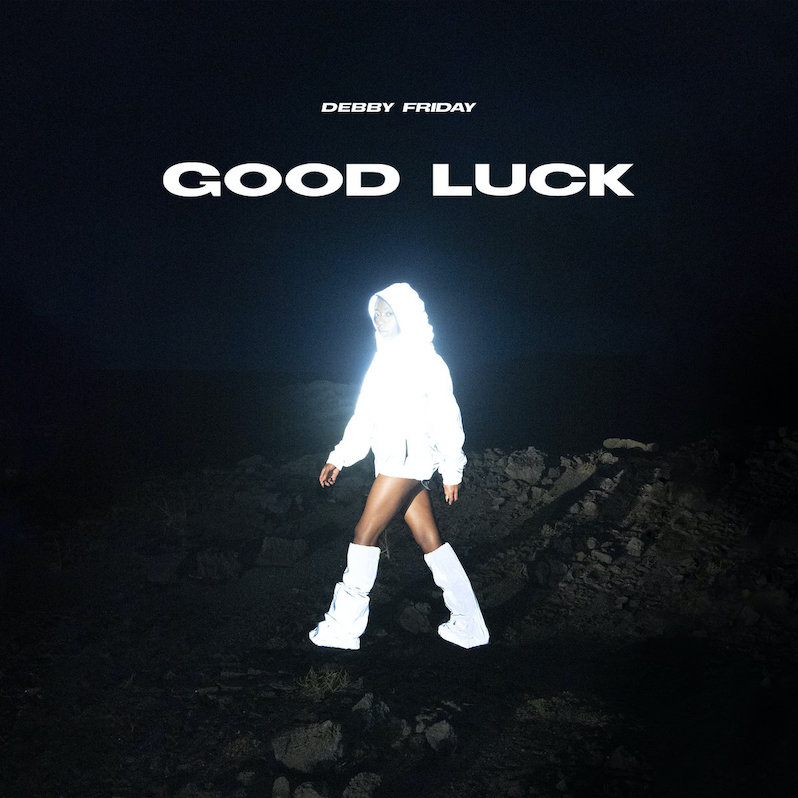 Debby Friday – GOOD LUCK
Toronto's Debby Friday isn't a new artist per se, having released a pair of excellent EPs and a mixtape in 2018 and 2019. But GOOD LUCK, her Polaris Prize-winning debut album, feels like a necessary reintroduction to her eclectic artistic prowess. Friday bores a tunnel between the discotheque and the goth dungeon, infusing industrial rap with blues, building a cohesive statement from seemingly contradictory parts that work in a strange, cacophonous harmony. It takes a certain kind of confidence to juxtapose a menacing throb like "Hot Love" against the euphoric pop of "So Hard to Tell," but Friday is a commanding presence, always finding harmony in these contradictions. In "Pluto Baby" she declares, "This is heaven/This is hell." And she's right.
Listen/Buy: Bandcamp | Amazon (vinyl)
---
Treble is supported by its patrons. Become a member of our Patreon, get access to subscriber benefits, and help an independent media outlet continue delivering articles like these.