Album of the Week: Sleater-Kinney – The Center Won't Hold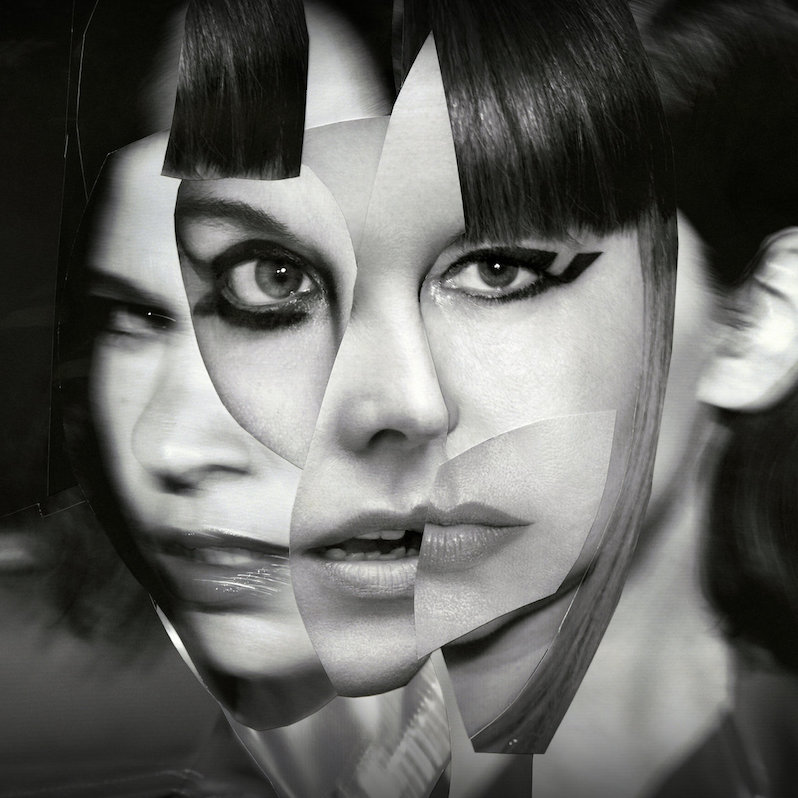 The last time we heard from Sleater-Kinney, they emerged with what felt like a bolt of optimism. Their most ambitious album to date, The Woods, preceded what ended up being a decade-long hiatus. But the band were back together, the guitars turned up, the anthems ever more anthemic, and one of the best bands of the past quarter-century were plugged in and ready to go. And with 2015's No Cities to Love, Carrie Brownstein, Corin Tucker and Janet Weiss proved this wasn't simply a reunion for a festival paycheck. Sleater-Kinney still had a lot more left in the tank, and they were ready to burn it on their own terms, a united front ready to take anything on. As they sing in unison on one of that album's best songs, "Only together do we make the rules."
Four years later, that optimism has proven difficult to maintain amid global and domestic unrest, even for these indie rock heroes. Carrie Brownstein opens ninth album The Center Won't Hold with a cry for help: "I need something pretty to ease my pain." It feels a little darker than the band's last batch of songs, this slightly unsettling state of the present beginning not with Weiss' percussive badassery but with a quasi-industrial clang. There's a sense that this is a different Sleater-Kinney, or at least one that's been transported to a somewhat more severe place. It's tense, if intriguing, but something spectacular happens toward the end: Weiss kicks into gear, Tucker and Brownstein crank up the fuzz, and what begins in a dystopian bunker transports back to a rehearsal room in Portland where these three women turn their instruments into kindling.
On The Center Won't Hold, Sleater-Kinney are up against ever more intrusive, oppressive and hostile forces than ever, and they're fighting back with some of their fiercest, most challenging songs, thanks in part to production work from St. Vincent's Annie Clark. On many levels it's a parallel to 2002's One Beat, which up until now was their most explicitly political album as well as one that saw the band more playfully embracing elements of pop, glam, soul and blues. The Center Won't Hold similarly finds Sleater-Kinney spiraling outward style-wise, taking on everything from eerie industrial rock (the title track, "Ruins"), upbeat new wave ("Hurry On Home"), even a devastatingly beautiful piano ballad ("Broken").
As much fun as it sounds like the band is having in the studio, the ear candy coats moments of anguish and desperation. The throwback pop sound of "Can I Go On" speaks to a communal exhaustion that should be pretty familiar to anyone who's still waiting for the nation's politically regressive fever to break, as Brownstein sings, "Everyone I know is tired…I'll just scream til it don't hurt no more." The anthemic "Reach Out," one of the album's best songs as well as one of its hardest rocking, nurses a similar wound inside, Tucker pleading, "Reach out and touch me, I'm stuck on the edge/ Reach out, the darkness is winning again." That sense of isolation despair comes up elsewhere on the album, and it hurts just a little bit more when Tucker sings "I need you more than I ever have" on the melancholy post-punk standout "The Future Is Here."
Wild though some of the band's experiments might be in parts of The Center Won't Hold, their style and brand is still stamped all over it. Working with Clark might have helped them better realize some of these experiments, but even amid the weirdness of a heavy, Depeche Mode-style dirge like "Ruins," there's no mistaking it for another band. They're one of the rare bands whose style essentially can't be replicated by any other group of musicians, and likewise whose melodic signature is recognizable no matter how many layers of effects are stratified on top. As if to prove that point, the band included "Restless," which is the most stripped-down and to-the-point they've sounded in years; on first glance, it could be mistaken for a Hot Rock-era track, which is by no means a bad thing. Not all of their wildest ideas quite work; there's a little bit too much going on in "Bad Dance" to fully hold together cohesively, and it feels a little too loose in the context of the rest of the album. It's still, however, a fairly minor quibble with a very strong overall piece of work. Dangerous times call for a band that isn't satisfied to play it safe.
Last month, drummer Janet Weiss announced she was stepping aside after 22 years, which makes The Center Won't Hold the closing of a chapter of one of the strongest rock lineups in the past few decades. Weiss didn't depart without leaving her mark on the album, her performances impeccable and dynamic throughout. And though there are few moments quite as explosive as 2005's "Entertain," there's one interesting callback to a prior performance—that clang that opens the record sounds something like a more amplified version of Weiss banging on a space-heater on Dig Me Out's "Heart Factory." It's an interesting symmetry, and it's bittersweet—much as the album is on the whole. It's a new era for Sleater-Kinney, one that finds them equipped with experimental and unconventional musical ideas as a means to counteract the dystopian angst. The future is here, and Sleater-Kinney isn't going back.
---
Label: Mom + Pop
Year: 2019
Buy this album at Turntable Lab
---
Similar Albums: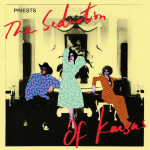 Priests – The Seduction of Kansas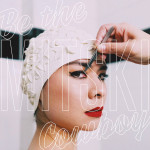 Mitski – Be the Cowboy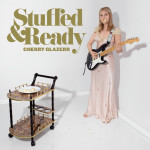 Cherry Glazerr – Stuffed & Ready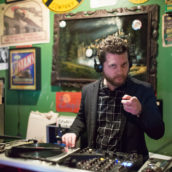 Jeff Terich
Jeff Terich is the founder and editor of Treble. He's been writing about music for 20 years and has been published at American Songwriter, Bandcamp Daily, Reverb, Spin, Stereogum, uDiscoverMusic, VinylMePlease and some others that he's forgetting right now. He's still not tired of it.