Alice In Chains to release Facelift box set reissue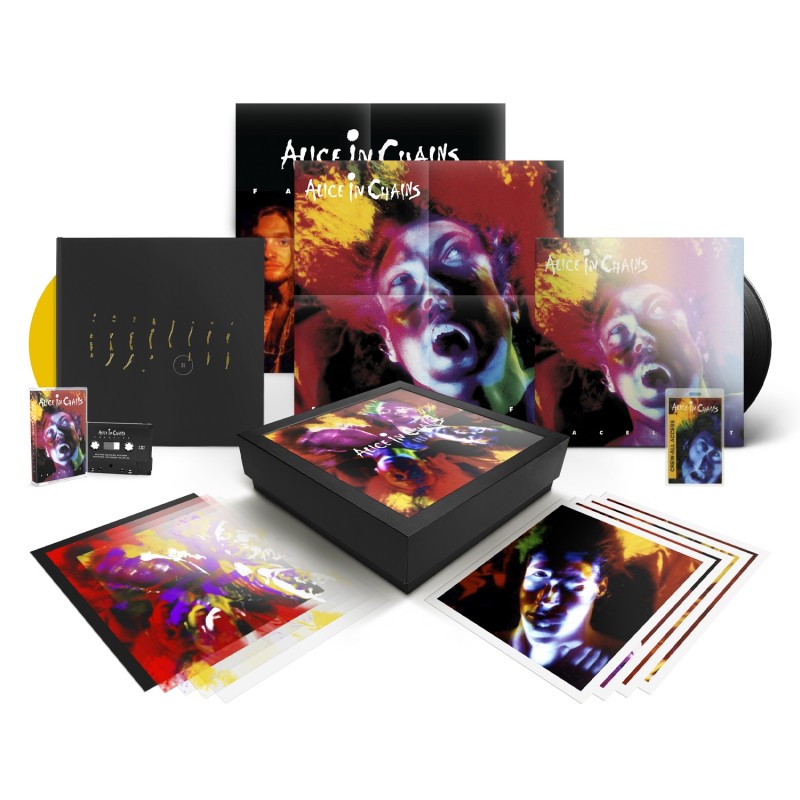 This year marks the 30th anniversary of Alice In Chains' 1990 debut album Facelift. And for the occasion, the band has announced a deluxe box set reissue of the album. The box set is due out January 29, and includes a whole bunch of stuff, including an acrylic box with gel transparencies, a 2xLP picture disc, a cassette, a hardcover book, a two-sided poster, a 12-inch slipmat, a sticker sheet, tour laminate and four art prints. Looks pretty fancy! Of course, if that's a bit much, a standard 2xLP version of the album is also available for pre-order, as well as Facelift t-shirts and hoodies. Check out the full line of reissue versions and merch here.
Read our recent Shadow of the Horns column, on how grunge—including albums like Alice In Chains' Dirt—provide a gateway to metal fandom.